Last Updated on July 18, 2023 by asifa
For a woman, the hardest part is having to run after the tailors while they turn their precious dress materials into beautiful outfits. Most of us could have cut corners on fit, design, and ensuring it arrived on time. No longer, though. The stitched clothing collections at brands can help you out as these dresses can fit according to your size with minimal alteration. Not only have there been different cuts, patterns, designs, colors, and fabrics.
How semi stitched clothing Saves your time
When it comes to stitched clothing, the best part is relieving stress. As mentioned above, running behind the tailors is a hard job, but there is an issue that you have to face whenever you buy stitched dresses. The issue is about the size that does not fit your body shape. To address this issue, brands have launched semi-stitched dresses that are adjustable from the neck and sleeves. With the help of these semi-stitched dresses, you can easily make a perfect outfit for yourself without wasting any time. The best feature of semi-stitched dresses are:
As the name suggests, the half-stitched Kurta's ends are left open.
The neck, sleeves, and pattern are all already sewn. You only need to sew the ends together based on how big they are.
The salwar is a type that is stitched to fit any size. The waist could be changed by using fabric or thread.
Semi-stitched salwars are easy to make and can be finished in less than an hour.
You don't have to worry about the pattern with these salwar clothes. Instead, you should just worry about getting the right fit.
However, there are 5 reasons why stitched dresses are one of the best choices for women of every age.
Make you Live the next level of fashion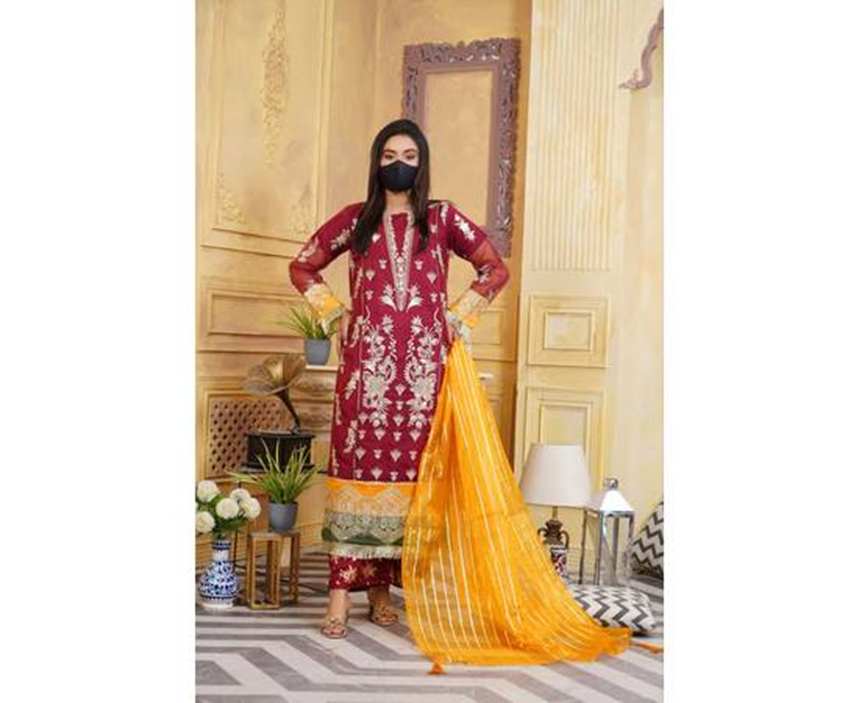 Keeping up with the trend is a necessary thing. Living fashion is something inevitable in today's life. Women were mostly into unstitched clothing a few years ago, but the trend has shifted now, where the pret collection is launched by different brands. This collection includes almost all types of fabric material, from lawn to chiffon. Also called as ready to wear suits, these suits are most popular at festivals and special occasions like wedding ceremonies and family gatherings. 
Perfect for women of all ages
Not only for the younger ladies, the ready to wear dresses are perfect for women of older ages. For instance, women aged 40-70 can choose to wear sober and simple stitched shalwar kameez suits from the pret collection of brands. The ready-to-wear suits are mostly made in the shape of kurtas, kurtis, and shalwar kameez. However, a variety of options like maxis, shararas, and ghararas are also available for younger women who want to grace the wedding ceremonies elegantly. However, there is a huge collection of brides-to-be dresses, including dresses from haldi to reception events. 
Experiment with vast range of variety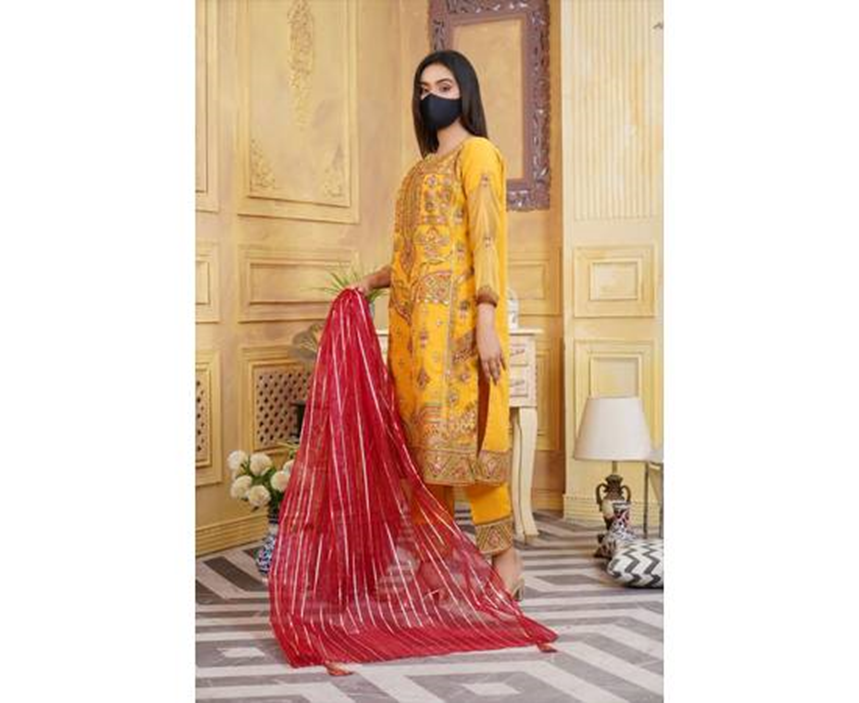 Nowadays, it has become inevitable for brands to have online and offline businesses. Like, when Covid-19 emerged in the world, physical activities around the world were halted due to this disease. The brands with an online presence boosted their ready to wear sale at this time to achieve maximum profit. Moreover, the inventory is limited at the physical shops, and due to space issues, you only tend to see the latest dresses.
Whereas you can go through a wide range of various designs and fabric materials if you choose to buy online, you will have a lot of options to explore, not from one brand but from the other competitive brands.
Cost-effective and cheaper
In Pakistan and South Asian countries, women are more inclined to buy stitched or semi-stitched suits because these dresses are cost-effective and cheaper as compared to the other unstitched dresses available online. The reason behind that is first; you have to pay to tailor and wish that he sews your perfect fit. Other than that, unstitched dresses are highly expensive as they have extra clothing material.
Secondly, the brands often open sales on their stitched products because they allow you to choose cheaper products at discounted prices. For example, the latest lawn pret collection offers exclusive discounts, whereas there is no discount on the new arrival of unstitched clothes.
Availability of desired fabric and patterns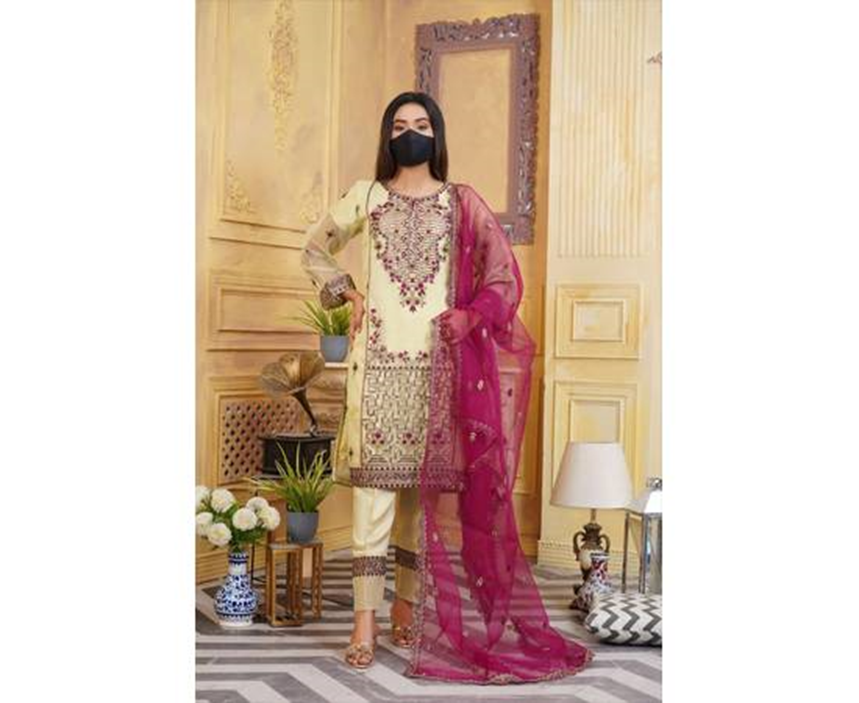 Women are also confused about selecting the right fabric with their favorite pattern. Most unstitched clothes are not preferable for your desired pattern. For example, the if you want a flared frock dress, the fabric should have its natural fall so that the flares do not look bad on the dress. And if you have already bought your unstitched dress, it will be difficult for you to get it stitched in your desired pattern.
On the other hand, if you choose to wear stitched dresses, you can easily select the fabric and pattern of your choice. Not only the pattern, but you are also free from the stress of adding ornaments and embellishments to your dress. You simply have to match jewelry items and shoes and are all set to show the glamorous outfit.
Reignite your fashion statement
A ladies' Pakistani dress allows you to reignite your fashion statement in a smart way. The stitched Pakistani suits are designed according to the latest fashion trends. The brands keep a close eye on the latest trends, which allows you to jump on the bandwagon with them. In doing so, you are ultimately reigniting your fashion statement. The brands list the most desired and hot-selling products on sale, and it is crucial for their own growth. The quality of these dresses is kept optimum, keeping you comfortable throughout the day. Moreover, you get a variety of designs and fabrics suitable for women of every age group. Last but not least, stitched dresses are cheaper and more cost-effective as compared to other traditional unstitched dresses. The branded stitched suits are undoubtedly, the best choice for women, go and buy you stitched dress online.
Apart from that, if you are interested to know about Affordable Wholesale Clothing then visit our Fashion category.