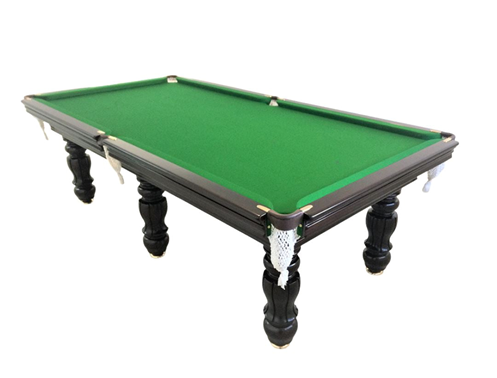 Last Updated on August 15, 2023 by
Playing sports and watching them are meant to be an enjoyable pastime. In this stressful world, it is important to feed your passions and do what makes you happy. This is why you can bring huge smiles to the faces of sports lovers if you buy them gifts relevant to their interests! So shopping for these individuals for Christmas or birthdays are actually very easy.
If age takes its toll – and a sports lovers can no longer play his or her favourite sport – then why not allow them to enjoy it within their homes? If you see pool tables for sale or perhaps dart boards on special, why not choose that as a gift for your sport fanatical loved ones?
People who love sports are naturally competitive. Therefore, even if they're not necessarily talented at, say, pool or darts, they might enjoy the competitive nature of it. Alternatively, get them sports memorabilia. The modern sporting industry is so diverse that gift ideas are actually infinite. And as a bonus, if your loved one can see you're mindful of their passions, that will already make them happy.
Here are some sports related gifting tips to try.
Tickets to Watch Their Favourite Team or Players
This one will surely get them excited! Sports lovers has a favourite team or player that they're avid fans of. If you gift them a paid-for ticket to watch their favourite players in action – especially at a world-class sports facility – then you'll be the favourite family member this year.
You're offering them an experience to enjoy and to remember for the rest of their lives. It therefore has a very immediate positive effect as well as a long-term benefit.
This can also help you enjoy that same experience with them! Simply buy two tickets!
Clothing Items Representing Their Favourite Teams
Giving them sports memorabilia, such as a shirt or cap, that represents their favourite team or player with logos imprinted on them, can be special. These clothing items can last a lifetime for them to use whenever they show off their passions or go to watch a match.
They can also use these types of items for decoration purposes. A cap can be hung over a bar counter and a shirt can be framed. You can even give them a coffee cup or beer mug with their team's logo on it. In any way they seem fit, they can personalise their space with your thoughtful gifts.
Sports Video Games
Just like a pool table or darts board, a sports video game can help them enjoy their competitiveness. Pick a game associated with their favourite sport and they're bound to love it. Even if they're not really video game players, they will highly appreciate a gift that represents their passions. Just be prepared to play along!
Sports Biographies
Reading may not be everyone's cup of tea, especially for a sports fanatic who enjoys action more than sitting. But if they read about their sports icons, they could make an exception to the rule. It can be rather fulfilling if they can read about a famous athlete's life and their behind-the-scenes experiences.
Autobiographies have a way of telling the untold. It's interesting if one is interested in that sporting world and it can inspire the reader, leaving them with a feel-good mindset afterward. A great gift to give!
It is also a way for sports lovers to gain perspective of what makes famous personalities tick. Perhaps there's a lesson they can learn from their heroes' life stories.
Home Entertainments
Sports home entertainments include the above-mentioned dart boards, pool tables or pinball machines. This is a great way to keep an individual entertained and competitive even if they're not outdoors or in a sports facility. After all, not everyone is in the physical shape to compete against others, so why not be competitive in a different way? This is also a convenient way to enjoy your free time in the comfort of your own home.
So, if you see pinball machines for sale, don't hesitate to give it a serious thought for a gift. Almost anyone enjoys this game. These games also have a vintage feel to it, which can spark nostalgia or add some character to room. These games are most ideal to place in a bar area alongside a TV where you'll enjoy watching sports anyway!
[Conclusion]
Ultimately, sports are meant to be fun and exciting, so think outside the box when it comes to sports gifts. And if you stay relevant to your loved one's interests, they'll appreciate it as much as they'll have fun with it.
All you need is to know what drives your loved one's passions, who they support and what sports excite them. Then start searching and you'll soon have the perfect gift, no matter your budget.
Apart from this, if you are interested to know about Interesting Adventure Sports then visit our Sport category.