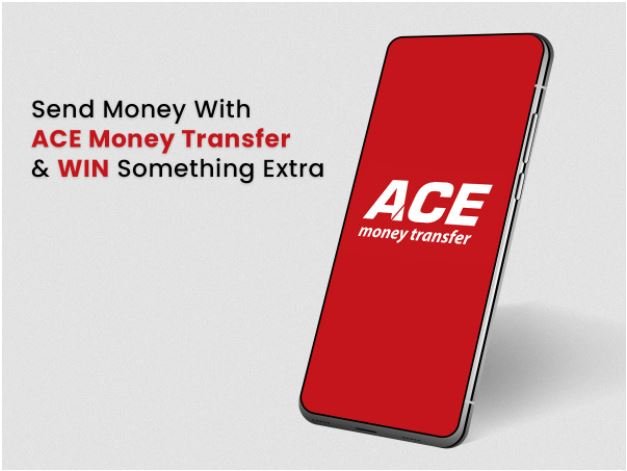 Last Updated on March 11, 2022 by azamqasim
Do you know that you may win various prizes when using ACE Money Transfer to send money online? ACE is continuously coming up with new rewards, such as gifts for Independence Day, Republic Day, Birthday Discounts, and many more winning prizes. The winnings that ACE Money Transfer gives to their clients every month will delight you.
Its services allow you to send money online 24 hours a day, seven days a week. ACE Money Transfer ensure to practise global remittance demands to guarantee that recipients get their payments on time. They operate professionally to make international money transfers as straightforward as possible.
The company provides an online money transfer service to a massive variety of different locations all around the world. The customers remain happy with the best exchange rates and bonus offers the come with the company's remittance services. Take a peek at some of ACE Money Transfer's previous and current winners of different prizes.
Send money online with ACE Money Transfer and be eligible to win a prize
ACE is an International Money Transfer firm specialising in money transfers. The company is constantly working to deliver exceptional service to its loyal clients. You can send money online with ACE and take advantage of many lucrative reward schemes.
A campaign comprises 270 prizes of rupees 50,000
Through Bank Alfalah and ACE's planned extensive promotional campaign for 2021, customers who wish to send money to Pakistan will be eligible to win cash rewards. There are 270 prizes of rupees 50,000 each in this campaign, with a grand prize of Rs 1 crore. This campaign will be active from October 1, 2021, until December 31, 2021.
The objective of ACE Money Transfer and Bank Alfalah's partnership is to make it easy for Pakistani migrants to send money online without worrying about transaction difficulties or delays.
ACE Money Transfer and Bank Alfalah teamed together in October to make money transfers easier. ACE has offered a fantastic chance for its Pakistani clients to enjoy the best exchange rates with faster and reliable remittance services.
Customers were asked to choose Bank Alfalah as their payment destination and tell their recipients to collect cash from any branch in Pakistan, allowing them to win extraordinary rewards.
ACE Money Transfer and Bank Alfalah customers may now take advantage of a fantastic deal. You may now send money to your loved ones and pick it up at any Bank Alfalah branch, as well as participate in exciting competitions to win large prizes.
Win a Prize by Inviting your Friends
You can invite your friends to ACE Money Transfer and receive a great reward. You might win £50 if you ask your friends to be a part of the ACE family. Customers can win a cash prize by participating in ACE Money Transfer's "Invite a Friend" promotion.
You may win a £50 cash prize by sending a simple invitation to your friends, whether you are a current or new member of the ACE Family. You would be eligible to win a cash reward if at least three recommended members successfully join and "transfer money online" or perform a transaction totalling £200 or more.
Get an extra €10 on each transaction
ACE Money Transfer stands on top among the most well-known money transfer companies. The company now offers you an exciting bonus and reward if you use its remittance service from Germany. Send money online from Germany to Pakistan or anywhere in the world and get your extra €10. When you perform a lot of transactions, you not only save huge amounts but also enter the list of customers participating in the mega lucky draw.
Don't miss such exclusive bonuses and rewards along with the most trusted remittance services from the company. Sign up with ACE Money Transfer and start benefitting from amazing offers and secure payment transactions that provide you the ultimate peace of mind.