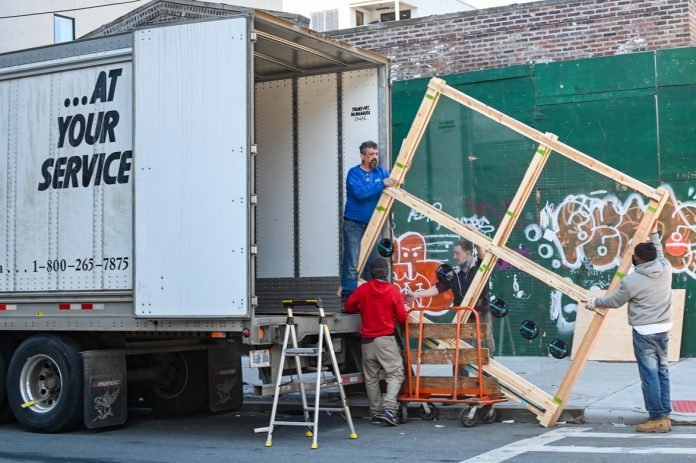 Last Updated on January 12, 2023 by Faiza Murtaza
Moving to a new house or a new neighbourhood necessitates meticulous planning since you want the process to be as seamless as possible from beginning to end. Relocating from one place of residence to another requires considerable time, effort, and financial resources, and the process can be extremely stressful. Therefore, with all of the packing, loading, transporting, and unloading that needs to be done, hiring a professional house mover is the best course of action.
As there are a varied number of house moving service providers available in Singapore, finding the best pick can be a little difficult. Discrepancies discovered on the day of the scheduled move might result in large additional costs as well as a stressful experience for everyone involved. Continue reading to learn about some of the most common mistakes people make when hiring a professional house mover in Singapore.
1. Failure to Request a Quote and Make Advanced Reservations
Requesting estimates from house movers is essential if you want to receive the finest possible service from the home moving service providers interested in providing their services in Singapore. The cost associated with your move would be determined by the home movers and subjected to a range of factors, such as the distance between the relocation region and your home. If you reside a considerable distance away, you may have to pay a higher fee. Consider the possibility of additional charges after the service that you should be aware of before concluding the agreement. Insist on receiving a detailed breakdown of all of the costs associated with the project, as well as a list of what is and isn't included in the price. The majority of specialists advise getting at least three estimates before making a decision.
2. Failing to Communicate Your Requirements
Inform your house movers if there are any unique requirements that they should be aware of before the relocation. Is there an elevator available on-site? Will there be a flight of stairs at either the starting point or the destination? Is there a slim alleyway somewhere? These are high-stress logistical situations that your moving company must anticipate and plan for. Surprises on the day of the shift will almost certainly result in a change order, which will result in increased shifting expenses.
3: Not Conducting a Background Check on the Mover
Do not blindly trust a moving company. Do not believe everything you hear. Verify the house mover's reputation in Singapore by reading online reviews or customer feedback. Conduct a thorough examination of the business to ensure it is operating legally and does not have a questionable history. Attempt to contact customers who have left positive reviews on social media platforms to check the house mover service's quality and dependability. Instead of making a judgment based on a few reviews, read as many as you can and make comparisons where applicable.
4: Inadequate Planning
It is usually advisable to plan ahead of time when shifting to a new property. If you are thinking of relocating during the busiest period of the year, you will almost certainly have to pay a higher price. It is important to plan ahead of time to avoid busy times such as weekends and the end or beginning of a month. Make your reservation in advance to ensure that you get the time window that you want. To ensure that the house movers are available on the day you have selected, contact them one or two months before your intended relocation.
5: Inadequate Insurance Coverage
No matter how experienced your house movers in Singapore are, there is still a chance that an accident could occur. Therefore, you must pay attention to the insurance policies that your removal company is offering while selecting a house moving service in Singapore. Also, check whether they offer you valid insurance coverage for your goods as well as valuables. You are entrusting your belongings, including valuable possessions, to their hands, so you must make certain that the house mover is covered by insurance in the rare event that something goes wrong. This will provide you with peace of mind since you will know that you will receive compensation if anything goes wrong during the relocation process.
6: Selecting a Moving Company That is Too Busy
Some businesses are frequently overburdened with work. This means that their workforce may be diverted to other similar projects they have undertaken to deliver on the same day. This essentially causes a delay in your service delivery time. Avoid making this mistake at all costs because it will always have an impact on you. Always look for a reputable and reliable house mover in Singapore who can perfectly manage their workload. You could always pre-inquire about the number of vehicles, employees, and special equipment they can allocate for you. Doing so will always assist you in making the best decision possible in the marketplace.
7. Selecting a Mover Who Offers the Lowest Rates
The adage "you get what you pay for" is one that you've probably heard before. This is true not only when you purchase items but also for services provided by a company. Understandably, you would want to save money. However, if you receive poor service or are subjected to hidden surcharges, it is not worth it.
When a moving business advertises its services at a significantly lower rate than that of its competitors, there is almost always a good explanation for this. You are not required to reject a lower-priced company, but you should investigate why they are so low in price.
Always remember that your relocation does not have to be a hassle. Take steps to avoid common moving mistakes ahead of time, and you'll be setting yourself up for a stress-free moving experience. With a bit of planning and by making reservations with a reliable and trustworthy house moving service in Singapore well in advance, you could be guaranteed the support of a dependable house mover. Leave no room for mistakes and always hire the right house movers in Singapore for the job to avoid the pitfalls of settling for a substandard house mover.