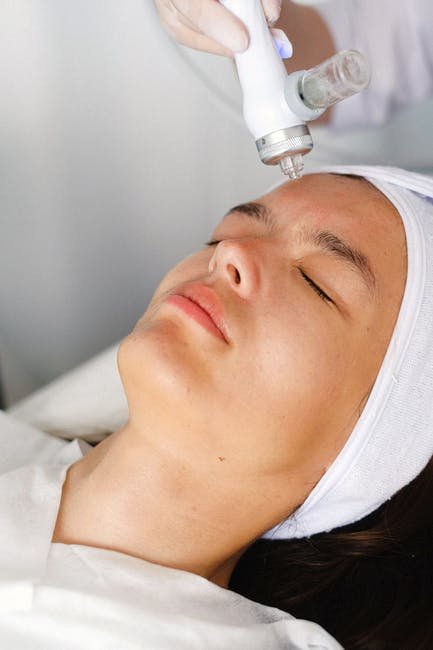 Last Updated on August 13, 2022 by
If you could recommend a series of skin treatments to your patients that would erase wrinkles, fight hyperpigmentation, and take years off of their estimated age, chances are that most folks would be prepared to hear you out. Laser peels are a secret weapon for many dermatologist practices simply because they can be calibrated to do all of this and more.
But because of the equipment involved, laser certification often isn't just a nice-to-have if you offer laser skin resurfacing at your practice. It's an absolute must if you want to convince people to visit your office for their skin resurfacing needs.
Whether you've been offering laser peels for years or you've been kicking the idea around in the office recently, laser certification can help you cement your position as a skincare expert. Read on to learn more about the benefits of taking a laser certification course.
1. You'll Know Your Stuff
For many of your patients, skincare has likely involved an element of trial and error. And while there is something to be said for the importance of having real-world experience in the medical field, dermatologists and nurse practitioners don't have the luxury of a do-over if they make a mistake during the skin resurfacing process.
More often than not, patients with Fitzpatrick 1 skin will have completely different needs and concerns than your more hyperpigmentation-prone Fitzpatrick 5s. And although many issues can be fixed by adjusting the laser, you may not always be able to nip these problems in the bud unless you've taken the time to learn from the experts.
In many ways, your laser certification course will make it easier for you to keep your patients safe. And it'll also make it possible for you to give confident answers to questions like, "Can I still get this treatment if my skincare routine includes retinoids?".
2. You'll Be Familiar With the Laser
In theory, laser skin resurfacing should mostly involve pointing and shooting. But in reality, these pieces of machinery require a surprising amount of sophistication. And if your practice intends to upgrade or use slightly different models down the line, it's important to make sure you understand the fundamentals.
In many ways, it's similar to learning how to use a computer. Tech experts and software programmers aren't born with the ability to fly through programs with ease. They have to spend a lot of time learning and practicing before they can be useful in a professional setting.
From manipulating your settings to understanding contraindications and the science of what the laser is doing, your course will give you all the information you need to dazzle all of your patients.
3. You'll Be Able to Provide Better Treatment
Some patients might seem like top-notch candidates in a vacuum. But once the laser is fired up and you're beginning the treatment, you might run into unforeseeable issues.
Maybe your patient is taking a significantly longer time to heal than expected. Or perhaps the laser has to be applied at a lower setting because the patient is experiencing more pain than you had previously anticipated.
They say that medicine is one of those fields where no two days are ever exactly the same. And this is especially true when it comes to specialties like dermatology.
In the same way that you wouldn't expect someone who hasn't been to nursing school or medical school to provide state-of-the-art care, there's a similar dynamic at play when it comes to laser treatments. Even if nothing bad has happened so far, knowing the little tricks of the trade can give you the edge you need to help your patients achieve their best skin yet. And in a world where the beauty industry was valued at $532 billion and counting in 2019, delivering stellar results to people is a surefire way to keep patients coming in through the door.
4. You'll Have a Powerful Marketing Tool
In freelancing and marketing, there's a concept called "trust markers". This might sound a little bit like jargon at first glance, but trust markers are pieces of information that you put out there to let patients know that they can trust you to help them achieve beautiful skin.
When you're doing laser skin resurfacing treatments, you're removing layers of skin from the patient's face. A mistake here or a miscalculation during treatment can have major repercussions. And if you treat models or people who depend on their faces to earn a living, the consequences of a laser mishap can be even more serious.
Laser certification with Laser Academy makes it possible for you to say, "Hey guys, we've studied this and we know what we're doing.". This in turn makes it a little easier for your current and future clients to trust you with their faces. And that's something that can't be underestimated when it comes to recognizing the factors that will convince your patients to spend money and time getting treated.
Is Laser Certification the Next Step for Your Practice?
At this point, there's no question that laser skin resurfacing can have a powerful effect on a patient's appearance. From wrinkles to problems with texture, lasers are an increasingly popular treatment solution for people who want amazing skin.
Laser certification gives you the ability to position yourself as a knowledgeable authority on the topic of laser peels. With the help of the course, you'll be fully equipped to offer exceptional treatment to a wide variety of skin types and skin tones.
Did you find this article helpful? Check out the rest of our site to find more content like this!
Read More: What's The Best Place To Have Your Level 4 Laser Hair Removal Certification?