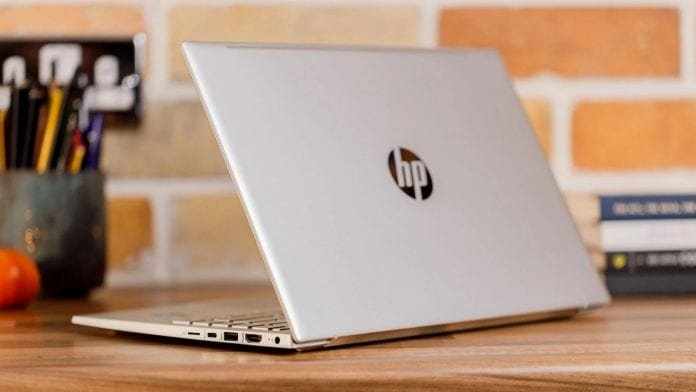 Last Updated on March 1, 2023 by
There are certain brands in every industry that cultivate customer loyalty by offering best-in-class products over prolonged periods. In the laptop and PC industry, HP is known as a pioneer and a trendsetter. The brand has cemented its position as one of the industry leaders, and HP laptops are known for their exceptional features, quality, and durability.
HP also takes great pride in designing stunning models, while a few HP laptop models undergo rigorous military-grade testing to prove their toughness. HP proffers various laptop lines, each catering to a unique customer segment. From white-collared workers to students needing budget laptops, every customer that requires a new laptop finds a model by HP that caters to their specific needs.
If you're considering purchasing a new laptop, we highlight five of the best HP laptops you can consider purchasing. Additionally, taking your budget into consideration, we have ensured that each of these laptops belongs to a different price segment.
See here some Serious one Piece filler list
HP Chromebook 11A G6 EE
We start with the best pocket-friendly HP laptop you can find in the market today, the HP Chromebook 11A G6 EE model. Powered by the AMD A4-Series APU processor, this device executes everyday tasks with the utmost ease and efficiency. The laptop runs on Chrome OS and comes with 4GB DDR4 SDRAM, ensuring you can switch between different applications quickly and with minimal fuss.
Additionally, this HP laptop comes with 16GB eMMC storage, which lets you store important documents and data on the device for future use.
HP Laptop 15s-gr0011AU
We now move to the lower mid-range segment, and if you are browsing through laptops under 40,000 INR, this HP laptop is arguably the best device you will come across. Powered by the AMD Ryzen 3 processor, this model offers impressive performance and lets you complete complex tasks with ease. Furthermore, the device flaunts a 15.6-inch FHD IPS anti-glare micro-edge display, which offers an immersive visual experience. Considering the important specifications, this laptop comes equipped with 8GB DDR4 RAM, which lets you use your favorite software or partake in intense gaming sessions without any fuss.
Additionally, it is one of the very few laptops that come with 8GB RAM and are available for less than Rs. 40,000.
Also, Checkout this list of order to watch fate anime
HP Pavilion x360 Convertible 14-dw1036TU Laptop
Coming to the mid-range segment, this 14-inch convertible laptop is a show-stealer. It runs on the 11th Gen Intel Core i3 processor and sports an elegant 14-inch FHD IPS edge-to-edge glass display. This ensures that you can work on the laptop for long hours without straining your eyes.
The device also boasts 8GB DDR4 RAM, which ensures that the laptop does not experience any lags or delays while you move from one task to another. To put the cherry on top, this HP laptop also offers 8 hours and 30 minutes of battery backup, thus letting you work even while you're traveling or commuting.
HP Omen Laptop 15-ek0018TX
If you're searching for a semi-premium laptop that costs a little more than Rs. 1 lakh and lets you indulge in uninterrupted gaming sessions, this HP Omen laptop is your best bet. The device is powered by the Intel Core 10th Gen i7 processor, which facilitates the impressive performance of the laptop.
Additionally, the laptop packs 1TB SSD storage, giving you ample ammunition to download your favorite games or store large amounts of documents and files on the device. This HP laptop also boasts 8GB DDR4 RAM, along with Nvidia GeForce GTX 1650 Ti GPU with dedicated 4GB GDDR6 RAM, ensuring that the games you play are immersive and put you at the heart of the action.
HP Envy 15-ep0123TX
One of the best laptops in the premium segment, this HP Envy model runs on the Intel Core i7-10750H processor, with 2.6GHz base frequency, and clocks up to 5GHz with Intel Turbo Boost technology. This ensures that the device executes any and every task without breaking a sweat.
Additionally, it packs 16GB DDR4 RAM and houses 1TB SSD storage, which works in tandem to give you unmatched performance. Last but not least, the laptop sports a 15.6-inch FHD IPS anti-glare display, which, along with its Nvidia GeForce GTX 1660 Ti with Max-Q design GPU, offers an unparalleled gaming experience. Depending on your budget, you can choose a laptop from HP that caters to your unique requirements. You can find all the latest models on the Bajaj Finserv EMI Store, and you can purchase your preferred laptop model on easy EMIs. Additionally, you can purchase items on no-cost EMIs, eliminating the need to pay any interest charges or processing fees over and above the cost of the device. You can also avail of the zero down payment facility, which is available on select products at the EMI Store.