Last Updated on November 24, 2022 by
Nothing can be more relaxing than listening to your favourite podcast as you go about your daily routine or as you relax on the couch.
Often, podcasts are entertaining and informative for all ages. However, there are quite a few that specifically target older adults as their audience.
In order to provide you with a list of the ten best podcasts for seniors, we explore several podcasts available today.
But before that, here is what you need to know if you are unfamiliar with the concept of podcasts.
What Is a Podcast?
Podcasts are online audio shows, similar to radio shows, that are available at all times. The podcast world has plenty to offer, including health, politics, news, comedy, finance, books, music, sports, mindfulness, meditation, fashion, and fitness. Depending on your interests, you can listen to or download any podcast.
In general, podcasts are structured like radio shows – there is a host who often interviews guests about a specific topic.
There are several podcasting options available to you, including:
Apple Podcast
Podcast Addict
Pocket Casts
Acast
Google Play Music
Spotify
Overcast
Castbox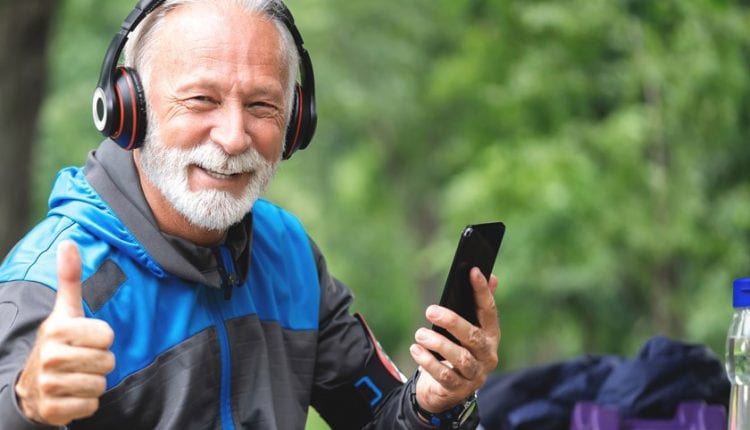 Best Podcasts for seniors
Now that we know all we need about podcasts, let's explore the best things we can listen to on different topics. Here are the ten best podcasts, each unique and different from the other, for those who wish to listen to something good.
Lux Radio Theatre
​For those new to podcasts, it might be pleasing to start by listening to a show similar to a radio drama they may have heard as a child. There is no better place to start than Lux Radio Theatre. From 1934 to 1955, the show offered audio adaptations of Broadway plays and Hollywood films narrated by stars including John Wayne and Judy Garland.
From June 1936 to early 1945, iconic filmmaker Cecil B. DeMille hosted the series, which was later taken over by William Knightley and Irving Cummings. There are vintage radio ads throughout the podcast interviews, as well as the original narration in most cases.
Stuff You Should Know
It's one of those podcasts where you can learn about knife throwing one day and hoarding the next; Maybe hang gliding or removing public monuments. Perhaps you can even hear more about marijuana or ice cream.
Every week is a surprise, and hosts Josh Clark, and Chuck Bryant dutifully explore the most bizarre questions.
According to some reviews, the podcast is entertaining and informative at the same time, and the charisma of Josh and Chuck makes listening to it very pleasing.
Planet Money
You know a podcast is doing something right when it has over 800 episodes. The production quality is very high, and fans like it because the producers make economics easy to understand. And even if you have no background in the topic, you can always walk away with some useful knowledge about money.
In Episode #826, you can learn if top-shelf vodka is actually different from the cheap stuff. And in Episode #273, we go back to 1835 to discover what it would be like to live in a country with no national debt.
The show constantly discusses exciting and relevant topics, and nothing gets too technical.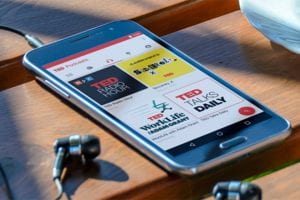 Criminal
When you notice a crime headline in the news, it might feel somehow distant. But what if you could hear the whole story from those directly impacted by the crime? What if you could listen to the viewpoint of the accused?
Criminal is a podcast about crime. What happens when someone uses a "how to kill" manual actually to kill someone? And what happens when someone is convicted to life in prison based on "junk evidence?"
Criminal lures you in with questions such as these, and each episode will have you thoroughly mesmerized – and possibly slightly on edge.
Another significant part of the show is that every story is real – the people being questioned are those who were directly affected by the case in some way or another.
This American Life
American Life offers funny, touching, and unique vignettes about ordinary life in America.
This podcast is even rated the #1 podcast on Stitcher, with over 2.5 million people downloading it every week.
Listeners are loyal, with many boasting over ten years of dutiful listening, and what is unique about this show is the variety of subjects. Some episodes will break your heart, others will have you chuckling, and some will leave you speechless.
This is one of those podcasts you will want to share with your family and friends every time you hear it. One reviewer of the podcast says:
"A theme ties together very diverse topics each week. If you have never listened before, give it about three tries."
Ask Me Another
If you love trivia night, Join host Ophira Eisenberg and house musician Jonathan Coulton for a podcast full of games, puzzles, and music.
The show is very fun to listen to, and you will find yourself playing along with the contestant. One reviewer says that it has the feel of Jeopardy but is a little bit more exciting and entertaining.
"They constantly change the game style to keep it fun. One time the answer may be in palindromes. next, they may need you to sing the answer to the tune of a famous song."
Good Job, Brain!
Are you a trivia buff? If so, give Good Job, Brain a try!
This podcast works as an interactive quiz show and showcases odd trivia facts across various subjects, making it a potential family activity and a method for keeping your mind flexible. New episodes infrequently air – usually once or twice a month – but more than 190 shows have already been recorded, so you won't run out of material soon.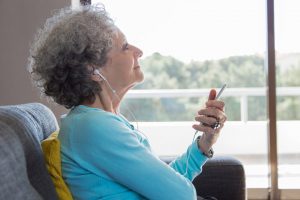 Guided Meditations
Tara Brach, a student of Buddhist philosophy, made and hosts this podcast. Suppose you are interested in meditation to deal with life's pressures or simply relax at the end of the day. In that case, Guided Meditation can be a great help, providing peaceful dialogues of body and mind in relatively brief episodes lasting between 9 and 25 minutes.
Better Health While Aging
Better Health While Aging talks about every senior health issue from Medicare to Covid to staying open-eyed during those long lonely days. Leslie Kernisan, MD, hosts this informative podcast.
Learn what really works for your well-being while aging. Dr. K and her guests debate common health problems that impact people over the age of 60 and the best ways to control and manage those problems.
The Senior Caregiver Podcast
Last but not least, the Senior Caregiver Podcast is one you should listen to with your loved ones and any caregivers you interact with regularly. Hosted by Bill Worthington and experts in various areas, from exercise to nutrition and much more, this podcast delivers a welcoming space for discussing topics that you and those you care most deeply about often face while also providing beneficial daily wellness tips.
The Bottom Line
Listening to podcasts is probably one of the best hobbies for seniors. You can download an app on your smartphone or computer to listen to podcasts on various topics. Podcasts can help you get inspired to begin a new chapter in your life and are great educational tools, helping you stay current on what goes on around the world.
Read More: What is the Future of Podcasting?