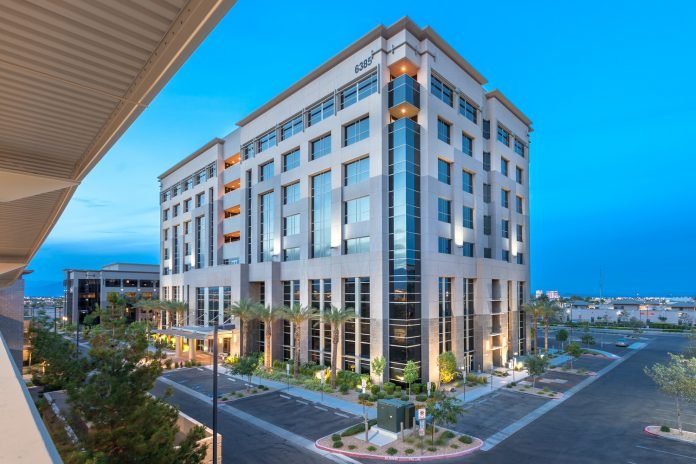 Last Updated on January 8, 2023 by Faiza Murtaza
Real estate is one of the most thriving as well as competitive industries in the modern economy, especially in the US.
Times have changed drastically where firms who used to fight for customers' attention are now also fighting for listings, technology, offers, customization, digitization, and competent agents who can help them develop their services better and spread their presence.
This implies that fast-growing organizations frequently treat their agents well and gain word-of-mouth referrals from clients.
From iBuyers, and discount brokers to flat fee MLS Georgia agents and FSBO companies across the US, real estate companies are leaving no stone unturned to provide the best services to their customers.
Check out the 14 top real estate agents in the US dominating the space in 2022.
Houzeo
Houzeo.com is the top real estate company because it provides far more than its competitors—the best combination of savings, technology, and customer service of any For Sale by Owner website.
Houzeo provides all of the relevant information on the property in detail. When you find a great deal, you should make an urgent offer to the vendor.
Houzeo features a unique mobile app version that is compatible with both "Android and iOS," allowing homebuyers to peruse listings at their leisure and even bookmark them to their "Favorites" regardless of where they are.
Houzeo features a one-of-a-kind feature that allows you to share the property with friends and family. Later, if you wish to communicate with the seller, simply fill out the required details and request that the seller begin the conversation.
When it comes to costs, everything is placed out in plain sight for all to see, with no chance of any hidden charges springing up later. You should check out Houzeo reviews for more information.
Century 21
Century 21 is one of the largest real estate brokerage businesses in the world. As of April 2021, it has over 11,600 independent franchise real estate brokers working with over 122,000 real estate agents. Over 80 nations are served by their worldwide offices.
Century 21 has just updated its logo. Its new style modernizes the original logo and color combination. This is consistent with the brand's more contemporary business approach.
Century 21 real estate brokers are well rated and well-informed, according to Century 21 evaluations. Century 21 Realtors will almost certainly deliver a great experience. Whether your agent is new to the real estate market or not, you can be confident that they have the backing of a well-established organization.
All of these factors may appear to be legitimate reasons to deal with a Century 21 real estate agent. You will not be eligible for any discounts or rebates if you choose an agent through their website. You will instead engage with an agent who will charge you the regular (high) commission and fees.
Compass
Compass, Inc. is a registered real estate broker in the United States and one of the largest real estate brokerage firms that use the Internet as a marketing medium in conjunction with real estate technology. Compass is the first business to develop a dedicated real estate agent smartphone app.
Compass may appear modest in comparison to the other strong players on our list. It has 17,000 agents in a few major areas of the United States. This firm, on the other hand, has potential. Through current technology and a customer-centric company approach, it continues to expand and attract clients.
Compass was rated third among the top ten brokerages for sales volume in 2019, closing more than $97.5 billion in deals. It also placed fifth in terms of transactions, with over 84,732 transaction sides. More from this firm is expected in the future.
EXIT Realty
Steve Morris, a former RE/MAX agent, founded EXIT Realty in 1996. EXIT Realty, like Keller Williams, uses a 70/30 split commission plan, which entices Realtors to join this franchise.
When an agent earns more than $100,000, the commission rate is reduced to a 90/10 split. This firm has ambitious expansion ambitions for the future. It aspires to have over 3,600 franchisees and 100,000 agents in North America.
Weichert Realtors
Weichert, founded in 1969, has evolved into a significant corporation with over 10,000 workers. Their business concept promotes itself as a "one-stop" shop for everything connected to purchasing a home, obtaining a mortgage, and closing. It stresses training and development for its real estate agents in order for them to work at their best.
Sothebys International Realty
Sotheby's is a genuinely global real estate company. This brokerage firm is part of the same corporation that runs the famous art and wine auction house. Sotheby's now has over 1,000 offices in 70 countries across the world.
There are about 23,000 sales workers that generate $114 billion in annual sales. While this company is modest in comparison to the others on our list, the amount sold for these luxury residences makes it one of the largest real estate firms in terms of income.
HomeServices of America
With 1,600 people, HomeServices of America is a Berkshire Hathaway affiliate. This organization, based in Minneapolis, Minnesota, offers brokerage services as well as mortgage finance, title insurance, and closing services.
Its motto, "local real estate worldwide," emphasizes the localized connection it develops with consumers while preserving its national infrastructure. Its wide range of services appeals to buyers and sellers who want to cooperate with only one organization during the translation process.
Zillow
Zillow.com is a key player in the property search of millions of retail purchasers, serving as a portal to many of the companies listed above.
Former Microsoft executives Rich Barton and Lloyd Frink, who also developed Expedia, founded the internet portal in 2005, and the firm has expanded enormously since then.
Zillow is unique in that it aims to empower its consumers with the tools and apps they need to make informed real estate decisions on their own.
FSBO
When shopping for a home, FSBO provides the most basic features. They have approximately 1200 for sale by owner houses on their website. You may filter your results by Zip code, price, and the number of bedrooms and bathrooms.
The platform is based on obsolete technology, and the majority of processes are performed by hand (printing, scanning documents, etc.).
They provide foreclosure listings and real estate contracts as services.
Redfin
Redfin is a well-known real estate agency in the United States, located in Seattle.
You may use the Redfin app to look at residences, list them for sale, and contact brokers. Despite being a real estate brokerage firm with multiple licensed agents, it is mainly known as a house-hunting website.
Redfin's home search feature is only accessible in areas where you can buy or sell a house with a Redfin agent.
The "Redfin Compete Score" gives precise information on the competitive price of nearby houses. You may also use their website to search for nearby condominiums, real estate, and open homes.
Some of the features provided by Redfin that are valuable to buyers and sellers include an affordability calculator, a house purchase guide, information on the US housing market, and much more.
Camden Property Trust
Camden Property Trust, a specialist in owning, constructing, and managing multifamily residential apartment complexes, has grown to become one of the largest publicly listed corporations of its kind in the United States.
As of November 30, 2021, it had stakes in 171 apartment communities in the United States, totaling 58,588 apartment residences. Its market value was moreover $17 billion as of April 2022.
The firm is still dedicated to maintaining a varied portfolio of high-quality residential buildings. Furthermore, Camden Property Trust is committed to providing its workers with a proactive, dynamic, and lively work environment.
Employee benefits include subsidized rents and a generous 401(k) matching scheme.
Better Homes and Gardens Real Estate
Better Homes and Gardens Real Estate, which was founded by the Meredith Corporation in 1978, is currently one of Realogy's real estate brands.
Since then, the real estate business has evolved as one of the most respectable companies, thanks in part to its association with a magazine of the same name.
Better Homes and Gardens Real Estate joined into a new franchise arrangement in 2008, which has helped it rise up the ranks.
ERA Real Estate
Realogy, the parent company of Century 21, Coldwell Banker, and Sotheby's International Realty, operates ERA, which stands for Electronic Realty Associates.
Founded in 1971 as Electronic Realty Associates, ERA was inspired to push a then-novel technology (the facsimile) to improve the efficacy of real estate services.
ERA Real Estate comprises of 39,000 partner brokers, and independent sales representatives, as well as approximately 2,350 offices throughout the United States and over 33 other countries, including Saudi Arabia, Germany, and Japan.
The Corcoran Group
Barbara Corcoran, a real estate magnate, employed a gimmick known as the one-day sale to sell 81 units in a 24-hour period.
Her strategy was to collect a variety of properties across the city and sell them all at the same price to her agents' closest friends. The Corcoran website started in 1995, becoming one of the earliest online real estate platforms.
NRT, a joint venture of Cendant Corp. and Apollo Management, purchased the company in 2001.
Corcoran has offices owned by a subsidiary of Realogy Brokerage Group LLC and franchised offices that were independently owned and operated as of 2022. The company has around 4,200 affiliated agents in over 100 branches.
Read More: What to Expect From a Professional Online Realty Service