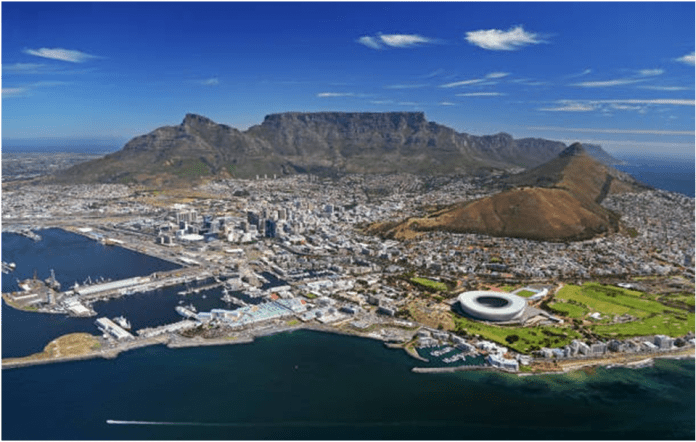 Last Updated on December 19, 2021 by rida
Cape Town, South Africa is one of the highly visited places in Africa, thanks to its amazing beauty, hospitality, and proximity to different types of safaris. However, if you want to enjoy the most out of your trip to Cape Town, there are certain months of the year where you should visit.
Here are the best months to visit Cape Town, according to the experts.
1.December to February
This is the time of the year when most tourism is seen. The reason is that it's summer in Cape Town and travelers from all over the world spend time in the city's pristine beaches and enjoy them. Also, this is the best time because you can enjoy the sprawling attractions without worrying about the weather. From December to February, the weather is warm, and there are no extremes. This makes it perfect for everyone who wants to have a great time outdoors on the beaches, hills, mountains, or in wild safaris either alone or with family.
However, it's important to book your accommodation in advance because many travelers may make it hard to get  uncooked hotel space at the last minute. If you can book your hotel a month in advance, you can be sure to get a fantastic place to stay while you are visiting Cape Town. Since there will be no rain, a cycling tour of Cape Town, among others should be among your plans.
2.March to May
This is an ideal time to visit Cape Town, South Africa especially if you are a lover of Vino. This is the time when wine harvest starts, and it's when temperatures drop, sending most guests and tourists away. During this time, most of the wineries that operate in the area allow tourists and visitors to take part in juicing grapes. However, if you are not interested in wine, fall is still a great time for anyone to visit Cape Town. Since the number of visitors will be low, hotels will be lowering their prices and so you can enjoy amazing services at a fraction of the cost, while also getting a lifetime opportunity to see for yourself the amazing features that Cape Town and adjacent suburbs offer.
3.June to August
June to August is winter in Cape Town and few tourists are visiting. If the cold doesn't scare you, these are the best months that you can visit. The outer environment will be cold, and you are most likely to be wet, you can plan your visit to coincide with these months. However, you will still find that day temperatures are good enough, so you can venture out and sample what the amazing Cape Town and its neighborhoods offer.
Popular attractions in Cape Town
The sunny beaches, the adjacent hills, cliffs, botanical gardens, and amazing culture are some of the reasons why you should consider visiting Cape Town. Other attractions include Cape Point, Clifton Beach, Bo-Kaap, Victoria, and Alfred Waterfront. No matter what interests you, Cape Town has everything that interests you.