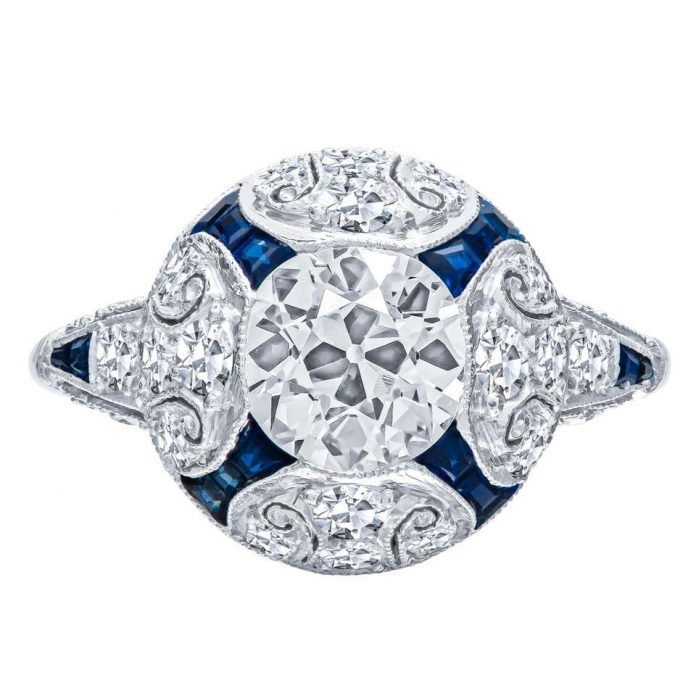 Last Updated on October 10, 2022 by
When it comes to selecting an engagement ring, one often gets confused. The confusion arises because you have many options regarding the same. What will you do in such a situation? You can look for the best type of engagement ring in the market. But for this, you might have to research well.
Nowadays, vintage-inspired engagement rings are getting popular due to many reasons. In this article, we will share all the details of why they are gaining popularity. By the end of this article, you will know if it would be perfect for your partner or not. The best thing about vintage engagement rings is that they will never get out of style, and it doesn't matter how old your ring is. A vintage-style ring looks pretty unique and stylish in your hand.
Many people are into antique things, and that is why they always prefer buying antique jewellery that can enhance their overall look. The term vintage means old. In other words, if an object is more than twenty years old, it is called vintage. So, vintage-style things are inspired by older centuries' people. You might be eager to know whether you should purchase a vintage-style ring for your engagement or not. Let's discuss all the reasons in detail.
Is it suitable to consider a vintage-inspired engagement ring?
Aesthetic look:
Do you love aesthetic things? Well, a vintage-style ring will be the perfect option for you. Modern-style rings are not aesthetic enough to notice. The primary reason behind it is that they have become more common. The best vintage-inspired rings are alexandrite rings. You will fall in love with them at first sight. 
Fantastic details:
Vintage-inspired engagement rings have a style with fine details. These details make the rings look unique and beautiful. So, you can consider them for your partner. The intricate design is one thing that makes people buy these rings.
Glamorous look:
Everyone wants to add a glam touch to their overall look. Vintage-inspired jewellery can help you achieve an excellent glam look. You might have seen many old movies where vintage jewellery made actresses glamorous. You could also buy a vintage-style engagement ring if you liked them enough. You won't be disappointed. Alexandrite engagement ring will be a perfect choice for you then.
Matches with every outfit:
You don't need to worry about how your vintage style ring will look with various outfits. Why? Because they are designed so that anyone can style the ring with any clothes. Many actresses flaunt their vintage-style engagement rings in big events to inspire others. So, buying a vintage-inspired ring has many advantages.
Enhance your fashionable style:
Every person has their style, but only a few recognize the same. An excellent thing about vintage rings is that they might help you improve your overall style.
The Bottom Line
Vintage-inspired engagement rings are trending these days due to the reasons mentioned above. We hope now you can quickly decide whether you should buy it or not. Researching is the only thing that can help you.
Read more: Buying Gold Vintage Jewelry