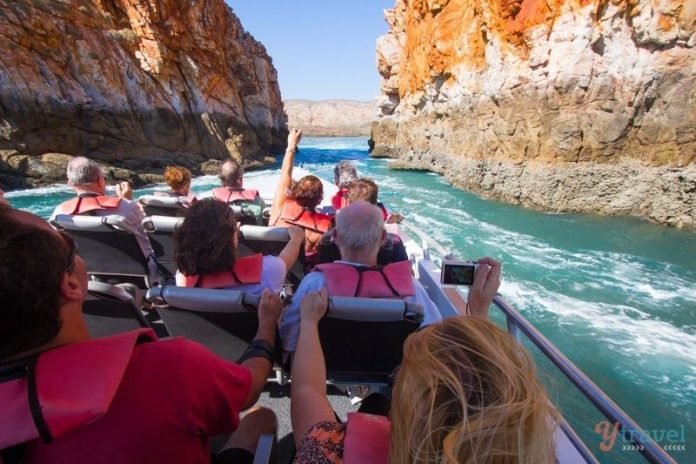 Last Updated on November 26, 2022 by
Australia is one of the most beautiful places on earth. It has everything from desert landscapes to rainforests, mountains and beaches.
It's no surprise that Australia is one of the most popular destinations for people who want to go camping. Camping in Australia can be an incredible experience but it's important to choose the right tent before you go.
Most people who visit Australia will spend most of their time in the cities or along the coast. If you plan to camp in these areas, you may want to consider renting an RV instead of bringing your own tent. But if you're planning on venturing out into the wilderness, there are some things to keep in mind when choosing the best camping tent for your needs:
Where Will You Be Camping?
The first step in choosing your new tent is deciding where you'll be camping. If you're planning on staying close to home, then it's likely you'll only need a small two-man tent. However, if you're planning on traveling across the country or even overseas, then you'll need something bigger and more durable. If your trip involves camping in extreme weather conditions, then opting for a three-season or four-season tent will keep you safe from any storms that might come along.
How Much Space Do You Need?
The second thing to think about when choosing a tent is how much space you need for yourself and any other people who will be sharing your tent with you. You may have heard about 'two man' tents
Consider Your Climate In Australia
You should consider what kind of weather you expect when choosing a tent. For example, if it's going to be cold at night or rainy during the day, then a waterproof tent might be a good idea. If it's going to be very hot during the day but cool at night, then it might be better to get an airy tent with mesh panels on the side and back so that there's plenty of ventilation inside.
If you're not sure what kind of conditions you'll face on your camping trip, then consider getting one that can be used in multiple ways depending on the conditions: You can use it as either an A-frame or dome tent or use both parts together as a cabin-style structure if needed.
Australia has four distinct seasons, which means that there are different types of tents available for each season (and for every type of weather). The main considerations here are temperature and humidity levels; however, there are also some other factors that may complicate matters further: Your best camping tent will make your outdoor adventure Australia better.
Low Humidity
When humidity levels are low (20-30%), you can use any kind of tent without worrying about condensation issues. However, if your tent has mesh panels or other openings that let air flow through easily, then condensation might still be a problem even if the humidity is low outside.
Read More: Six camping ideas for your next road trip
Size
Consider whether you want a single-person or double-person tent. If you're going alone or with one other person, a single-person tent will be enough. However, if you plan on going with a group of friends or family members then a double-person tent is better since it gives each person their own space without being too cramped together.
The thing to consider is how big the tent needs to be. If you're going to be spending time inside during bad weather, then you'll need more space than if you're only going to be using it as shelter at night. Also consider how many people will be sleeping in the tent and whether they will be sharing with anybody else.
Weight
If you plan on hiking in Australia with your new tent, keep weight in mind since it can make all the difference when carrying heavy items over long distances. When comparing tents, look at the packed weight (without poles) in ounces or pounds per square foot of floor area (psf). A lower number indicates that it's lightweight and easy to carry around!
Consider Your Budget
The thing that should be considered when choosing a tent is your budget. Most tents come with different features and designs, which means that they will cost more money than others. However, there are some tents that are cheaper but still have all of the necessary features needed for comfort and protection during camping trips.
Don't forget to think about other factors too — like whether there might be animals around that could damage your tent (like elephants in Africa!), or whether you'll need extra space for storing things inside the tent (if so, look for something with pockets).
Conclusions
With thousands of designs and brands to choose from, shopping for a new tent can be an overwhelming experience. But when you consider the many factors involved, there are ten basic questions you can ask to narrow down your choices considerably. If you ignore these questions and make your tent purchase based on looks or price alone, you may be in for some unpleasant surprises along the way.
We hope this article gives you a better idea of the major considerations that you should apply in your choice of camping tent, to ensure that it will best suit your individual needs.