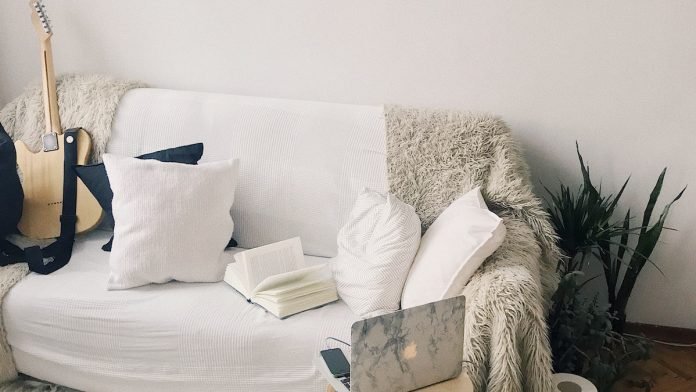 Last Updated on March 11, 2023 by
How Shelving Dramatically Changed Two Homeowners' Renovation Projects
If you're looking to make some changes to your home's interior, there's more than enough information on the web to keep you browsing and, worse, second-guessing your choices.
Sometimes the best way to decide is to hear other people's experiences and see what worked for them.
Here, we present case studies of two very different homeowners who were considering making significant changes in their kitchen and bathroom. We'll show you how they utilized custom shelves to make their homes unique and a perfect fit for their taste and lifestyle.
Perhaps you'll relate to one of these stories or see yourself in one of these homeowners. Better yet, maybe the solutions presented here will inspire you in ways you didn't expect.
Meet Our Two Homeowners: A Suburban Family and an Overworked Professional
A family in the suburbs is looking to revitalize their kitchen now that their children are a little bit older, and they're past the stage of waking up to find crayons on the walls and a minefield of toys throughout the house.
A single homeowner with a very busy job loves their home but has settled for a less-than-perfect bathroom in an otherwise great house. It's time to do something – even if it's not time to completely renovate – so this homeowner can give themselves the self-care they've been neglecting.
Let's Find Out How Custom Shelves Made the Difference
Our Suburban Family: These homeowners love sitting outside to enjoy the outdoors. They're not in the country, of course, but the fall foliage, blanketing snow, and seasonable springs and summers in their area make them feel like they have a little bit of nature beside them at all times, which they watch through a large, modern picture window in the kitchen.
The homeowners' plan is to update the stain on their wood flooring with something a bit darker, contrasted by clean, sleek off-white quartz countertops, warm white paint to bring in the sunlight from the picture window, and faceless, state-of-the-art appliances that didn't distract from the design elements.
But then there is the issue of the cabinetry. The cabinetry makes the kitchen feel like the set of an '80s family comedy. Taking up too much headroom and stacked with random novelty cups, old coffee mugs, and mismatched plates, theirs feels like the generic cabinetry of any outdated American kitchen.
How Custom Shelving Helped: This is when the family started looking into custom shelving. Their kitchen looked exceptionally modern, but now, the homeowners thought it looked a bit too modern, and they needed a touch of something down-to-earth yet still classy.

They also needed one last design element connecting nature outside their window with the kitchen. The parents imagined themselves being able to sit with their hands cupped around a coffee in the mornings, looking out at the fog rolling in or the sunlight streaming through the trees.
Their interior designer recommended farmhouse pipe shelves, emphasizing the beautiful, textured grains of pine supported by gunmetal piping. Almost like what you'd find in a country kitchen, this solution allowed this family to elegantly display select kitchenware and a few special touches, like vintage Ball jars. Now, their kitchen is complete. It's modern and high-class, with a generous dash of relatability and down-home comfort.
Our Homeowner with a Bathroom in Need of Love: This homeowner wanted to turn their bathroom into a haven for self-care without a complete renovation. They focused on some simple strategies recommended by their interior designer to turn this space into a place for de-stressing and soothing post-work rituals without having to do any construction.
The interior designer first recommended fresh paint, opting for the light sage to set a relaxing mood and bring a bit of light into this neglected space. Second, a contractor replaced the 1970s yellowing tub and shower – the kind with the wobbly gliding doors – and selected a gorgeous stand-alone tub in porcelain white with cast iron feet.
The biggest trouble the designer and homeowner had now was figuring out how to sweep away the many products, knick-knacks, and other clutter-making bathroom essentials and find appropriate storage space for key items while getting rid of the rest.
How Custom Shelving Helped: The interior designer, in this case, recommended a similar solution to the farmhouse pipe shelves in the suburban family's kitchen. Much like the natural elegance of the pine shelving there, this homeowner went with walnut shelving and a dark stain to accentuate this wood's time-worn grooves.

However, instead of piping, the designer chose "floating" shelves, which contain an invisible bracket, so the shelving looks suspended mid-air. Two of these shelves were installed opposite the sink, and, as an additional touch, these custom shelves came with a lighted option via small, flush LED lights beneath each piece of shelving that are even rechargeable by USB.
The homeowner was excited to spend a little extra cash on a soft, organic robe,
as well as towels they usually would never have purchased for themselves, and they even added some spa-grade beautification and self-care items and arranged them on the shelf for an orderly, mindful, and uniform look. A bathroom is now a place for care and relaxation instead of a throwaway room that will get some attention "one of these days."
The Big Takeaway: Custom Shelves Can Be Transformative
For both of these homeowners, custom shelves turned solid renovation suggestions into something even better: a transformation that allows these rooms to function as intended, for lifestyle and practicality, while also setting a specific tone and purpose. This can only be found at unique companies dedicated to craftsmanship, aesthetics, and true expertise when customized with invisible brackets, iron pipes, LED lighting, sustainably-sourced wood, and other features.
Did you relate to the family who wanted to eliminate the classic suburban kitchen cabinetry? Or are you deprioritizing something in your life that could be reinvigorated with a room redesign, like our stressed professional with an undesirable bathroom? Maybe somewhere in between?
When you're ready to make a change to a room in your home – or multiple rooms –  consider the benefits of custom shelving from an expert family-owned custom shelving company. It could make all the difference for you.
Overview
Custom shelves are an excellent addition to any home, providing functionality and style. They offer many benefits over traditional, pre-made shelves, such as better fitting, increased storage space, and an opportunity to express your taste and style.
Custom shelves are designed and built to fit the exact dimensions of your home, making them the perfect solution for awkward spaces, alcoves, and corners that may otherwise be wasted. They can also be tailored to meet your specific storage needs, allowing you to store items of different sizes and shapes easily.
Additionally, custom shelves offer endless style possibilities. You can choose from a wide range of materials, including wood, metal, and glass, and have them customized to match your home's decor. Whether you prefer a modern, minimalist look or a more traditional aesthetic, you can create the perfect shelves to complement your space.
One of the most significant advantages of custom shelves is that they can increase the value of your home. They are a unique feature that can set your property apart from others and make it more attractive to potential buyers. Custom shelves are also an investment that will last for years, providing both practicality and aesthetic appeal.
Apart from that if you want to know about custom shelves then please visit our home improvment page.