Last Updated on July 21, 2023 by
It's every woman's dream to one day have a room that is dedicated solely to clothes, shoes, and makeup. Despite this, if we do have the space to create our own dressing room many of us are left wondering how we can transform it into the dressing room of our dreams. Not only does a dressing room have an unmatched luxury feel, but it also enables you to minimize clutter and display and organize your most prized possessions. What's more, well-designed dressing room can contribute significantly to your home's value. With this being said, where do you begin with the process?
Prior to Planning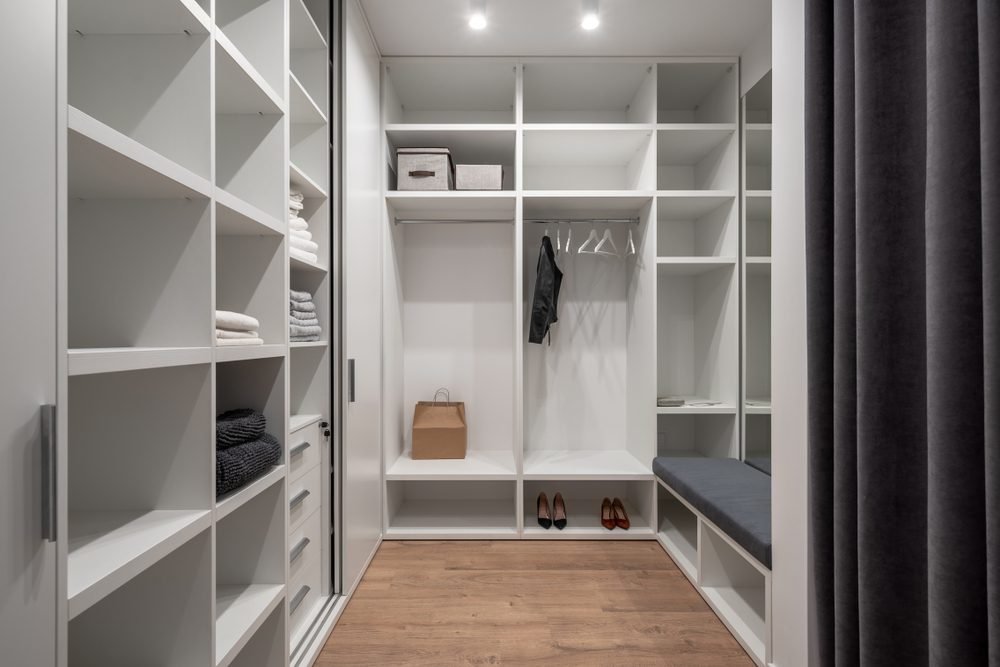 Before you start planning, there's a lot that needs to be considered and multiple questions that you must ask yourself. For instance, you need to establish whether your walk-in wardrobe will be solely used for the storing of accessories and clothes or if it will also be a space in which you can do your hair and makeup.
Similarly, you need to consider whether the space will be solely for you or if you'll be sharing it with other family members. Furthermore, you need to envision the space, deciding whether it'll be lavish, classic, modern, or minimalist. Last but not least, you'll need to decide whether your dressing room will be used for accessories and clothes alone or if you'll also need storage space for towels and bedding.
Where Will it Go?
If you've decided on a walk-in wardrobe, it's likely that your home is equipped with a space to put it in. Nonetheless, you need to decide where in your home your walk-in wardrobe is going to go. One of the most ideal spaces to place a dressing room is in a smaller rooms that's situated beside the master bedroom. Despite this, a dressing room can be created in any area of the house, so don't be disheartened if you don't have a small room next to your master bedroom.
Your Desired Features
After carrying out the planning associated with your dressing room's purpose and location, the time comes to decide which features you'd like your dressing room to have. For instance, if you're designing your dressing room to be a space in which you'd like to do your makeup, perhaps an integrated dressing table would be a worthy addition. Similarly, you might deliberate where electrical sockets would be best placed, as you might need to plug in hair straighteners or hair dryers. Furthermore, you may consider mirrored doors on your wardrobes or even an area of ottomans for sitting on and trying on shoes.
Maximizing Your Space
The beauty of a dressing room is that it provides you with a copious amount of storage space; however, you need to know how to make the most of this space. For instance, you might need lots of rails for hanging your clothes, or you might prefer to fold them and keep them in cubbies, drawers, and on shelves. There are also further bespoke integrated solutions that can be used for the storage of handbags, swimwear, and shoes.
Nailing the Lighting
If your dressing room is intended to be the space in which you'll do your makeup and hair and get dressed, you need to ensure that the lighting is perfect. Ideally, you'd have a large natural light source, such as a window or a skylight. Failing this, you'll need to ensure that plenty of overhead lighting is installed, and light up mirrors may also be an idea. Regardless of your preferences, good lighting is a must when it comes to crafting the dressing room of your dreams.
Apart from that, if you are interested to know about Accessories for Luxurious Bedroom then please visit our home improvement category.