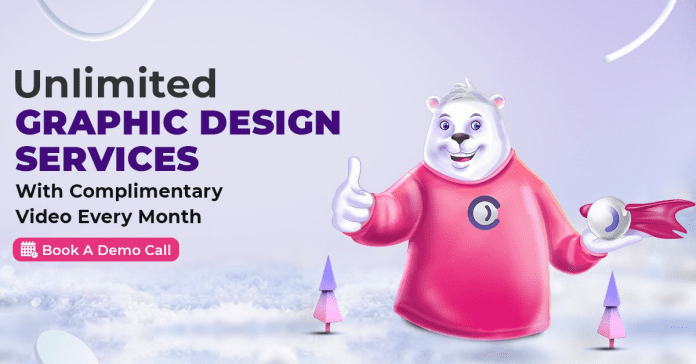 Last Updated on June 12, 2023 by
To promote business all entrepreneurs need high-quality graphic designs and video animations such as logo, websites, brochures, banners, business cards, and much more to convey the powerful product benefits to the audience and clients quickly. The brand image/visual videos make people understand the concept very easily, in turn boosting brand recognition. Selection of professional, trustworthy, meeting all the design needs at a monthly flat rate among many competitors is eventually a brainstorming process. Today we are going to take a closer look at Cueball Creatives. You may have heard about this unlimited graphic design platform. we'll see if their acclamation is justified or not. This will serve as your guide to ensure the designer is perfect for your platform or not. 
Cueball Creatives Review
Company Name:
Cueball Creatives
Website URL:
cueballcreatives.com
Type:
Subscription graphic design and video animation
Founder:
Priya Nallathambi
Price
From USD 159 onwards
Rating
4.8 stars(Ref Google)
Brief History:
Cueball Creatives was founded in 2015, by Priya Nallathambi located in Tamil Nadu, India. They are branding agencies providing a wide range of services, including graphic design, web development, video animation, and online marketing.
They are a young team of talented experienced and innovative designers in various projects. They take up design works suitable to solo entrepreneurs to big corporations at affordable prices and supply unlimited graphic designs and video animation services.
Cueball Creatives Unlimited Graphic design Service
Cueball Creatives makes excellent unlimited graphic design requests and revisions, at ridiculously competitive flat rates. They also provide complimentary video animations for your brand boosting.
On signing up their project manager will get all the details and assign the task to the design team. The designer will handle day-to-day graphic design and send the daily output. No hassle, No worries 
Revisions are unlimited too. They make it easy to increase your creative marketing and send 2-4 designs for review on every business day such as social media posts, web banners, simple print designs [single-sided], etc.
The designs that require more time for completion will be estimated and made known well in advance.
How Does Cueball Creatives Work?
Their process flow is rather very simple.
Signup your suitable economic package
A dedicated project manager will connect you and set your project board.
Start sharing your branding needs through our project management board call asana.

They become part of your brand designing team.


What designs can you get from them?
Social Media Designs
Mascots
Blog Banners
Restaurant menus
Standee Hoardings
Magazine ads
Animated GIFs
Book covers & layout
Flyers & posters
Email signatures
Business cards
Backdrops
Brochures
PowerPoint Presentation
Infographics
Video Animation
Who can choose Cueball Creatives Unlimited Graphic design Service?
We design for:
Solo entrepreneur
Service Centres
Printing Companies
Churches
NGOs
Charities
E-Commerce and
Restaurants
Law Firms
Educational Institutions
Real Estate Agents
Mortgage Agents
Insurance Agents
Marketing Agencies
Social Media Managers
Business Development Managers
Cueball Creatives is for startups, SMEs, marketers, creative agencies, freelancers, entrepreneurs – just about anyone who needs super cost-effective, high-quality graphic design services, on an ongoing basis graphic and video needs.
With Cueball Creatives, you'll feel like you have an in-house designer – within your budget.

Bloggers

They support bloggers who require images to supplement their blog articles. You are spared from being dependent on stock images Cueball by your side. Take a look at their works and check out their impressive infographics for yourself.
Social Media Influencers
Once you sign up for Cueball, you will never run out of social media graphic content. They will create posts for you that are naturally engaging and inspiring. The images used are customized entirely.
Agencies
Cueball support agencies when they got more tasks and couldn't cope up with the schedules. They can sign up with us, need not recruit additional people. When workload is reduced, stop the subscription, and resume again once things improved.9
Businesses
If you are a business owner or entrepreneur who requires the necessary tools of advertising and marketing material, then Cueball Creatives is your best partner. You no longer have to go through the long-term process of finding a specific graphic designer to hire when Cueball does it
Plans and pricing
Pros
Quality Designs
Affordable monthly flat rate
Cordial communication
No commitment
Timely deliverable
Cons
They don't undertake T-shirt design, UI/UX, web development, whiteboard videos, and Scriptwriting or ad copywriting under this package. The working time is from Monday to Saturday 9 am to 6 pm IST
Cueball Review
You may know, professional designers with a wide range of experience, knowledge, skill, and talent could consistently design a brand.
The pain points encountered with your graphic designers may be the ones listed below.
Takes a long time to complete the design
No creative designs delivered
Disappear and not responding to call or email at the time of your emergency
Charge you a higher cost
And demand an additional cost for all time revisions.
Not meeting your deadlines
Lots of misunderstanding and miscommunication.
To solve your pain points, a new trend has been evolved. Unlimited graphic design – All in one design team for your business. Unlimited graphic design means you will get numerous designs and revisions for a fixed monthly charge. It provides a dedicated team of full-pledged designers to fulfill your requirements. These services help you to reduce your pain points of hiring your designing staff.
The multiple growths of unlimited graphic design service companies promises one flat rate without exactly assessing company size either is it a startup or corporate company.
You are messed up with several confrontations about how to select a supportive right graphic design for your business growth.
Cueball creatives unlimited graphic design services  would be the right choice and you get the benefits listed below
Unlimited graphic design service
Unlimited request and revisions
Complimentary video animation on every package
50% discount on your first two months
Trial period of 10 days to develop trust and confidence
Committed with schedule and deliverables
Cordial and easy communication
We redefine your business and take it to the next level.
Guidelines for first time cueball users:
Schedule a demo call
Discuss your requirements
Select your package
Make payment
Assign the tasks
Get your deliverables
Send your feedback
Check your asana project regularly
So, our service will always memorable to you, just because we are reliable, flexible, and affordable
Read More: Becoming a Graphic Designer
Apart from that, if you are interested to know about Most Proficient Timeline Templates then visit our Business category.