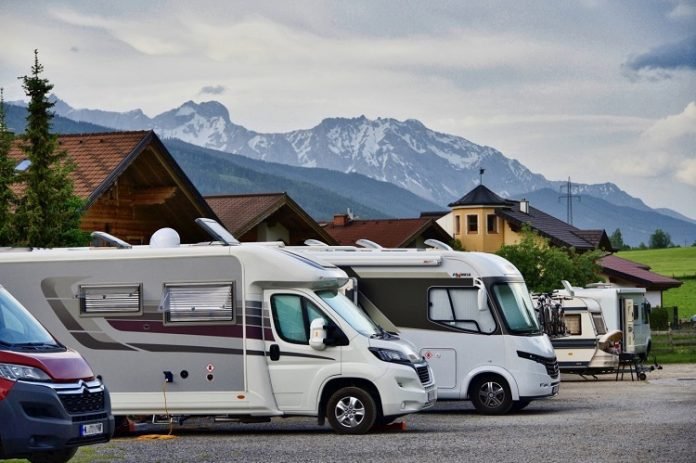 Last Updated on February 28, 2023 by admin
Did you know that over 11 million households in the US own a recreational vehicle (RV)? The demographic of the RV owner is changing. More millennials than ever are going RVing.
No longer is RV ownership limited to retirees or your weird Uncle Jim. 11% of households for those ages 35-54 own RVs. That exceeds the 9% rate for people 55% and older.
Have you ever considered the RV life? Are flexibility, mobility, and adventure calling your name? But, maybe you have concerns about RV ownership that are holding you back.
If you want to hit the open road but hesitations keep you from making your dream a reality, read this post to bust the most common myths about RV ownership.
Myth #1- It's Too Expensive
Yes, RVs are expensive. If you think of it as an investment, the price tag is worth it. There are ways to stretch your dollar when shopping in the RV industry.
Check Out a Wholesaler
There are many RV Wholesalers (RVW) that can save your money when making your RV purchase. RVWs make it easy to compare prices to ensure you're getting the best deal. They also offer a wide range of models to satisfy every budget.
Say Goodbye to Other Travel Costs
When going RVing, you can skip the travel fees that add up. No more do you have to stay in sketchy hotels, buy costly plane tickets, or rent a car.
Consider Full-time RV Living
If you live in your RV full-time, you cut out a huge expense: a mortgage on a house. The purchase of an RV can be parsed out into smaller monthly payments. With that payment schedule, your monthly expenses just shrunk.
Myth #2- You Cannot Work While Traveling by RV
More people than ever opt for the work-from-home lifestyle. RV ownership gives you the freedom to work and play simultaneously.
Take steps to ensure cell connectivity with these RV essentials and you'll be good to go. Boost your signal with an RV WiFi booster. Buy a data plan so you have a fallback if the connection is spotty.
Myth #3- RV Life is Roughing It
The word "camping" may evoke flashbacks of mosquitos and outhouses, but going RVing does not have to be a dirty and cold experience.
The best recreational vehicles come equipped with more amenities than ever. Depending on your model, you can enjoy spacious kitchens or bathrooms.
You don't even have to stay in a traditional RV park. There are many state and national parks that allow overnight stays. Imagine waking up to the sun rising over the Grand Canyon…worth it!
Make RV Ownership a Reality
Do not let these common myths stop you from reaching your dreams of RV ownership. With proper planning and a sense of adventure, the world is yours!
If you loved this post and want to learn more about travel, check out our blog today!