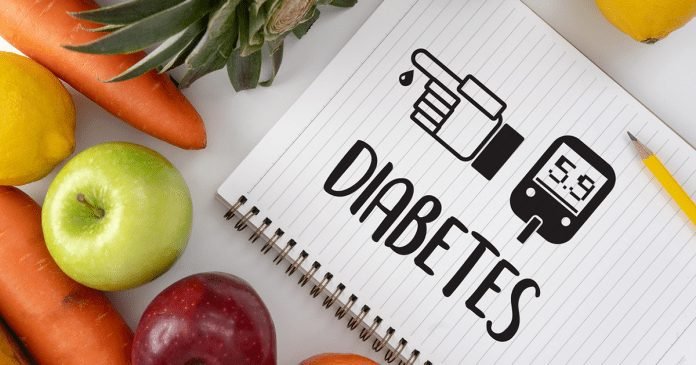 Last Updated on August 19, 2022 by
I will elucidate a few of my favorite tips on how to cope with diabetes through food. You're going to get a very nice comprehensive review of diet and diabetes. If you're diagnosed with diabetes and you feel like you already have a busy schedule trust me I understand DIABETIC
INGREDIENTS FOR BALANCED DIABETIC DIET
It's eminent for diabetic patients to follow the instructions labeled below
PROTIENS
Eating a balanced diet with high-quality proteins, healthy fats and fiber-rich carbs is beneficial as compared to the processed carbs. The "high-protein" diets in this study actually contained moderate amounts one should get around 25% of the calories from protein. People should make sure they get the prescribed amounts of vitamin D, either from food or a multivitamin.
CARBOHYDRATES
Carbohydrates play a vital role in DIABETIC DIET because it helps the patient in controlling the body weight. Your carbohydrate goal for the day is approximately forty to sixty percent of your total calories. Carbohydrates support activity. They give you energy so I want you to think of your carbohydrate base as your fuel for the day.
You might also be interested in reading about how to lose weight in 2 days.
PLATE METHOD FOR DIABETIC PATIENTS
This is the most basic method someone can apply to their diet plan. When it comes to a DIABETIC DIET. I don't use the word diet it's a meal plan it's an option there's the plate method the glycemic index and carb counting. The plate method is the simplest and the most effective one. The plate size is nine inches half of it is vegetables 25 is the carb and then 25 is a protein that makes the full plate then there's carb counting is about figuring out how many carbs are in each food. There's a glycemic index as well this one is a little bit challenging but for those who love cherries and Love grapes.
RECIPES DIABETIC PATIENT SHOULD TRY
Diabetic recipes for people with diabetes is just blessing and if you're looking for inspiration on what to make for breakfast, lunch or dinner then you're at the right place.
(1) HAM SERVED WITH EGGS
Ham with eggs sunny-side up or scrambled with avocado and tomato salad. This meal has very few carbs. It's super easy to make and it tastes amazing.
How to cook?
Fry the ham and eggs for about 5 to 7 minutes on medium heat and during this time you can make tomato and avocado salad. If you like to add some coriander lemon juice and a bit of salt which makes the salad even fresher. You might add a slice or two of toasted protein bread which makes the breakfast experience crunchier and even more delicious.
(2) GREEN CURRY CHICKEN AND VEGETABLE SOUP
This recipe has almost zero carbs and the carbs will mainly depend on what kind of vegetables you add in your soup.
How to cook?
It's so easy to make you just need green curry paste which you mix with coconut milk and then add your chicken your veggies some cracked garlic and chicken broth and cook for a few minutes at the end I usually add some fish sauce and lime juice to enhance the taste a little bit and this meal is a bit spicy which is great but if you want to spice it up, even more, you can add some red chilies.
(3) CHICKEN AND ZUCCHINI MEATBALLS
This one requires a little bit more time and skills but it's one of the most delicious DIABETIC RECIPES FOR PEOPLE WITH DIABETES.
How to cook?
we start by grating a couple of zucchini now we need to get rid of all the water in the zucchini and you can do that by seasoning zucchini with salt and let it stand for 10 minutes and then squeeze all the juice out in the meantime create medium-sized meatballs which I pop in the oven at 220 degrees Celsius or 430 degrees Fahrenheit for about half an hour by the way if you want some healthy carbs in your meatballs You can add some oats as well.