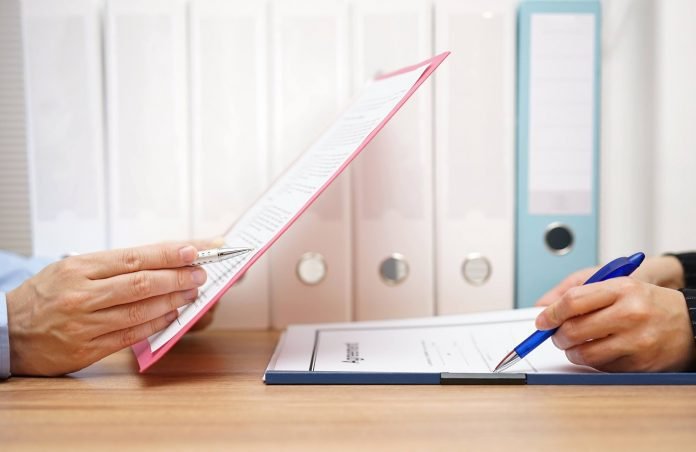 Last Updated on March 1, 2023 by
Proof of identity is an essential part of the verification process. Whenever a customer registers himself on any healthcare, education, and banking portal, he must submit his ID documents. Businesses verify the identity of a customer by performing documents checks. Verifying the customer's identity reduces the risk of identity fraud. Businesses that perform manual verification require more human resources and additional costs. It is a time taking, complex, and tedious process. Consequently, customers abandon the slow validation processes, which not only negatively affects the user experience but also reduces the trust among users and businesses lose customers.
To solve these major challenges, AI-based document verification solutions are advanced, robust, and more effective. Let's have a look at how digital document authentication prevents identity fraud.
How Digital Document Verification Prevents Identity Fraud?.
There are various types of document fraud, a different technique is required for identifying each type. The digital document validation solution uses three analytical measures to determine the legitimacy of the global document. These analytical measures include facial biometrics information, data integrity, and visual authenticity.
Integrity Of Data
Government-issued ID documents have different characteristics that include integrated algorithms and data fields in multiple locations. AI-based document authentication solution cross-checks all data features to ensure that they match.
Document Verification
The mechanism checks any sort of anomaly or sign of minor modification in the document. The features of tempered documents include different fonts, incorrect holograms, micro-prints, and differences in pixel quality.
Facial Biometrics
After checking the authenticity of the document, the software verifies that the user who has submitted the document is the real owner.
With these technologies, an AI-powered document verification solution is more effective and accurate than manual verification.
Benefits Of Digital Document Verification Service
Nowadays, we are quite familiar with the process of verifying documents and identity when we perform any transaction or open an account. The customers are required to submit their government-issued ID documents that include an ID card, passport, or driving license. Bank employees authenticate the information on the document and match the customer's face against the facial image on ID documents. This is a slow, time-taking and tedious procedure. It creates friction among customers as a result they abandon the onboarding process.
Digital document verification service enables financial organizations to verify their customer's ID documents remotely. It is an effective approach for validating whether an ID is valid or not during the digital onboarding process. This not only scales but also increases the accuracy of the ID verification checks. It protects businesses from fake documents while ensuring a better customer experience for users.
However, several businesses have a lack of expertise, resources, and technologies to perform digital document authentication. There are various types of global document fraud each requiring a different detection technique. It requires a huge cost and time to detect different types of fraud and eliminate them.
Read More: idshubs.com
Types Of Document Fraud
Fake documents are used for committing various crimes. These crimes include money laundering, corruption, human trafficking, and terrorism financing activities. Document fraud is executed by using various methods. There are four main types of fraudulent documents: false documents, tempered documents, and pseudo documents.
False ID Documents
These documents are neither modified nor reproduced. But, these are authentic documents issued by authorized government institutions. An authentic ID document turns out to be a false document when a third party uses it for malicious activities. For instance, a fraudster might be able to use a stolen passport to receive a bank loan on the behalf of the verified owner. Then they steal the money and escape leaving the bank and victim to deal with the losses.
Tempered ID Documents
Tempered documents are a combination of both pseudo and false ID documents. A genuine identity document such as a passport or ID card is obtained and then changed to display other information.
Pseudo ID Documents
This is the typical type of counterfeit ID documents. These documents are fake. They lack the characteristics of genuine documents that include missing holograms, stamps, and watermarks. It might look similar to official documents and it can easily trick the human eye.
It becomes a quite challenging task for businesses to detect multiple types of fraud without utilizing an advanced identity verification mechanism. There are several ways by which fraudsters can modify global documents. Multiple document types vary from country to country and have different security standards. With digital document verification, businesses can easily detect various instances of document fraud. While validating the authenticity of multiple document formats to check whether they are fraudulent or not.
Conclusion
Covid 19 has led a redefining turn for businesses to provide digital services. Businesses are required to comply with the global regulatory requirements to prevent the threats of identity fraud and financial crimes. To ensure maximum customer satisfaction, document verification service is the better choice for reducing labor and preventing identity fraud.
Read More: Document Verification – Advanced Approach Towards Identity Protection