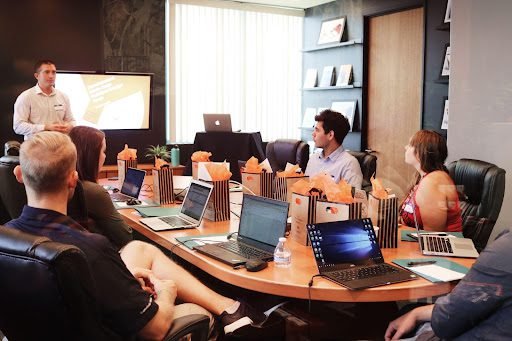 Last Updated on March 1, 2023 by asifa
Marketing Consulting Services – The Benefits
Businesses can sometimes hire SEO consulting services when they urgently need results in a short period of time.  
On a consultancy level, the commitment should be viewed as long-term as it's not the same as looking for a single marketing executive to give you some advice on the side.
If you haven't used marketing consultancy before, this article will list some of the critical features they offer when looking to find the right solution for your business, so let's get into it.
Third-party Advisory
Third-party intervention is what is needed for many companies to refresh their marketing approaches.
SEO consulting services are an external resource that can bring new direction and impetus to a marketing drive.
An experienced SEO agency will be able to demonstrate its research abilities and bring a new hypothesis to the table. As an external resource, it will have more time for thorough analysis.
Customisation
Marketing consulting services come in all shapes and sizes, which benefits a wide range of businesses, big and small.
While a typical medium size business already has an established brand with a proven marketing approach, a start-up company would be looking for someone to come in and build the brand and implement a strategy.
Flexibility is what a third party can offer. They will typically work with different-sized companies, which means they have experienced more campaigns across a broader demographic than your average in-house team delivering customisable solutions for everyone.
Marketing Budget Control
There are many price points and budget considerations when Return on Ad Spend (ROAS) and general ROI are concerned.
What you will find is hiring an SEO Company is more cost-effective. The primary benefit is they already have their third-party analytical and metric tools and a set analysis and tracking system.
Also, one of the overlooked benefits for the marketing side of a business is being a third party that can help bridge the gap between marketing and their requirements and the company's hierarchy or senior management.
They can present options, break down marketing strategies to increase traffic and conversions, and help clarify where the budget is being spent and why.
Marketing Consulting: A Problem-Solving Method
Source: Unsplash.com
As mentioned at the start of the article, typically, companies turn to SEO consulting services when they are in need or have a problem.
So the role of the third party is to come in objectively and conduct thorough background research to see where potential problems lie and current strategies that need changing.
Let's take a look at the most common areas that need a problem-solving method:
Underperforming Marketing:
A decline in leads and a website not helping conversion rates are companies' most common problems when conducting online marketing. So the initial assessment needs to be on new marketing tactics to generate interest and on-page SEO to tweak the website and turn visitors into serious leads.
Establishing a New Market:
The situation demands someone with expertise in targeting a new customer base. Understanding the demographic of the new target customer and knowing how to lay the foundation to get results quickly only comes with experience.
High Cost Per Acquisition:
This is a problem many marketing Directors lose sleep over. Campaign planning and the efficacy of your paid channels are two huge factors that determine ROI and an adequate marketing budget. When a business is already paying out for marketing across platforms such as Google ads or Facebook ads, you look for crystal precise auditing to determine their effectiveness and deliver a budget accordingly.
Social Media Marketing:
This is an area that many people tend to think is the most straightforward side of SEO and building brand awareness as everyone uses social media. There is a vast difference between posting things on private social media and how to use them as an effective business platform. Due to this, many social media platforms never get used to their full potential; this is where a third party can come in and restructure its efficiency.
Organic Traffic:
A word commonly used in SEO. Internet usage is at an all-time high, and therefore so is the competition; this is where marketing experience plays a big hand in making businesses profitable. Organic SEO has become a top priority in 2022, with organic traffic being the most sought-after for long-term results and brand awareness. A marketing agency's first drive will be to increase organic traffic.
Marketing Analytics:
Never before have analytics been so crucial to devising and revising SEO marketing. As we move into an age of data-driven marketing, the overriding concern is not just collecting the data. Having senior management in charge of metrics they don't fully understand will lead to mismanaged campaigns. An SEO agency can draw a line through the data and relate it to the business language everyone can understand.
SUMMARY
SEO consulting services play a significant role in setting up a company's business model. An SEO agency will provide a direction and drive marketing efficiency through a strategic approach a business owner or marketing director would not have seen and therefore is an invaluable resource to businesses looking to compete in this digital evolution.
Read More: How Digital Consult Agency Measure Marketing Metrics And How It Affects Future?