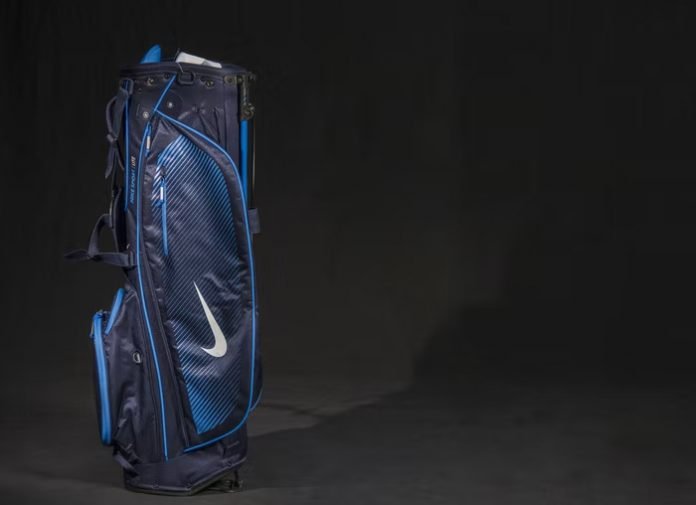 Last Updated on November 24, 2022 by
Are you preparing to take your love of golf from simply watching to actually taking part? Good for you! This means you should be making a shortlist of all the essential items you'll need to put in your golf bag.
Before you set out for a round or two at the Mandurah Golf Club or other courses near your home, it's important to get your gear as organised as possible. Having the necessities on hand improves your game! If you're not entirely sure about everything you should be putting in your bag, then this article is for you!
Separating the Essentials from the Nice-to-haves
Playing golf is about a lot more than a bag, a few balls and a bunch of clubs. The more organised you are, the more enjoyable your new hobby will be. Let's dive right into the essentials.
1. The Bag
While this might sound like a no-brainer, the question has been asked, "Do I really need a bag?" Quite simply, many clubs won't allow you on the course if you don't have your own bag with your own clubs. Sharing with your buddy isn't an option.
Invest in a durable quality bag with adequate space for everything you need. A good idea is to opt for a beginner kit that includes the clubs and bag.
2. Golf Trolley
A golf trolley isn't an absolute must, but it will make the game more convenient. Carrying a bag of golf clubs across the entire course can be exhausting. If you're going to use a trolley, be sure to secure the straps correctly to prevent your clubs from getting damaged.
3. New Balls
It's essential to have a few new balls in your bag. The last thing you want to be is the guy who runs out of balls. Of course, you can't take too many either.
Spend some time on the range to improve your skill level so you know you won't lose too many by hitting them too far off course. You should only take a few extras, or your bag will be too heavy. Add a sharpie to your bag to mark your balls if you and your partner have the same type.
4. Tees
Running out of tees is as embarrassing as running out of balls. Some avid golfers recommend having a big handful in your bag. Have a mix of plastic and wooden tees. While some people prefer the wooden ones, plastic ones don't break as easily.
5. Gloves
You might not want to wear gloves to hold your club, but, you should know that your club grip can become uncomfortable after a while. Wearing gloves will give you more grip on your club, especially on hot, sweaty days.
6. Wire Golf Brush & Towel
Chances are you won't be having a caddy in your first few months of getting into the game. That means you'll be the one responsible for keeping your clubs and balls game-ready. Use the brush to scrub off the dirt and grass that builds up on your equipment.
7. Umbrella
Depending on where you live, you might want to add a light umbrella to your bag. It's never a good idea to play in the rain as your golf clubs can act as lighting conductors. Additionally, your golf ball performs differently in the rain. Use the umbrella to keep you dry as you and your golf bag head back to the clubhouse. Some golfers use umbrellas to block out the sun as they walk between holes.
8. Socks
Extra socks aren't a must and may not even feature on your list. But, a hot day in the sun could cause excessive sweating in your swanky new shoes and it could be quite annoying. A dry pair might come in handy.
9. Hat
Spending three hours on the course with the hot Australian sun radiating down on your face and neck will make you happy you opted to pack a hat. Invest in a light coloured lightweight hat that also provides some shade to the back of your neck.
10. A Few Odds & Ends
The point is never to overload your bag. After all, you're not going camping. But there are a few loose items you might not have thought about adding to the list. Some of these include:
Sunscreen & lip balm: Both are necessary to combat the harmful Aussie sun
Energy bars: A day in the sun could cause a drop in your sugar levels
Sanitiser or hand cleaner: To keep sweaty hands clean and dry
Pencils: Always helpful to keep score on your scorecard
Business cards: This is only necessary if you're golfing as a form of networking
Band-aids: Great for covering the occasional cut or abrasion.
Adhesive tape: If you want to tape your fingers like Tiger Woods, then you'll need a small roll of adhesive tape. FYI, Tiger uses tape for added grip!
Final Thought
As your game progresses you'll get hints and tips from other players as to what additions will make your game easier and more comfortable. Speak to the guys at your club's pro shop and they'll also give you some ideas of popular items that could be helpful. You might be brand new to golf, but with a well-stocked bag, you'll at least look as though you've been at it for a while!
Read More: 5 Incredible Benefits of Social Media For Any Business