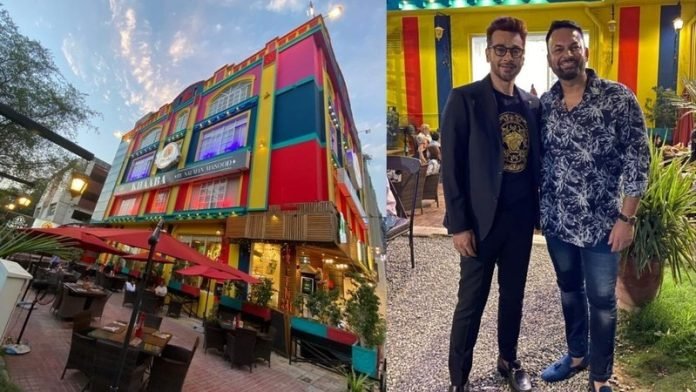 Last Updated on July 2, 2023 by
The restaurant business is continually changing. The industry's transformation has accelerated since it entered the digital age. New client demands necessitate new ideas to assist restaurant owners in meeting them. Smart business owners are embracing these solutions to satisfy expanding demand in order to keep up with the competition. Here are some ways that technology can aid your restaurant's operations Click Here:
Restaurant Technology To Invest In
Industrial PC
In your business, the computer you use is crucial. You should choose an industrial PC over a commercial PC to meet the demands of your industry and the rigors of your surroundings. This will ensure optimal performance and the ability to scale as your business grows.
Capacitive touchscreen
The future is touchscreen technology, but not all touchscreens are created equal. Capacitive touchscreen technology is more durable while also being more responsive. The display has a better contrast, which makes icons easier to see, and it has a higher sensitivity, so it responds to touch practically instantaneously.
Tablets
Tablet POS provides mobility that stationary terminals lack, which can help increase table turns and improve customer satisfaction. Consumer-grade tablets, on the other hand, aren't designed to handle a high-volume setting like a restaurant. You'll want to invest in a sturdy tablet that's designed specifically for your needs.
Peripherals
You may require a variety of peripherals depending on your operation. Barcode scanners, displays, PIN pads, and other add-ons are examples.
How A Restaurant POS System Streamlines Operations And Reduces Costs
From sales to labour to inventory, restaurant POS is meant to help you operate a better business. A restaurant POS system can help you streamline your operations and increase your profits in a variety of ways.
Optimizes labor
You can ensure that you have the correct amount of employees on hand for your operations by using a reliable restaurant POS system. It makes forecasting labor needs, creating schedules, and monitoring staff performance a breeze. This saves money by ensuring that you always have enough people to meet demand without becoming overstuffed.
If you have many locations, you can use data from your POS to see how each site with similar metrics compares to each other, allowing you to make any required modifications and save money on overstaffing.
Manages inventory
Mismanagement of inventory can easily eat up a significant portion of your income. Restaurant POS helps you avoid this by assisting you in identifying sources of food waste, forecasting your inventory needs, and generating low-stock alarms so you can replenish stock before you run out. You can also avoid over-ordering so that your ingredients don't go bad before you can use them.
Restaurant Business POS software
When determining which software to use for your restaurant POS, there are a few things you should ask yourself to help you choose the best option.
What are your must-have software features?
Do you have a requirement for an online ordering system? What about freedom of movement? Are you seeking for a point-of-sale system that can grow with you? Perhaps you want one that allows you to access critical information and keep track of your business while you're on the go. The first step in selecting the best solutions for your company is to identify your needs.
Which restaurant POS software is being used by your competitors?
Your competitors can provide insight on where your tech infrastructure stands and what solutions you need to invest in to stay ahead of the competition. Examine how they operate their company and whether they are succeeding in areas where you may be failing. If that's the case, it's possible that their technology is more sophisticated than yours.
Read More: Choosing the Right Materials for Your Retail Display
Apart from that, if you are interested to know about What is a Point of Sale System then visit our Technology category.