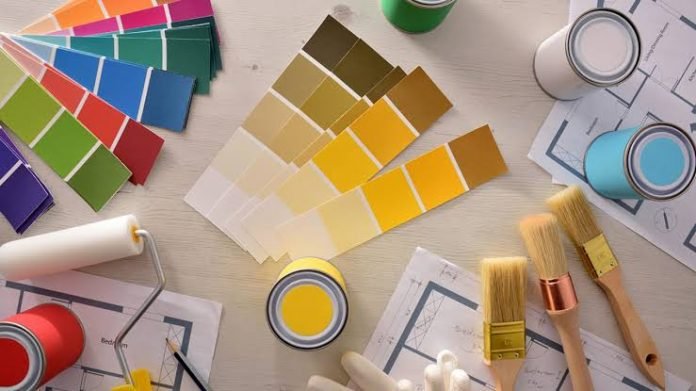 Last Updated on December 15, 2021 by binkhalid
Painting the house's walls is an excellent way to renew and bring life to the environment without changing the furniture or decorative objects. In addition, it is a task that can be performed by the whole family, with lots of fun and without the need to hire a specialist.
Steps When Choosing A Paint
Want to know where to start making your home full of color? Connect with the tips that we have separated for you! 😉
When it comes to colors, there is no right or wrong. Our house needs to be a welcoming space, where we can enjoy every moment of well-deserved rest. Much more than that, it also reflects a lot of who we are, what our personality is, and what we like. So, when thinking about the colors you want to give to each room, think about yourself! These are some steps by Oahu Pro Painters exterior services that can help you when choosing:
What are your favorite colors? What colors do you associate with good and happy memories?
After choosing a few color options, look at the furniture and objects you already have in the room, wondering which one everything you already own would go with.
Look for referrals! Whether on social networks or google images, look for rooms that have the color you want and get inspired.
Types Of Ink
There are four main types of ink. Find out which one best suit the reality of your environment to choose the ideal one:
Latex paint: has a matte finish and is suitable for indoor and dry areas. It doesn't have much resistance to the sun, water, or the large flow of people. Cleaning the room painted with latex paint should be done with a damp cloth;
Acrylic paint: has a matte, semi-gloss, or satin finish and is indicated for exteriors or interiors that need more resistant paint. It is waterproof, which makes it possible to use it in kitchens or washrooms. The area painted with acrylic paint can be washed without compromising its appearance.
Synthetic enamel: it has a matte finish but is mainly used in the satin version. Its application forms a film over the area and is recommended for painting wood or iron. If used on walls, it can form super unwanted bubbles;
Oil paint: it has a matte or glossy finish, and its oily base helps to waterproof the surface where it is applied. It is highly durable and applicable on walls, wood, or iron.
Materials Used To Paint Your House
We list here what materials you need to have -besides the ideal paint- to paint your house!
Brush to get even the most minor details;
Roller to paint a larger area, dedicating less time;
Tray to catch the right amount of ink and avoid waste;
Tape to protect baseboards and ceiling.
Conditions To Paint The Room
We know that the anxiety to paint everything is excellent, but first, it is necessary to analyze some conditions:
The state of the wall: make sure the wall is uniform and free of holes. If not, the spackle is essential to make it uniform and result in an even prettier wall;
Air temperature and humidity: pay attention to the weather forecast and avoid painting on very humid days, as drying will take much longer. "The hotter the day, the better to paint!" NOT! Too hot days can make painting difficult and stain the wall. Use the air humidity as a parameter: the day is perfect for painting between 10% and 14%!
Cleaning: the wall must be clean to receive the paint. Therefore, use a dry cloth to remove dust, water, and soap if they are dirty and, in case of mold, use bleach as your ally;
Floor and furniture protection: the painting is only on the wall, right?! Don't forget to protect the floor with cardboard or newspaper, remove the protection from sockets and switches, and use a sheet you no longer use to cover nearby furniture. You can never be too careful;
Painting motion tips: After that, start painting the corners with the brush and then use the "N" motion roller to paint the rest of the wall. Usually, two coats of paint by Oahu Pro Painters exterior services are enough to ensure a beautiful fence!