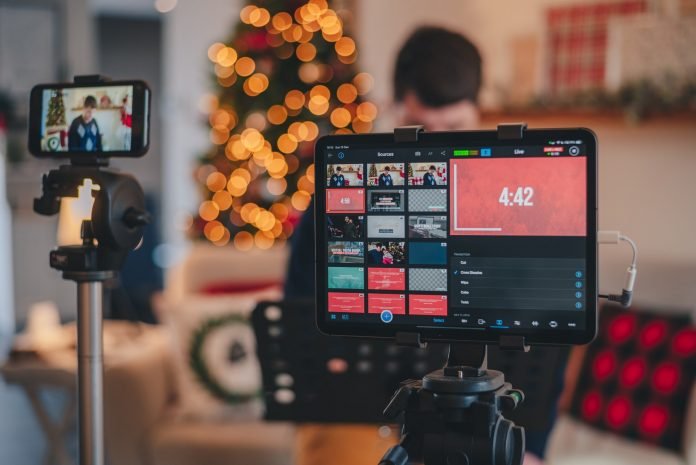 Last Updated on April 13, 2023 by asifa
The COVID-19 pandemic hasn't finished yet and reaching out to people is still difficult for most of us. Considering the current situation, we have to rely upon social media. Apart from writing posts, many people like the concept of live streaming. On the internet, you can find the best microphones for streaming sd vs hd and enjoy them. Besides, interviews, marriages, and religious services can also be live-streamed. Want to make your own Sound Quality live stream? If so, then first understand the following facts.
Get Great Sound Quality in the Live Stream:
Good sound quality is probably the most vital aspect you must consider for your live stream. Bear in mind, if the sound quality is bad, viewers will not take an interest to watch your content. Hence, thoroughly check out the following steps to get the best sound.
● Use Audio Encoding Software
The foremost thing that you should keep in mind is to use the right encoding software for the live stream. You can stream your video or audio on different popular platforms, including YouTube, Twitch, and Facebook. However, every site supports unique file formats and that's where you need audio encoding software. Bear in mind, encoding software converts your video and audio to a format supported by a specific platform.
● Use a Good Microphone
There are lots of microphones available on the market and choosing the best one will not be an easy task. Hence, first, research a little bit and then select the best microphone for your use.
● Properly Positioning the Microphone
Keep in mind, your microphone's position will affect the sound received by the audience. Hence, position your microphone correctly. The best way to position the mic is to bring it closer near your mouth and directly point to your mouth.
● Remove Background Noises and Echoes
This is another vital thing that you must keep in mind during a live stream. While recording a video or audio, be sure that there are no echoes and background noises. The background sound and echoes tremendously affect the sound even if you use the best microphone. In short, if you want to get the best quality sound you can't neglect these problems. Hence, make the necessary arrangements to get rid of the problem.
● Test before Streaming
Before you start recording, be sure that you cross-check the sound quality and make the necessary changes.
Microphones you can use for Live Streaming :
As said earlier, when it comes to the living stream, your microphone will be the X-factor. Hence, you must pick up the best microphone for recording. Following are some of the best-recommended microphones that you can rely upon.
● Shure SM7B
Are you looking for a perfect microphone? Then you should get a Shure SM7B microphone. For a long time, this microphone has been known as one of the best microphones for vocals sd v
s hd. For streaming concerts and podcasts, Shure SM7B will be the best choice. The most significant thing about this microphone is that it's inexpensive so that anybody can easily avail it.
● HyperX SoloCast
Searching for a microphone with good performance at an affordable rate? Then, HyperX SoloCast will absolutely fit your requirements. You can easily move this microphone from one place to another and the setup process is very easy. Apart from this, it has cardioid polar patterns that work amazingly with the recording vocals. On top of this, it consists of high-frequency response. Moreover, if you have a tight budget, we advise you to buy this microphone and get everything in hand.
● Razer Seiren X
The Razer Seiren X microphone has a very compact design and it is highly portable. You can easily pack it within your bag and carry it from one place to another for recording. Apart from this, this type of microphone is designed with many modern features. If you use this microphone for recording, you will record crystal clear sound. On top of this, it has a super-polaroid pattern, an ideal choice for vocals. Also, the single button will allow you to control the volume level. Apart from this, for safety, there's an in-built shock mount that provides an additional layer of safety. Hence, if you are ready to spend a decent amount of money, the Razer Seiren X microphone will be your best bet.
Conclusion
As discussed earlier, due to the coronavirus, reaching out to our loved ones isn't easy. Hence, you can use live streaming. We believe, if you thoroughly follow this guide, you will get an amazing experience during live streaming.
Apart from that if you want to know about LucidSound LS31 Wireless then please visit our Entertainment category.
Frequently Asked Questions
● How to get good sound on the live stream?
Choose a good mic and connect it
Buy a quality gear
Thoroughly check the noise sources and acoustics
Separately mix the broadcast
Compress
Finally, monitor the streaming feed
● How to get the best quality stream live?
Buy necessary Live Streaming tools
Optimize the Live Encoder Setting
Use a Professional online video platform
Select a strong CDN
Make sure you have a good internet connection
Transcoding as well as Multi-Bitrate Streaming