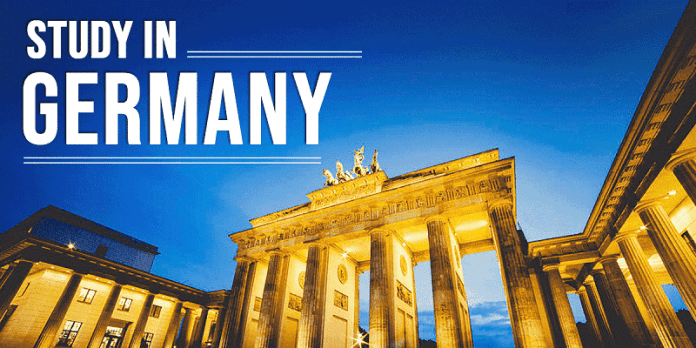 Last Updated on November 25, 2022 by Tayyaba Khan
Germany is known as the Land of Ideas. With the kind of innovative technology that we have seen originating from Germany, it surely seems to be worthy of that title. Be it in the field of mechanical components, electronics, automobile or medicine, Germany scores exceedingly well in all these fields. Therefore, the expert staff at Rudraksh Immigration Mohali has advised and successfully sent hundreds of students to Germany who wanted to pursue higher education abroad.
Having the experience of over 27 years in the field of immigration of students and workers, Rudraksh Immigration in Mohali are experts in the visa application procedure and requirements to migrate to Germany. Also, once you are there, Rudraksh Group will guide you to get a suitable part time job opportunity while studying. Thereafter, they will also suggest ways to maximize your chances to get the fulltime job of your dreams. As explained by the professional at Rudraksh Group, following are the key steps to getting your German visa.
Applications in Universities
Depending on what your aptitude tells you to study, along with your current graduation degree, Rudraksh Group will help you filter the course which will not only suit your qualification and field of studies, but also maximize career prospects at the end of your education. Remember to start thinking in terms of job market situation from the very beginning of your course. If any particular university is famous for a particular course, Rudraksh Group will suggest you take it so that it becomes relatively easy to get a job after finishing your course.
Visa Process
Once you've received an acceptance letter from a German university, you can start with your visa process on that basis. This is the most crucial aspect because it is very much possible that your visa gets rejected if you have made any mistake in the procedure. The procedure involves a ton of documents, application forms, financial security and a lot of other things related to your personality.
It is absolutely imperative to hire a consultancy to help you guide through this phase because they have done this process a thousand times and they know where things generally go wrong. They will help you avoid any such situation which might potentially lead to your visa getting rejected.
German Language
If you wish to pursue education or work opportunities in Germany, it is of utmost importance to learn the German language. Rudraksh Immigration Mohali supports you to fix that as well. Generally, application to the universities and visa process can take up to 4 months or even more in some cases. In the meantime, one can easily enrol himself/herself in a German language course available at many institutes around Chandigarh, including the official Goethe Insitute. Once can easily learn up to 2 or 3 levels of the language in 4 months and that will help you in your day-to-day living immensely because Germany requires you to learn the language before coming there even if your course is in English. This also hold some value to strengthen your profile for visa application.
Apart from this if you are interested to know about Supply Chain Education to Land then visit our education category.