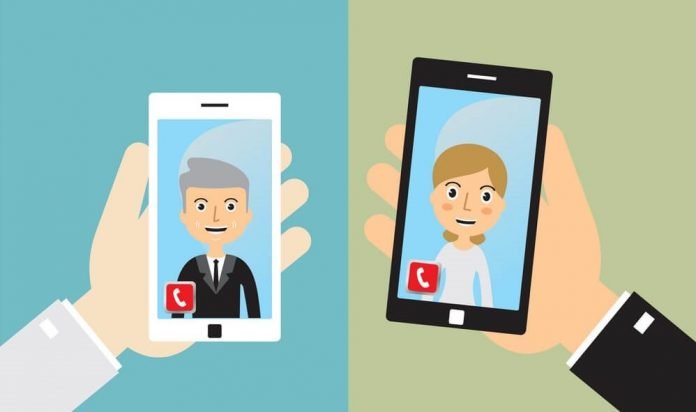 Last Updated on February 18, 2023 by admin
Social media is brought a revolution in the entire world connecting any random person out there. Geographically the world is still a giant ball full of life. But when it comes to the online versions, it seems to be just a small place where every person is communicating with each other as if we know everything about each other, all thanks to social media.
But now another big change came. It is the new advent of video chatting social media platforms. Because of this we can make new friends, meet new people and increase our network. So let's have a quick glance at the top social media video chatting platforms that help serve our purpose of networking.
They are
● Tiny Chat
● Chatrandom
● Omegle
● HOLLA
● Badoo
● Chat Avenue
● Lovoo
● Chatroulette
● Ome tv
When it comes to compatibility, all the above are website compatible. Talking about compatibility with android, only TinyChat, Chatrandom, Ome-i, Badoo, Ome tv, Lovoo, Random-meet, and ICQ Chat are only to be considered. In the case of iOS except for Omegle, ChatAvenue, Just Chat, Chatki, Chatroulette, and FaceFlow, the rest are all compatible.
So now let's discuss them in a bit of detail:
1.Tiny Chat:
It is new in this field but has amazing features to offer. It' highlight features are exchanging messages and video and audio calls, single-time multiple chats, no registration is required to use it.
2.Chatrandom:
To use this the user has to be 18+ years of age.Its highlight features are: It is quite user-friendly, can chat in both voice and video mode, can choose with anyone based on selections from country and gender.
3.Omegle:
It is an old player which needs no introduction to its high-quality performance.  Points to be highlighted are it gives proper consideration towards user security.
Read More: Discover the Best Omegle Alternatives
It performs well on all website, android, and iOS platforms. It takes special care about its users' security and privacy. Consider the website as a Omegle tv alternative website.
5.HOLLA:
It is similar to the above sites but it allows the user to have a video chat anonymously. It is also free to use.
6.Badoo:
The special feature of this website is that it can be used in offline mode also, completely free of cost, and also provides more features with a subscription offer.
7.Chatous:
It has some special features like joining any video chat site on your own wish, it allows the users to delete obscene comments and can also be used to share images and videos while video chat.
8.Chat Avenue:
It offers extensive types of chat rooms like for college, adult, kid, mobile, etc. There is no need to register and is compatible with all devices.
9. Lovoo:
This site is great for finding dating partners. It is user-friendly and helps to filter out your searches.
10.Ome-i:
It is the best platform in the UK and provides all the same above-mentioned features.
11.Random-talk,
Chatroulette, ICQ CHAT, all are the same providing the same features but takes care of the user's privacy.
So now, you can use any one of the above and enjoy their limitless features.
Read Also: How can a chatbot help boost your business?