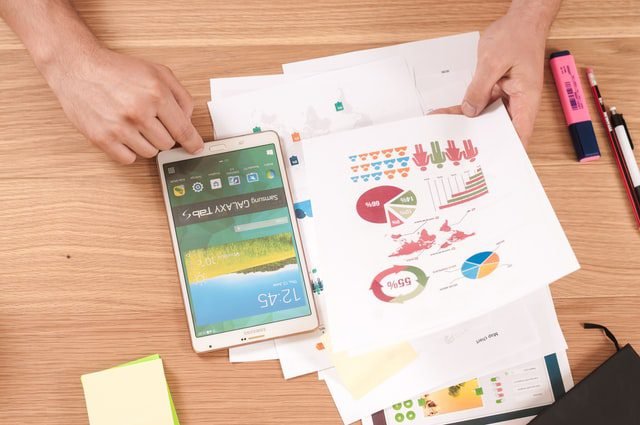 Last Updated on March 9, 2023 by
If you are excited about data science, you are already in the right frame of mind to build a career in this industry. For the most part, especially when you begin with data science, the rigor of working in diverse fields can be quite overwhelming and complex. You will come across a lot of different roles and functions in the teams that are hired to perform certain projects. While specialized industries have their own demands and talent sets required to be fulfilled by candidates working in product design and software testing teams, in client-facing roles like Marketing and Sales, the demands from candidates are rather exciting. 
If you are planning to join data science online courses post your graduation, this is the best time to do it. In this article, we have identified the most exciting aspect of working in data science as it applies to Marketing and Sales jobs – also referred to as "the shiny side of business functions."
Machine Learning Engineer in Marketing and Sales Performance Management Dashboard Development
Marketing and Sales Performance Management, also referred to as MSPM, is a highly specialized activity that works solely on the principles of data analysis and predictive intelligence. The sole purpose of using Data Science for MSPM is to grow and retain the customer base and keep the sales cycle running in a perpetual manner. It would be impossible to report the effectiveness of MSPM and forecasting trends without a dashboard. A machine learning engineer is hired to bring data and analyze it intelligently to create intuitive and interactive data visualization. The data visualization benefits the sales and marketing teams in developing products-driven sales strategies based on inputs provided by the machine learning engineers.
Content development using AI
Content development is a very important for marketing and sales activities. To sustain marketing efforts, Marketing teams rely on AI based text analytics and recommendation engines to develop, share and analyze the performance of content. The extension of content development using AI tools allows sales teams allow to design account based marketing and intent data based sales enablement resources. These prove useful in the training and development of account reps and sales development managers in the course of digital marketing. Due to the expanding role of digital marketing and sales functions in the organization, content developers are pursuing data science online courses to utilize AI wherever data analysis is possible for better outcomes.
Read More: Significance of Traffic Signs and lights
Chatbots and virtual assistants (intelligent automation)
In the digital marketing and sales teams, chatbot automation can entice customers to try out new ways of conversations with marketing and sales, who were traditionally considered as a tad too much "on the face." 90% of the customers still prefer to talk with humans, but would like to have this conversation in their own space, without having to lose their privacy and space to face to face chats.
Marketing and sales teams often get overwhelmed by the queries and complaints of their customers. 97% of the customer support teams assisting sales efforts acknowledge that the queries they receive on call and via email are similar in nature, more or less which can be handled by machine learning algorithms if trained for specific scenarios. Chatbots and virtual intelligent assistants are useful in bringing intelligent automation to Marketing and Sales focused data science activities. These can be used in functions associated with:
Email marketing and sales
Online form generation and contact us replies
Chatbot messaging for home page introductions
Chatbot based phone call conversations
Cold call management and sales effectiveness
Machine learning based voice and chat support for advanced sales and post sales
In Marketing and Sales, advanced data science and analysis are now used to design customer experience management and shopper's journey mapping across e-commerce, TV advertising, and product recommendation sites.
Business leaders who drive the marketing and sales strategies rely on a team of business analysts and data scientists who bring out the hidden insights using data — an activity that was previously happening in silos and results of which reached the decision-makers ages after the numbers were crunched. All that has changed with the data science teams becoming more agile and reliable, largely thanks to the tools that they use to crunch these big numbers for marketing and sales, and then, attributing the success to team members who come from the best data science online course in India proving their mettle and steel in the data science and analysis industry.