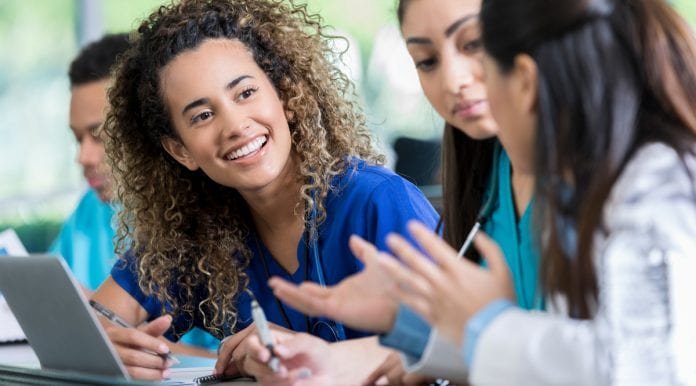 Last Updated on August 5, 2022 by
While the whole world faces an economic crisis as a direct effect of the COVID-19 pandemic, Australia has retained its high employment rate because of its vast natural resources. Moreover, with an increasing rate of career opportunities, more people are now migrating to Australia.
According to some internationally famous ranking organisations, Australia has become one of the most popular study destinations, and five Australian universities have been frequently ranked among several global university rankings.
To study in Australia, you will need the Australian Student Visa Subclass 500 It will allow you to learn for up to five years and work alongside you to support yourself and your family members, if any.
What Do You Need For The Student Visa 500?
To get it, you should meet the following student visa 500 Eligibility criteria
You should get the Confirmation of Enrolment or CoE from the university. It will serve as evidence that the university has accepted you.
You should have the mandatory student health cover, which is the Overseas Student Health Cover in this case.
If you have been working in your home country, you should provide a working reference letter.
You need to provide the previous academic records.
Meeting the health and character requirements is important.
You should also have definite proof that you have enough funds to support your living in Australia.
You should go through the Student Visa 500 checklist to see exactly which documents you will have to submit. In addition to the records in line with the eligibility requirements, you should provide identity proofs that should include several copies of birth certificate, family resident registration book, and bio-data pages of your passport, photographs, the completed application form, and the Genuine Temporary Entrant documents. The latter documents should include a curriculum vitae and a study plan.
What Will Be The Cost Of Your Study In Australia?
Tuition fees will vary according to the level of degree you will be pursuing. For example, if you want to study for a Bachelor degree, you have to bear a cost in the range of AUD 15000 to AUD 33000 in an Australian university. The same for a Masters will be around AUD 20000 to AUD 37000, and for a Doctorate will be around AUD 14000 to AUD 37000. In addition to this study costs, the living cost may be around AUD 150 per week to AUD 22000 per year. So, it will be better to prove that you have at least AUD 20290 at the time of the application.
What Will Be The Salaries For Some Of The Most Popular Fields Of Study?
Australia is one of the most favourite study destinations and one of the countries with the highest average income. Most international students choose to study in the Business and Management, Scientific, and Engineering fields because of higher job prospects, attractive salaries and a higher percentage of Return on Investment (ROI). Therefore, the average yearly salary scales are given for some of the most popular study areas.

Human Resource: AUD 51000 to 90000
Business Manager: AUD 65000
Engineering: AUD 60100
Professional, Scientific, and Technical Services: AUD 92482
Humanities and Social Sciences: AUD 50000
Health Care and Social Assistance: AUD 84183
What Are The Eligibility Criteria For An International Student To Work In Australia?
As an international student, if you want to work in the desired sector, alongside your studies, to support your living costs, you have to fulfil the following eligibility criteria.
You should have the Australian visa subclass 500 with valid permission to work.
You should be admitted to a full-time course.
You have to prove that you will be working to support your study expenses at the university.
You can work if working in an industry is one of your course requirements or a part of your course completion and assessment.
How Will This Visa Benefit You In Your Professional Career?
Many industries in Australia offer immense flexibility in working hours for international students. These industries include retail, hospitality, social services, tutoring. So, while studying with this Student visa adelaide, you can easily work in a departmental store or shopping, in any restaurant or café or as a food delivery person, as an aged care or child care worker. In addition, you can also work seasonally in the farming or fruit-picking sector. However, finding a job may not be easy. MAA can help you by assigning you a visa consultant from Adelaide.
There are some points you should remember. First, as per the visa rules, you can work for a maximum of 20 hours a week and unlimited hours during holiday breaks. Thus, you will get a taste of the Australian professional environment before you get a full-time job. It will, thus, help you to gather enough knowledge and experience. Also, a student should be paid a minimum wage in exchange for work. Therefore, the visa will guarantee a certain amount of money for whatever job you will do.
Furthermore, while working, you will get support from government organisations and also private associations. Last but not least, your employer should provide you with the Workers' Compensation that will cover the medical expenses if you fall sick or get injured while working. In a word, there will be a lot of benefits of working with this subclass 500 student visa.
And, there is another reason why you should study in Australia with a visa. For international graduates in Australia, yearly salaries are also pretty high in the leading industries. Healthcare & Medical, ICT, Accountancy, Banking & Finance, Legal Industry, Consultancy firms are a few examples where you can earn huge. Some of them even offer over AUD 100000.
Things You Should Remember
The student visa 500 processing time varies depending on the sector you are choosing to study. For example, for foreign affairs students, the visa may get processed within 29 days, but it may take about 4 months for the other general courses.
You may get in touch with Migration Agent Adelaide for the visa application, who can help you contact a registered immigration agent from Adelaide.
Read More: Enhance Your Career With Australian Graduate Visa 485