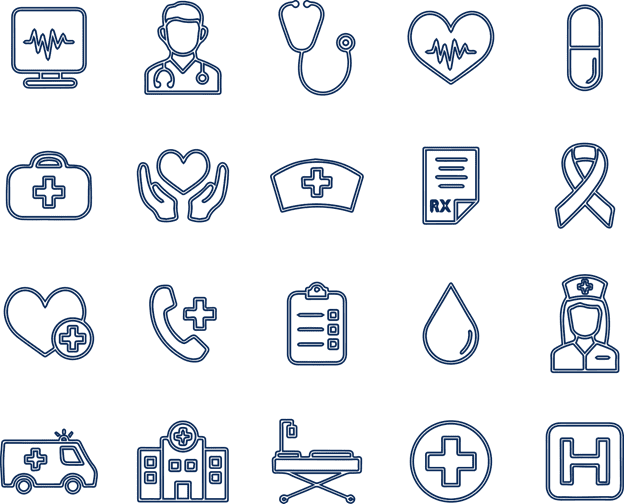 Last Updated on November 10, 2023 by Asfa Rasheed
Nurses are medical practitioners involved in the process of looking after patients. They reliably worked around the clock to ensure patients were cared for. While they are looking after patients, it's not uncommon for nurses to neglect their health. The daunting and high-pressure atmosphere of a hospital is enough to push nurses away from healthy habits. However, this shouldn't be the case. Nurses need proper care and management if they wish to work correctly at their job. If a nurse continues to indulge their unhealthy habits, they may eventually collapse. Exhaustion and burned-out workers are unsafe in the healthcare sector since they may endanger the lives of patients. Here are some habits nurses can practice to ensure they stay active on the job:
Try getting enough sleep
Nurses should try developing a proper sleep schedule for themselves. Apart from their pager or cell phone programmed for emergencies, no other device should lie around when they get home from work. It would help if you allowed yourself enough sleep and even got naps in between your shifts. If you have children ensure your babysitter shows up when you're about to get some rest or your partner takes over parenting duties. So the next time you go to work, you will feel refreshed and energized enough to get the job done.
Go to school online
As a nurse, continuous education is almost mandatory to enhance your practice. The best way to continue your education is to opt for a masters in nursing online and create a flexible learning schedule around work duties. Traditional schools are both time-consuming and unsuitable for your routine.  On the other hand, online education is self-paced. You get to set your schedule. You get to set your learning hours and study when it is feasible for you. So if you wish to polish your career further, consider distance learning opportunities.
Meal prep
Meal prep should be a part of your plan. You may not have enough time to cook every day. So do meal preps for yourself. You can fix lunch boxes for yourself every week. So when you get home from work or need a quick meal between shifts, you can eat right away. It is better to make your meals to ensure they are nutritious and not only empty calories. Medical practitioners go for convenient food choices. These are primarily fast food options. While they are okay sometimes, in the long run, it would hurt your health. You want leafy greens, fruits, and even grilled meat as part of your meal plan. So don't bail on eating and drinking correctly. Proper meals will leave you energetic. You will feel refreshed enough to work and do your work perfectly. If you skip meals, you may feel dizzy and even perform poorly at work.
Try exercise and stretching techniques
Nurses should work on their stamina. You are on your feet most of the day, and that takes a toll on your muscles. Your feet will ache, you may experience leg and back pain. You may even get hit with a wave of headaches. In such cases, you need to work on yourself to ensure your health is top-notch. When you exercise, you build up your lung capacity. You can run around more without getting winded. Your blood vessels also benefit significantly from exercising. Stretching adjusts your muscles and relieves tension. You may feel lighter on your feet, and you're able to work longer hours. Many apps can help you learn techniques. If you know these techniques, you'll work properly and prevent your muscles from getting overworked.
Hydrate yourself
Nurses need to stay hydrated while they're working. So it would help if you carried a water bottle with you while you were working. Avoid drinking caffeine at work. You may allow yourself one coffee a day but not more than that. You should drink as water much as possible and if you want to switch up with your beverage, try green tea. Please don't drink alcohol while you're working and even when it's the weekend, try drinking when you get the next day off. Alcohol can not only make you dehydrated, but you also can't turn up to work with a hangover. So avoid excess consumption and stick to healthy choices such as smoothies, fresh juices, and green tea.
Take a stress break
It would help if you found ways to relieve stress. Go on a vacation or take a day or two off when you need it. Stress can accumulate in your body and make you react in different ways. For some, stress means they may get sleepy at work. For others, it can make them anxious and even push them into panic mode. You can't afford to get stressed. If you carry too much mental stress, consider going for counseling or even therapy. You can establish a support system for yourself at work in the form of your peers. They will help you cope with the increasing stress and anxiety healthily.
Spend time with your family
It will help if you spend some time with friends and family. It can get exhausting when you read the same schedule over and over with no breaks in between. Family can help you relax. You will feel more energized after having a rejuvenated conversation with someone close to you. You may also go back to work in higher spirits.
Wrap up
Nurses need healthy habits to help them through their work. It would help if you ate adequately, drank adequately, and even rested as much as possible. You also need to exercise more and stretch to relax your muscles as you work through the day. Finally, find ways to get rid of stress by ensuring you have coping mechanisms in place for you. Don't forget to find ways to spend time with friends and family at the end of the day. You'll feel better and more rejuvenated as you turn up to work.
Read more: Newborn and Baby Safety at the Best Baby Photography Studio: