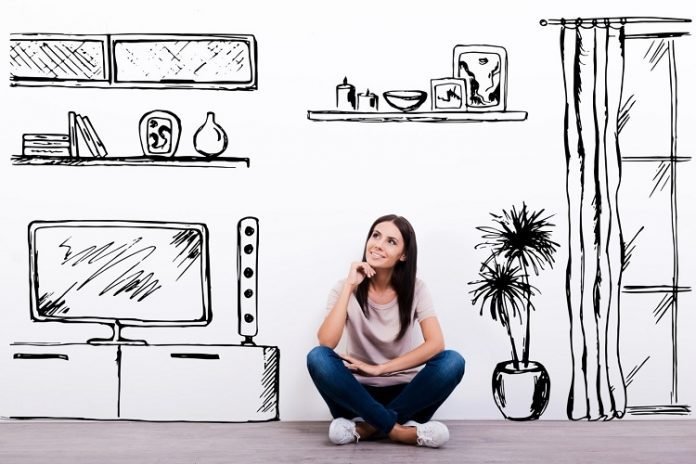 Last Updated on June 19, 2023 by
Did you know many people are buying homes this year? Homeowners tend to work on a home makeover before selling in the new year. If you want to learn about top design trends for 2022, we can help. In this guide, we'll go over popular interior design trends to try.
Want to learn more? Keep reading.
What Colors Will Trend Next Year?
Trending colors tend to be one of the first things people want to know about. Yet, make sure you don't choose a color that will overwhelm you in a year or two.
The primary trend this year was natural colors. People began to feel annoyed by bright-colored walls because they spent more time at home.
People like calmer and relaxing colors. Consider looking into palettes of neutral shades. The primary colors will include muted tones, shades of gray, and white. Beige is another color to consider.
Classic blue might remain a favorite color for next year. Some people will prefer a mix of blue and green with some grey notes.
Add Green Spaces
Green living has become popular for people in suburban areas. This trend will grow in 2022. A lot of new home interiors get designed with spaces set up for home gardens or potted plants.
Having a garden space allows you to grow your own fruit and vegetables. Green spaces in the home are also known to boost people's mental health. Bring nature indoors.
Add some plants in cute pots throughout your home. If you have a home office, pick up a few different kinds of plants.
Concealment Options
Studio kitchens have become quite popular. The cooking area will get bordered by the socializing space.
You want to fit the kitchen into your home and choose the right colors and location. Consider installing movable structures like panels to hide the kitchen front.
If you have a smaller kitchen, make the most of concealment opportunities.
Round Architectural Shapes
Soft forms have become popular today. Layouts and strict lines will get softened by furniture that doesn't have corners.
Look out for lamps, sofas, and tables. A lot of designer furniture doesn't have right angles but instead rounded angles. Even stools and chairs have a softer structure compared to a rigid structure.
Minimalism Will Become Trendier
Minimalism has become a popular interior design trend. Since the pandemic, people have become focused on removing old and non-functioning items.
At home, you can look at using minimal furniture pieces and decor in your rooms. Free space and air will look a lot more appealing now.
Look at choosing a softer palette in gray and beige. People have wanted to become more mindful about consumption. Don't impulse buy items or accumulate a lot of waste.
You don't need to decorate every wall. Mark one wall with an accent piece. Less is more has become more relevant.
Natural Inspiration
Nature has become a popular trend in interior design. In the future, people won't give up these elements. People have become interested in surrounding themselves with natural textures and materials.
Popular textures include wood, marble, granite, and onyx. Wood is an excellent option if you want lighter colors.
You can use wood as an accent. Wood paneling on the floor will look nice with a natural stone effect.
Light wood furniture has become popular. Coffee tables that have a stone top have become quite trendy. You could also look at getting a stone kitchen island.
Have the Flexibility to Create Private Spaces
People have gotten tired of a separate living room and kitchen. A lot of designers try to combine different rooms. They will work on turning a hall into a more expansive space.
Think about functionality and ergonomics with your home. People have had to spend more time cooking in their kitchen.
Now, they seek a well-organized and tidy work area. Saving space isn't necessarily critical like it was before the pandemic.
The apartment also became more than a house. It became the work area, hobby spot, and gym. The functionality of the premises needed to expand during the pandemic.
Privacy still needs to get conserved within the combined rooms. If your family is greater than two adults, you'll want more space.
Consider using partitions to create private nooks. You can transform a room at any point. Use a simple element like a thick curtain or a folding separator.
Equip Your Workplace
A lot of people have realized throughout the pandemic that they need a home office. Working on the sofa isn't convenient. It's dangerous to your health to continuously work on the couch or bed.
Employees needed to switch to remote work. Making sure you have a home office has become more critical than ever before.
If you don't have a renovation planned, you could start by rearranging some furniture. Find a spot where you can fit a desk and a desk chair. Look at putting together smaller tables.
The place where you will work should also be well-lit. Even if you don't have natural lighting, look at artificial lighting. Don't forget about adding a few plants to your workstation.
If you have some new projects in mind but need help, get a professional designer. A designer will help manage the various interior design projects you'd like to complete.
Get Excited About 2022 Interior Design Trends
We hope these tips on upcoming interior design trends were helpful. Consider what trends you would like to pursue next year. Would you like to add more natural decor or set up a home office?
What about updating the color of your walls? You might want to choose a neutral or teal blue shade. Hire an interior designer to help you finish the projects.
Apart from that, if you are interested to know about Lighting Trends to Enhance Home Interior then visit our Home Improvement category.