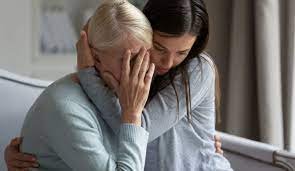 Last Updated on September 15, 2022 by rida
A case of wrongful death occurs when a person dies because of the negligence or misconduct of another person. In such cases, the deceased's family has the right to file a civil lawsuit with the help of a Rutland VT wrongful death attorney against the person responsible for their damage.
However, to file a wrongful death lawsuit, the victim's family must provide the necessary proof. There are four critical elements in a case of wrongful death, and the Plaintiff's family has to prove each of these elements to win the case.
Proof Needed In A Case Of Wrongful Death
Every wrongful death case is different and may include various kinds of situations. However, Plaintiffs must prove some elements that are common in every lawsuit.
Prove Of Duty
In a case of wrongful death, the surviving family members must prove to the court that the accident took place because of the Defendant's negligence and ignorance. In other words, they must prove that the Defendant owed the deceased person a duty of care and failed to do so. For example, in a car accident, if the Defendant's disobeying of traffic rules caused the death, then Defendant is liable for negligence.
Proving Breach Of Duty
If the Defendant owed a duty, the Plaintiff must prove that they failed to do so. For example, if the Defendant broke the traffic rules that caused the accident, the Plaintiff must provide evidence that they were not paying attention to the road, causing a breach of duty.
Proving Causation
The Plaintiff must provide evidence that the Defendant caused a breach of duty that caused the accident. For example, if the Plaintiff's vehicle were the one to hit the Defendant's car, then it would prove that the Plaintiff was not careful with their driving in the first place, which caused the accident. The Plaintiff must prove that they were not at fault at all.
Proving Damages
One can lose a case of wrongful death if the victim is not injured or if there is not enough evidence to prove the nature of their injury. To win and claim financial benefits, the Plaintiff must prove their injury with proper evidence such as medical records. In the case that the victim has died, damages will be presumed for obvious reasons.
Here is a list of damages that the Plaintiff can get compensated for.
Loss of income 
Loss of career
Hospitalizations
Medications
Burial costs
Funeral costs
Loss of economic protection 
Loss of potential earnings
Pain and suffering
Apart from this, if you are interested to know about What Is A Wrongful Death Lawsuit then visit our Lifstyle category.