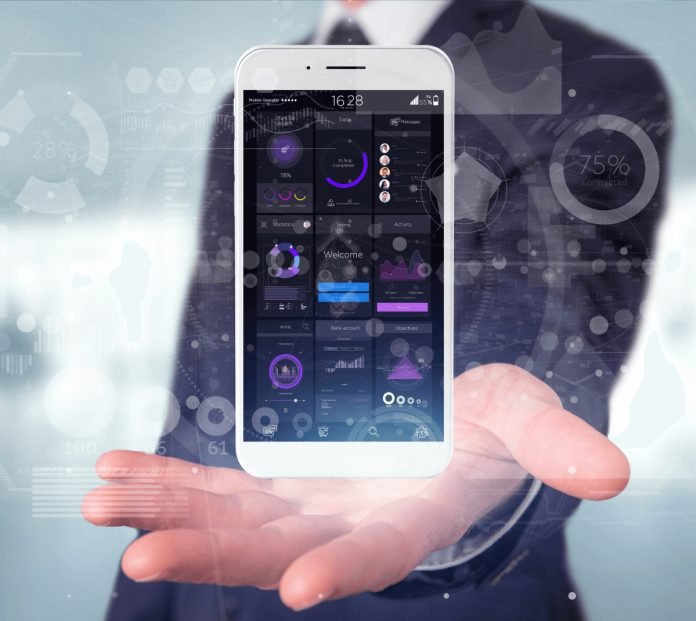 Last Updated on January 13, 2023 by Umer Malik
In today's digital era, there are an unlimited number of mobile apps present. Therefore, the process of mobile application development is constant and more apps are being developed by the minute. This is done by tech companies to ensure they stay up-to-date with the ever-growing trends of the mobile app industry. Furthermore, the heavy use of smartphones propels developers to create personalized apps that are far better at maintaining user retention than general mobile apps.  
Considering the intense competition within the app industry and the additional concern of people having a short attention span, the best strategy to tackle these issues is through personalization. This method makes an individual feel special since the content is tailored according to his or her interests. Therefore, the user will keep on visiting the respective mobile app which will eventually lead to maximum user engagement as the app will gain popularity. Uniqueness is a very prominent aspect of a personalized mobile app that makes it stand out amongst the sea of other apps.
A user feels more understood through personalization
Psychology is a very valuable characteristic that can be used to determine the needs and wants of a user. There are several things a user requires that may be unknown consciously. Mobile application development of personalized apps involves crucial skills, like empathy and sympathy, to completely understand the mindset of a person. This is a crucial step hence, specific features can be added to make anyone feel special and understood.
The most prominent examples of personalized apps are social media platforms like Facebook, Instagram, YouTube, and LinkedIn. They assess the likes and interests of a user and alter their newsfeeds so that the user can see more desirable content. This keeps the user returning to the respective app hence, increasing the levels of interactions and activity on that platform. A large number of products offered by the platforms are also then purchased. Therefore, personalized apps make a user feel more valued which ensures higher user engagement.
During mobile application development, a great emphasis is placed on user metrics. Multiple resources are used to analyze user data to make perfectly customized apps. Daily patterns of a user can be assessed, for example, the number of times the app has been opened during the day, and the common time period during which the app is used. User behavior insights are a fantastic way to get to know more about the users. Such detailed interpretations and efforts create a deep connection between a personalized app and a person thereby, increasing user retention and traffic.
Personalized apps ensure brand loyalty
Since a user's history is observed, the preferences of a person are shown on the screen as they scroll through the mobile app. By taking the example of Amazon, if a person likes cutlery, then their newsfeed will consist of kitchen appliances worth buying. This will result in abundant purchases and the mobile app, which is Amazon in this case, can maximize its user engagement. This will also increase the trust of people for the brand and also increase the time they spend on the mobile app.
In addition to this, a personalized app also keeps in mind the time when user activity is optimum so it can send notifications when the person is free for receiving any information. This further ensures brand loyalty as it maintains the attention of users.
More exciting features
Features like push notifications, personalized ads, and offers are integrated within personalized apps. Gamified in-app messages are also a common trend and integrated during mobile application development. These messages refer to as notifications specific for a user that highlights contextual content to make the person open the app and gain more information regarding a topic of their interest. Therefore, users feel that they are a vital part of the app community.
Furthermore, as an example, a discount can be offered if a user leaves a review of a product they have purchased from a personalized mobile app. Such offers appear as notifications on the mobile lock screen hence, making them hard to miss.
Role of VisionX
The process of mobile application development at VisionX is performed under tight protocol where a thorough analysis is done to gain insights of users. Information like user name, location, and interests can surely lead to a more fruitful outcome. However, rest be assured, personalized apps developed by VisionX always take permission before asking for any private information. Moreover, user data and activity are only tracked so that the user can have the best experience possible.
Furthermore, this leaves users feeling more satisfied as their expectations have been met. Without personalized apps, there's a high chance that people will lose interest and stop using the mobile app thereby, decreasing user engagement. VisionX is skilled at the tools that help recognize and analyze user behavior, therefore, can decipher accurate behavioral patterns. Therefore, this allows the developers to spend a considerable amount of effort in creating content that people would love.
Many tech companies are switching to personalized apps as they provide fantastic solutions to modern problems and dig deeper to maintain strong connections with people. Hence, user engagement is ensured which leads to success.