Last Updated on February 27, 2022 by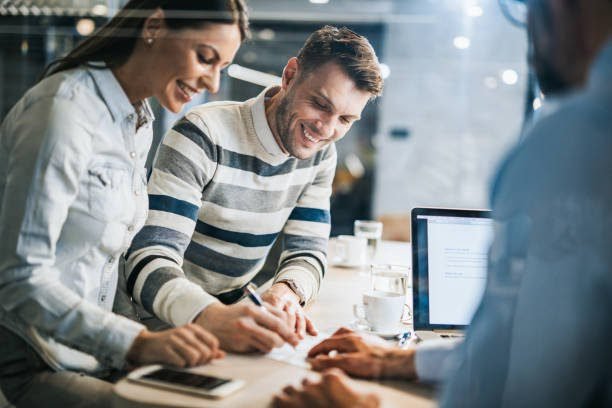 When you are thinking of starting a business, the first thing that you will have to grapple with is the source of capital. Unless you have saved enough money, you will need to talk to seek external help, either from friends, family, banks, or microfinance institutions. However, to get credit for your business, you have to prepare. There are documentations that the potential financiers will ask for.
Here is how to get an advance to start a business.
1. Prepare a business plan
A business plan can be what makes or breaks your application for a business loan. Write a business plan that covers the following areas: an executive summary, a description of the products that you will deal with, and the market analysis. Also, this should include your sales and marketing strategy and should provide a clear overview of the team that will be managing the business and detailed financial forecasts. With a good and realistic plan, you stand better chances of being approved by your lender.
2. Show industry experience
Those seeking funds to start a business and who have relevant experience as an executive or manager of a business in the same line are most likely to get the loan that they are seeking. If you have business partners, you should prepare the resumes of each of them and attach them to the application. If it's possible, you may obtain references from community members and former colleagues who can help speak to your past business experience.
3. Get a credit report
Because you are yet to start the business, your lender will want to look at your credit report. Visit an approved credit reference bureau and get a printed report. Ensure that you analyze the credit report before you submit it to lenders to ensure that whatever is captured there is correct. Banks will give preference to business loan applicants who have fantastic loan and credit accounts that include mortgages, loans and credit cards, and years of verifiable credit history. It's your credit that will determine whether or not you will qualify for the startup finances that you are seeking.
4. Prepare a down payment, guarantee, or collateral
Getting ready to provide a guarantee, make a down payment, or offer security should be among what you are planning for when looking for business financing. Since you don't have business assets, you may be asked to use your assets as collateral, which may include your home, savings, or vehicle. You may also be required to provide a personal guarantee that you will repay the amount if your business will not be in a position to pay.
5. Provide details about how you will use the loan
Lenders will appreciate knowing what you will use the loan to pay for. Create a detailed itemized list with a corresponding amount. Include the unit price of every item of inventory that you will need to buy for your business using the loan. The prices of items that you quote must be verifiable from the suppliers that you intend to source the products from.