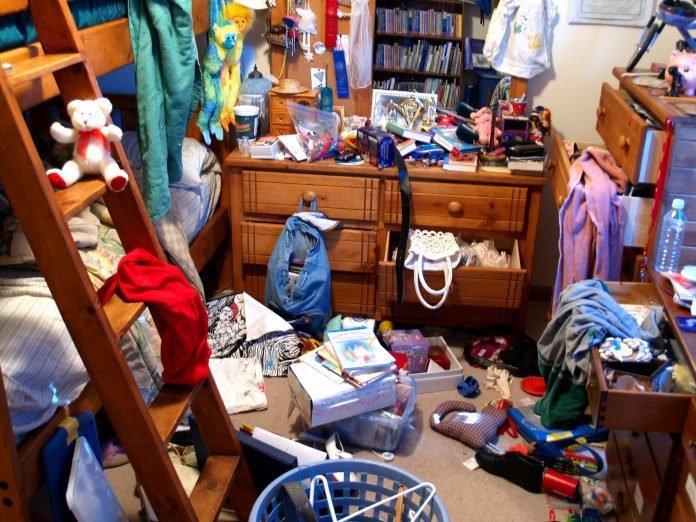 Last Updated on June 22, 2022 by
Are you tired of a cluttered home? Are you wondering how you have accumulated so much stuff?
Well, the new year is a great time to get rid of clutter and give your home and yourself a fresh start. Americans spend roughly $18,000 a year or about $1,500 a month on nonessential items. Think of all the money you could save!
Decluttering can be daunting but, with a few simple steps, it doesn't have to be. Keep reading for five tips on how to get rid of clutter.
1. Start Small
The first tip of getting rid of home clutter is to start small. Setting a big goal for the day and not finishing it may be discouraging. Instead, start with a few drawers or just one closet.
When you set achievable goals, you are more likely to feel accomplished and ready to take on a bigger task the next time.
2. Look Up Donation Centers and Times Beforehand
If you are wanting to donate items, make a plan for when and where you are going to do that. Starting with a few boxes or bags of things to donate is great. Although if you don't have a plan, the bags often end up just sitting around for months.
Many thrift shops like Goodwill post their donation hours and what they are accepting on their website. 
3. Make Bins or Piles
Getting rid of clutter in an organized way will be very helpful to the process. Often when decluttering things can get messy although, they don't have to. Making boxes or bags with labels such as 'keep, donate and toss' will help you physically stay organized so you can stay on track.
It will also give you a visual idea of your progress that you can feel proud about. For example, if you notice your donation or trash box is full, that is something to feel good about!
4. Get Extra Storage If Need Be
If you live in a small space or, if you have essentials you don't use every day but truly can part with, consider looking into self-storage units. This will take the clutter out of your home but still have it accessible to you.
Self storage units are great for living in big cities and often come at affordable rates.
5. Get Help From Friends or Family
If you struggle to let things go or you simply need some help starting, asking a friend or family member for support is a great idea. Accountability is often helpful for finishing tasks. Having a loved one with you may even make the process fun!
How to Get Rid of Clutter: Are You Ready?
Downsizing and organizing are trendier than ever today and, for good reason! Decluttering makes homes feel less chaotic, leading to less stress for you in the long run. Figuring out how to get rid of clutter can be fun, so grab a friend and get going!
For more great content, be sure to check out the rest of our site!
Read more: 6 Excellent Ways to Dispose of Furniture You No Longer Want