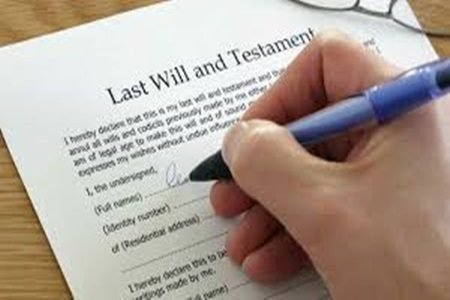 Last Updated on April 13, 2023 by
Many individuals believe that writing a will is a difficult procedure that needs the assistance of an attorney. However, if you have a modest estate plan in place, you may make your own will without the assistance of a lawyer.
Even basic wills drawn up by a lawyer can run into the thousands of dollars. Depending on how you construct one, do-it-yourself wills can cost $100 or less, and the procedure may be simpler than you think.  Let's have a look at the ways for how to make a will without a lawyer.
Make a decision on how you'll write your will.
There are plenty of online and offline tools, such as blank will forms and DIY will kits, to assist you in creating a DIY will. Using an online platform is one alternative.
To make your will legitimate, provide the appropriate words.
To be legally legitimate, all wills must fulfill certain standards, regardless of how they are written.
Declare that this is your final will and testament in the paper.
Include your entire legal name so that the paper is clearly yours.
Declare that you are of sound mind and that you are not being forced to write your will by someone else.
These declarations make it apparent that you want the paper to serve as your final will and testament.
For your underage children, choose a guardian.
If you have minor children, this might be one of the most significant provisions in your will. If anything happens to you, a legal guardian is someone who has the legal power and obligation to care for your children. You can select a trustworthy individual to look after your children if you die away in your will. If your original pick is unable to perform their responsibilities, it's a good idea to choose an alternate guardian.
Include the wording that is required.
The paper should be titled "Final Will and Testament," and you should proclaim that it is "the last will and testament of (your name)." Declare that you are in good health. To avoid any mistake about your identification, including your exact address and date of birth. Declare that all previous wills made before this document are revoked.
At the bottom of the will, write your complete name, address, and date. Include a line for your signature and three more places for each of the three witnesses' names, addresses, dates, and signatures.
Make a list of your direct relatives.
If you are married or have living children, provide the names of your spouse and children, as well as the date of your marriage.
Choose a guardian for yourself.
If you have small children, you can appoint a guardian to look after them after your death. Choose at least one backup guardian in case your first option is unable to fulfill the role.
Make a decision on who will be the executor.
The person who will be in charge of probating your will and dispersing your assets is known as an executor.
Conclusion
Now that you've completed your will, inform your heirs and executor that you've written one and where you're putting it so they may obtain it after your death.
Read More: Professional legal translation service