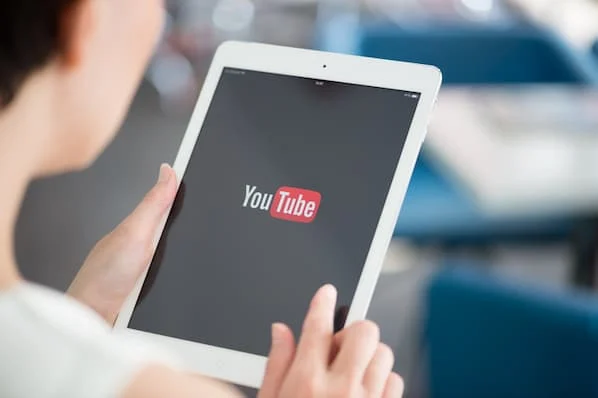 Last Updated on September 15, 2023 by asifa
YouTube SEO helps to improve a channel's or video's rankings in the platform's index. It not only rates highly as a search engine, but also as the most popular online video-sharing service. Thus, it is vital that you learn to adapt your content to the media in which it will be presented.
More and more popular brands are employing YouTube search engine optimization strategies. There's no reason not to prioritise a high position in search results on the biggest online video platform.
For consumers and for Digital Marketing, the platform was crucial in establishing video as a key content category.
This means that anyone, even businesses, may quickly and simply make videos, share them widely, and promote them to a wider audience.
As there are so many videos, YouTube must also organise them in its search engine.
If users are able to efficiently find the films they need, they will have a great experience using the service. As a result, the platform has an algorithm in place to figure out how to best categorise results for each query. Moreover you can think to employ the YouTube SEO services from the reliable marketing agency.
This is a challenge for channels in the modern day since it requires content creators who want their films to be seen more frequently to utilise strategies that boost their videos' search engine results.
You may learn more about these strategies in YouTube's marketing guide. Therefore, it is on that subject that this study will concentrate. Here, you will learn everything you need to know about the subject at hand.
YouTube SEO: What Is It Exactly?
Before going into YouTube SEO, you should have a firm grasp of SEO fundamentals.
Search engine optimization, or SEO, refers to a set of procedures that can improve a website's position in natural search results.
Search engine optimization (SEO) considers the page's coding, design, content production. Moreover, partnerships with other sites to improve its visibility in search engine results pages.
You want a high Google page rank, right? In terms of SEO, that's what everyone wants (SEO). This online giant, after all, is responsible for 90% of all searches around the world.
Bing, Yahoo!, and Baidu account for the remaining share of the search engine market.
Read on as I spill the beans on YouTube search engine optimization.
Numerous other places exist online where you can employ a search engine. If you want to find something that is already on a website, you can utilise the site's search box. In-site search bars are also common features of social networking sites.
Similarly, YouTube's built-in search engine makes it easy to identify the specific channels and videos that a user is looking for.
Search engine optimization guidelines for YouTube
You can't compare making YouTube SEO marketing strategy as creating a cake. No matter how stringently you apply criteria, the platform's complex algorithm will always decide which results to display to the user.
It uses a complex set of principles and calculations to determine rankings, some of which are independent of your actions (such as the pages you view on the site).
To the contrary, the more positively you interact with the system, the higher you will appear in YouTube's search results.
Let's have a look at some tips for increasing the exposure of your YouTube channel and videos.
Offer a High Quality Content
Search engine optimization (SEO) strategies need high-quality content in whichever form they use, and YouTube videos are no exception. Almost all of the videos shown on YouTube's homepage are high definition (HD), so you'll need to shoot in that format if you want to be seen. Since a video's popularity on YouTube is determined in part by user engagement metrics like views, likes, comments, and shares, it's crucial to give careful thought to the video's filming, production, and storytelling in order to maximise its chances of becoming viral.
Improve the video's Description
Google suggests a maximum of 1,000 characters for a video's description on YouTube. Complete it to the best of your ability, but remember that the site visitor probably isn't searching for an essay but rather a video.
If you decide to make a longer description, keep in mind that YouTube will only display the top two to three lines of text (approximately 100 characters). After that, they'll have to click "show more" if they want to see the rest of the description. In this light, you must put the most important information first, such as calls to action and key links.
Craft Your Own Scale Model
The thumbnail of a video is one of the first things a YouTube user will see before deciding whether or not to play the video. They can get a feel for the article's subject matter from the thumbnail, much like they can from the headline. If you want your video to blend in with the millions of others on YouTube, you can use the thumbnail that the service generates automatically.
When closing captions, accuracy is paramount
YouTube's auto-generated subtitles aren't always perfect, and it could hurt your video's popularity. If accuracy and usability are priorities, it's best to supply your own. Captions are searchable by major platforms like Google and have been found to increase user engagement.
You Can Choose From a Variety of Video Types!
Selecting the appropriate YouTube category can raise your video's chances of being featured in relevant playlists, which in turn can boost your video's overall views. You must select a YouTube playlist that best fits your video's topic. Doing so will facilitate YouTube's identification of your videos' content. In addition to improving your chances of being recommended interesting videos, this is crucial for raising your profile and being found.
Build a YouTube Playlist
YouTube's capacity to index and show your videos can be greatly improved by using playlists to group them into categories. Do you produce a lot of articles dedicated to Do It Yourself projects? You should add them to a playlist called "Do It Yourself." Perhaps you keep a video diary of your journeys. Make a new section labelled "International Travel," and put all relevant items in it. YouTube is better able to fulfil viewers' requests for specific material because to this system of categorising videos. Playlists can help you get more views on your videos because they play them in order.
Engage Audiences
You should encourage viewers to subscribe to your channel in addition to like and commenting on your videos. Both the video itself and its description might feature these calls to action. Your videos' acceptance and popularity on YouTube might be signalled by the number of comments, likes, shares, and other user actions they receive.
If you will face any issues while applying these strategies then you can also take YouTube SEO services from the reputed creative agency in your town.
Apart from this, if you are interested to know about What Are The Various Benefits Of Using Youtube? then visit our technology category.
Conclusion
Do you want some advice on how to better utilise YouTube and produce engaging videos? A professional Digital Marketing agency uses a combination of content marketing and search engine optimization to increase your website's visibility on the web. Learn more about our SEO and content marketing offerings right away!