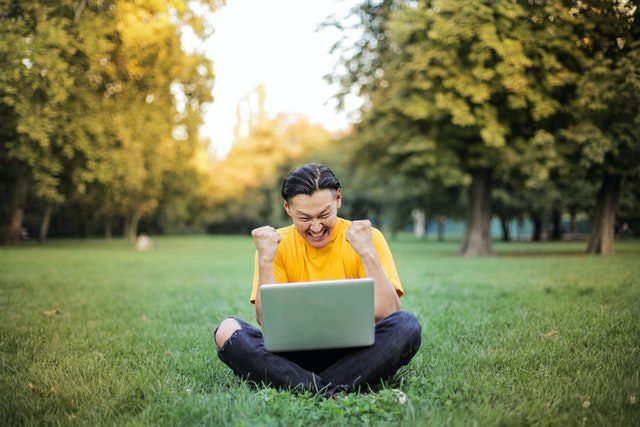 Last Updated on January 8, 2023 by Faiza Murtaza
What is an Essay?
Essay writing can be in any industry or any niche. It doesn't matter if you are studying law, marketing, media, business, or industry. Essays can be written on any niche or topic depending on the circumstances or the tasks. Most of the students can write great essays by themselves.
On the other hand, some people are not skilful in writing essays by themselves, so they prefer to take help from experts. These experts can write essays on marketing or working under a specific company. If you are also a student willing to take expert, essays for marketing niche, business, commerce, or any niche.
What is a Marketing Essay? 
Marketing is a broad niche where different fields interact and connect with multiple things for any business. Therefore, every essay or written piece of paper should consist of many other practices. Marketing essays must be compelling enough to keep the reader's interest. The field of marketing is also high in demand. People are searching, learning, and doing many practices to grow their business with the help of it.
5 Great Tips and Tricks For Writing An Perfect Marketing Essay
Sometimes, it can be challenging for a writer to find a topic about marketing and write the best piece of content per the decided topic. We are going to share some of the great tips and tricks to help you out with writing marketing essays. If you can follow these tips and tricks, your written piece of marketing essay may be informative and compelling. Writers must remember that writing essays on marketing niche is not only about keeping the reader's interest in it. It should also give the reader value and strive to convey the right message to the public.
Finding a hot topic in the marketing industry
To write a marketing essay for yourself, you need to research and find a great topic that might be trendy too. The current marketing topics are the best way to start writing your piece of paper. As before, marketing is a very high-in-demand niche that connects to many other niches. Therefore, finding a great topic from a marketing niche might be easy.
However, it can sometimes be difficult for the writers to narrow down or write specific detailed content on the chosen topic. An essay's central part is finding a catchy marketing title. You can research on google or websites that are already successfully writing content on the marketing topics. Google will help you to find the trendy case.
A great way to choose and research essay topics on marketing niche is that you can choose to search for marketing problems and issues. These problems and issues essays will help you to get a lot of attention from the readers. Marketing is a popular niche for many people, individuals, and business owners. So, people might search for marketing tips and tricks to tackle it. Then, they can find solutions for the problem, etc. Choosing a trendy or catchy topic for essays will get the reader's attention.
There are many marketing websites on which many people discuss their problems and their experiences. For example, you can take inspiration from Quora. It is a great platform where people ask questions, and other experienced people give them solutions to solve the problems. We recommend that you do not repeat the same topic twice in your essays. Instead, you can always change and update the information by choosing different topics.
Here are some great examples for narrowing down the marketing niche. You can choose a topic from these micro niches:
Content Marketing: Relationship of marketing with content
Social Media Marketing
Marketing collaboration
Corporate Industry Marketing
Online content creation
Marketing Proposals
Presentations and Development for Marketing
Reports and research over marketing research statistics
Lead Generation
Delivering Marketing Services
Crafting a Thesis Statement
For starting to write a marketing essay, it is essential to choose a topic. The next step is to define a thesis statement for the paper. A thesis statement will work similarly as a roadmap for your writing, giving you direction to your writing flow. With the help of a thesis statement, you can write a valuable piece of content. It will also guide you to stop writing extra content that does not create a connection with the actual topic.
Your complete marketing writing paper and the thesis statement should match each other. A writer needs to stay focused, and we do not recommend writing off-topic information. You can always research to increase your knowledge about the marketing topic which you have selected. The internet gives you brief and complete information that a person might be looking for in your marketing essay. You can also link your important writing point with the information sources of marketing you have found online.
Researching and checking the information
Each of your marketing essays must describe some theories and real examples that the experts propose. You can do research for any marketing material or instance that you have found online. By researching, you will know marketing experts' information on that particular idea. After knowing complete details, you will be able to write a marketing essay with compelling ideas and experiments. However, it doesn't matter, whatever topic you have selected to write about. Whether it's video marketing, direct marketing, content marketing, or anything else. You are required to write some of the theories in your essay. Or you can contact to the subject specialists to do your marketing essay help they are specialists and professionals who will do your Research or guides you.
Writing some marketing theories in your essay can deliver incredible value to the reader. The goal of writing your essay will be unattainable without adding some theories. You can add researched ideas, business strategies, and tactics. Additionally, you do not require that you need to dig deep into the internet to find some additional information. Instead, you can maintain some simple facts and tactics to deliver significant value to the reader.
Find your motivation to write Marketing Essay
Many writers require motivation to start writing about any topic. Writing a marketing essay can be a little bit difficult to write because it involves a lot of information and great effort. Therefore, the structure of a marketing essay must be clear; the content should be convincing enough to attract the reader's attention. The effective essay content is an excellent source for readers. Writers must create essays that will enable the reader to learn something unique. It is a way to keep the reader's attention alive.
It is essential to check and scrutinize the written piece of paper at the end of the essay. Scrutinizing will help create a proper structure, make revisions, and make the content attentive to details. It will also help to make the piece of written paper compelling and clear.
Keeping the draft of your writings
No lengthy work or detailed information is required to let the essay writers know about keeping drafts for marketing essays. After writing your content, it is an important task to draft the first writing material. Crafting the essay content will help you save time and let you edit anytime whenever you feel it. Additionally, we recommend that after completing the first draft, you need to take a good break for some hours. Then, when you have refreshed your mind, you can continue checking the draft. Giving yourself a break before you start to edit the content will help you boost your writing. In addition, keeping drafts will let you edit whenever you feel like doing it with motivation.
Editing your marketing essay
Editing your marketing essays is just the work of reading and editing the essay with correct details. The editing part is the last part of completing your essay writing. By reading the essay, you will find errors, vocabulary problems, and sentences that do not make any sense. Once you can correct the writing, you will be able to overcome a great piece of essay with boosted readability and persuasiveness. There are many other apps online available to edit your marketing essay properly.
Writers should remember that with the help of online applications, you will only be able to correct the grammar problems of your writings. However, It will still require you to read by yourself and edit the paper manually. Because there is a lot of difference between reading and updating the content manually and online applications. It is also a fact that applications have limited data to indicate problems. Whereas the human mind helps you to know things more with flexibility.
Read More: Dos and Don'ts When Writing Essays