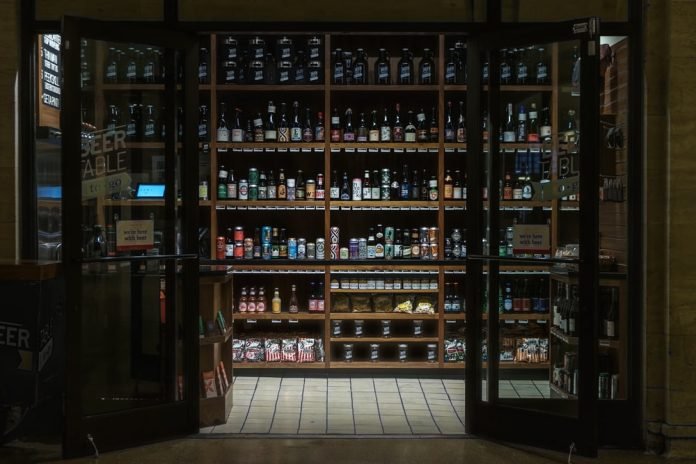 Last Updated on December 13, 2022 by Atiqa Chauhdary
Commercial businesses especially food businesses are the number one benefactor of advanced technology-based refrigerators. Why they should take those advanced design fridges into their business? One main reason is that they are energy-saving. They are designed accordingly in terms of temperature control. Unlike the typical fridge at home, a commercial fridge occupies a large space to maintain.
Commercial And Residential Refrigerator–Is There A Difference?
The first thing we observe is the size of these two. Ideally, a residential fridge can store food for a certain family while commercial refrigerators can store food for more than a hundred individuals, so obviously they are quite big. Let's take deeper into its features.
The Layout
Aside from the size commercial and residential refrigerators differ in layouts. A commercial fridge is usually designed in a functional way with one or two shelves. The purpose of such a design is for stacking and storing food easier, wherein most stores do. On the other hand, residential refrigerators are designed with multiple compartments and shelves for food segregation.
The Power
Based on the size itself, home refrigerators are more energy-efficient. Unlike a commercial fridge that needs more cooling power so it can able to maintain the temperature that the food requires. Because of its wide spaces, it may be hard to maintain the cold and it might need to be running at maximum output for a long period of time.
So what is the ideal temperature for your fridge?
For a home refrigerator the ideal temperature is 40° F (4° C) or below while freezers should be at 0° F (-18° C). The ideal temperature for commercial refrigerators is recommended to set to 5˚ C to make sure that the food is kept cold enough. Based on the study, dangerous bacteria's multiply quickly if the temperature range is 40 °F to 140 °F.
For freezing foods a fluctuating temperature will not automatically damage your frozen stored foods but later on when the temperature increase more than zero degrees, the bacteria will soon grow and spoil your food. Note that improper storage is a factor of the irregular temperature of your refrigerator, mind it always.
Why is it needed to maintain the temperature of a refrigerator?
A consistent cold temperature of your fridge will help prevent the increase of bacteria that may spoil the food. But sometimes it is difficult to maintain the temperature, especially for commercial fridges because of the constant opening of customers. In such a case, close monitoring is in need. To save from the hassle you can install a digital compressor. This will help you maintain a specific temperature despite constant changes in the amount of loads.
For businesses, eco-smart refrigeration is the best to install. Why? Because it has an on-demand defrosting system that is useful to prevent the harmful build-up of frost. It is a cost-saving one that you need in your business. Indeed eco-smart refrigeration will give you the benefits of:
Accurate temperature monitoring
Reduced food spoilage
Energy-saving
Environmental friendly
The Repair
As far as we know, commercial and residential fridges do have different assembly processes. These components and parts might differ in many ways. Knowing this will give us the idea that not all refrigeration technicians know it all. There might be a certain technician for the residential fridge and a certain one who knows to repair the commercial fridge. If ever you need a technician for a repair you should inform what type of refrigerator you have.
As a businessman, profits matter most. If you are in a food venture industry, investing in smart appliances that your business consumes is a practical way. Note that maintenance is also an expense that will lessen your profit. Investing in advanced technology resources is a great thing.
Aside from that, you can also avoid too much waste if any appliance malfunction happens which is common in conventional refrigerators. They are way more outdated than the eco-smart ones. Maintaining temperature for your commercial refrigerator is sometimes a hassle and may lose you more money. Be practical and invest in a Nova Chill glass door fridges that can automatically maintain the ideal temperature for your food business.
Read More: What's the Best Type of Refrigerator for Your Lifestyle?