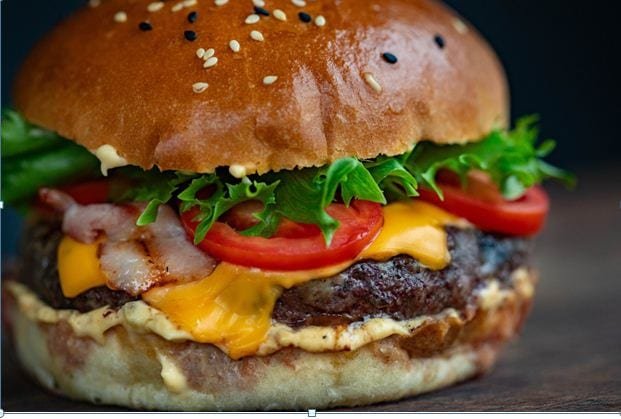 Last Updated on June 3, 2023 by asifa
We all know cheese plays a significant role to make a burger taste delicious. Whenever we order a burger, the first thing we look for is the amount of cheese in it. It's next to possible to imagine a burger without cheese. It's like a milkshake without milk; it doesn't make any sense at all. A perfectly cooked fresh patty with smooth, creamy cheese slices and some topping is the perfect definition of a burger. So, if I throw some cheese slices on my burger, will it taste delicious? Well, it depends on what type of cheese you are using. There are plenty of cheese manufacturers who produce cheese slices, and it's hard to decide which one is the best cheese for a burger. However, "American cheese" is the best cheese for a burgerand we can't disagree with that. The way it melts and blends perfectly onto the patty no doubt why American cheese slices have been dominating the burger cheese market for a while now. But it's not the only cheese that goes well with a burger. There is various delicious cheese which has its own unique taste and gives a new life to your burger. Let me help you with a list of some best types of cheese for a burger that you should try.
Natural cheddar cheese
One of my favourite cheese to use in burgers is natural cheddar cheese. The bold flavour of cheddar will enhance the taste of meat, and if you ever find an aged cheddar, you should definitely buy it and make an incredible burger. There is also sharp cheddar with a soft texture and stronger flavour, making it ideal for a burger.
So, if you are planning to make burgers don't forget to include cheddar cheese in your list and invite your friends too, they will surely appreciate your burger.
However, like other cheese, cheddar cheese does have some flaws, when you heat it the fat gets separated from the cheese. To avoid such mess, you should use a moist cheddar or grate it before adding it in your burger.
Swiss cheese
I won't be surprised if you had never heard of Swiss cheeseburger. But I'm sure after reading this you can't wait to have one.
Swiss cheese is mostly used in fondue recipes; it's famous for its enhanced flavour and soft texture when melted. This nature of Swiss cheese makes it an excellent choice for a burger.
Swiss cheese not only melts great,but it also stays melted because of the moisture contained in it. Also, it has a complex caramelized onionsflavour which makes a great addition for a burger. You will also get a nutty twist with Swiss cheese.
Hi Melt cheese
As we all know, American cheese is a famous cheese for a burger. Hi Melt cheese from Pure dairy's is also an American processed cheese specially made to enhance the flavour of the burger.
They have a mild flavour like cheddar and is yellow to orange in colour. The best thing about this hi melt cheese is, it has a low melting point. It doesn't leave oil when heated, leaving you an appealing and delicious burger. It comes in thin slices which makes it easier to control the amount of cheese you consume per burger.
Read More: Packaging for the Best Products to Enjoy the Best Experience
Apart from that, if you are interested to know about Variety Of Mozzarella Available Other Than Burrata Cheese then visit our Recipes category.