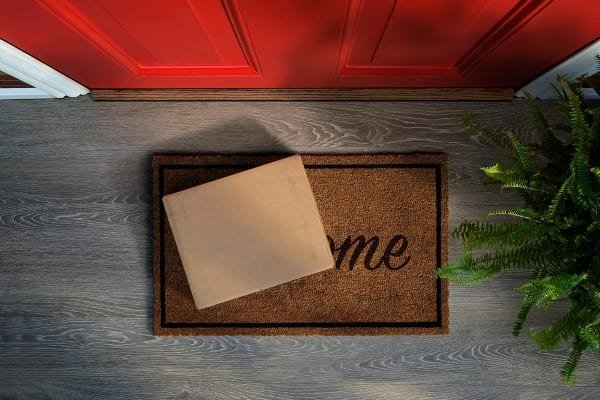 Last Updated on January 30, 2022 by rida
Online shopping and home delivery have given rise to a new breed of criminal. That new breed of criminal is a porch pirate, someone who thinks nothing of walking up to porches and snagging packages. We have seen an exponential increase in such crimes commensurate with the popularity of online shopping. You or someone you know may have already been victimized.
What should you do if you suspect one or more packages have been stolen from your porch? First thing's first. Don't panic. It might lead you to do something you will regret later. Take a step back and take a deep breath. Then think things through.
1. Verify Package Delivery
Nearly every company that ships to customer homes utilizes a shipping service that tracks packages. Chances are you got an email with both a tracking number and estimated delivery date. The first step is to run that tracking number to verify package delivery. It could be that you are mistaken, and the package hasn't arrived yet. Tracking will confirm it one way or the other.
2. Take a Closer Look
It is possible that a delivery driver chose not to leave your package exposed on the front porch. Sometimes it happens. Sometimes delivery personnel have the sense to hide a package somewhere out of sight. The problem is that they don't often tell homeowners what they've done. So take a look around. Check the garage and back door. If you have furniture that could possibly hide your package, check underneath and behind.
While you're at it, check with your neighbors. Maybe one of them decided to take and hold your package for you. And if not, perhaps a neighbor at least saw something that would help police identify a porch pirate.
3. Notify the Retailer
If your investigation confirms that the package has been stolen, the next step is to notify the retailer. You may get lucky and find you are eligible for a refund. Just know that retailers have different policies regarding package theft. You may be one of the unlucky ones told to take it up with the shipping company.
In such a case, you will have to file a claim with the shipper. Your claim will have to be investigated before any kind of decision is made. Do not expect this to be a straightforward process.
4. Contact the Bank or Credit Card Company
If you cannot get satisfaction from the retailer or shipper, you might be able to take advantage of customer protection features offered by your bank or credit card company. Not every card comes with such features, but some do. You might be able to have the charges reversed.
5. Work on Future Prevention
There is one final step after addressing the package in question: working on preventing this from happening again. Vivint Smart Home recommends at least a video doorbell at minimum. A home security system complete with several wireless cameras would be better.
You can install a package safe on your porch if you prefer. You can also make arrangements with a neighbor to receive future packages for you. If you are the trusting sort, you can even arrange for delivery services to be allowed into your home to drop packages just inside the door.
Unfortunately, porch piracy is a crime that looks like it's here to stay. Now it is up to the rest of us to figure out how to adapt. If you have not yet been victimized, you're fortunate. Do not plan on that being the case forever. We are all vulnerable to some extent.
Read more: How to buy a trolley online through material handling equipment store?