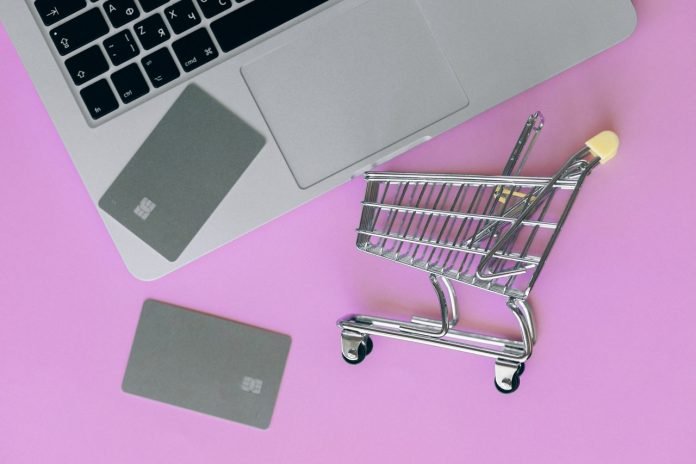 Last Updated on March 5, 2023 by
Getting started with an online payment gateway can be a significant move for most small and mid-sized enterprises. The number of available options is critically high, with multiple services offering more or less similar features with a slight difference in price brackets. As per a research, back in 2017, the payment gateways market in India was valued at nearly 446.9 million U.S. Dollars. Today, it is a much bigger market. It is but natural for merchants to get lost in this sea of available options. This blog will work as a definitive guide to all the features that merchants must look for in the gateway service before signing up with a vendor for a contract.
What features to consider when choosing a gateway?
Accepted Payment Options
The purpose of going digital is to rope in more customers for the business. This will only be successful if the company can cope with the increasing demands of the customer. In the case of online payments, there are several other options to consider. The demand for each payment option would vary based on the customers. Now, if the business has a limited number of payment options, it won't be able to cater to all its customers, thereby losing out on sales.
The best payment gateway for India that supports more than 100 payment options is Zaakpay. Credit cards, debit cards, UPI, net banking, and mobile wallets are among the few familiar names supported by Zaakpay.
Security Regulations
Monetary transactions always attract fraudsters. Considering the fact that online payment solutions require sensitive transactional data from the customers to process the payment, it is essential to have a solid and unbreakable security system. Therefore, merchants must ensure that their gateway meets PCI DSS requirements. By complying with the standards, merchants can protect their customers against all significant cyber threats.
Data breach or theft resulting from non-compliance to any security regulations can invite lawsuits from relevant authorities while also tarnishing the business image. To reinstate the impression of a secure gateway into the minds of the customers, the page must bear logos and seals of all supported compliances and regulations. Zaakpay puts the highest regard on security and protects all its servers using PCI DSS regulations and SSL encryption.
User-friendliness
A payment gateway has to be user-friendly so that customers can easily find their way around it. A common reason businesses lose their customers is because they puzzle them with a user interface that is unorganized and haphazard. Forcing them to register to make a payment is also a common way that drives customers away from the business. Well, no business owner would want that. To keep the customers engaged with the gateway, it should be engaging and user-friendly. Only the information required to process the payment successfully should be asked, along with minimized redirections.
High Success Rates and Response Times
Payment success is crucial to a gateway. Customers would get furious at the business if a transaction fails and their money gets stuck in limbo. While no gateway company in the world can assure a cent-percent guarantee of success every time, the best ones do offer a high success rate. Zaakpay, for example, has a success rate of 99.9%, owing to its streamlined servers.
Response time refers to the time taken by the gateway to respond to the customer's clicks or an inquiry and display the relevant information. A slow gateway does no good to the business by just testing the customer's patience. Therefore, companies must give proper attention to choosing gateways with fast and reliable servers.
Cash Out Policies
It is essential to know that payment gateway companies don't deposit the funds straightaway into the business account. Instead, it is stored in a different account known as a merchant account for a brief period following the transaction. The merchant can cash out only when they meet a specific criterion, which varies from one gateway to another. While for some, it is a fixed amount of time post which all the due payments are cleared in batches, other gateways have a minimum threshold beyond which cashing out is permitted. Therefore, it is pertinent to check the cash-out policy in advance.
Pricing and Terms & Conditions
In exchange for availing of the services of a gateway, the merchant is liable to pay a fee to the gateway company. Generally, the cost can be bifurcated into setup charges, maintenance fees, and transaction charges. They depend on the number of transactions, company type, size, and features required. Before signing up for the service, a thorough check of the pricing is essential to avoid later hiccups. Zaakpay is the best payment gateway for India in terms of pricing. Traders and merchants in India mostly deal on a small scale and look for affordable options with flexible pricing that Zaakpay delivers.
In addition to the price, the company must check the terms and conditions thoroughly. For example, merchants must watch for any minimum amount of monthly transactions, minimum usage-period commitment, or other such terms in the contract.
Refund Policy
The business might have to refund customers under certain conditions. The payment gatewaycompany's refund policy is essential here. If the gateway takes too long to process the refund, the business image can be at stake. Considering this, Zaakpay offers a seamless refund process that's executed with just a few clicks.
Conclusion
Choosing a gateway for the first time can be intimidating. The trick, however, is to know what to look out for. Among the popular options available, the best payment gateway for India is Zaakpay. Developed with the customer's ease and merchant's needs in mind, Zaakpay is a whole package for payment collection.