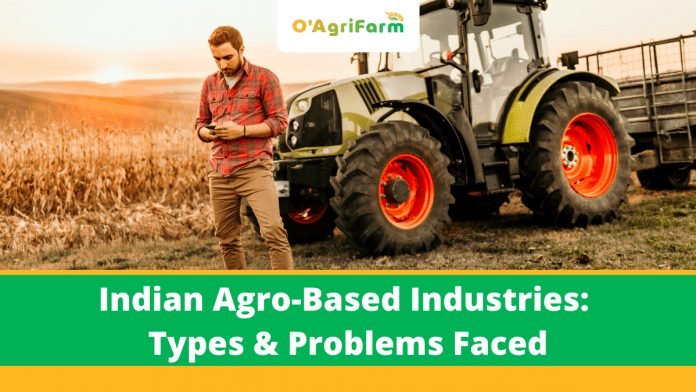 Last Updated on August 8, 2022 by
As of now, you probably already have an idea about the agro-based industries. They are, in essence, a business sector, which offers agro products at affordable pricing. For example, you can consider the silk textiles or jute industries to be some agro-based businesses.
So, now, let's learn more about the core classification of the agro-based industries available out there. Moreover, here, we would also talk about the issues, which massively affect the working procedure of these organizations. Let's get started!
Types of Agro-Based Industries
There are four different types of agro-based industries available out there. Some of these generally deal with agro products while others tend to look after the technical aspects. So, let's learn more about them!
Agro-Produce Processing Unit: This particular industry usually works to systematize the raw material. Once they are done, they transport the same at an affordable rate. Some of the examples of these units are – Dal and rice mills.
Agro-Input Manufacturing Unit: The industrial units, which create goods for either agricultural mechanization or amplifying productivity, are known as Agro-Input Manufacturing Unit. The pesticide units and seed industries come under this particular section.
Agro-Produce Manufacturing Unit: These agro product units tend to manufacture a brand new product. The finished items will be much better and different than the raw ones. The best example of it would be the sugar factories.
Agro Service Centers: These units tend to work as a workshop and usually engage in repairing or servicing the agro-based equipment and tools.
Issues Encountered by the Agro Industries
Almost every agro product industry in India generally encounters some problems. These are –
Seasonal Foods: There are various popular food items, which usually grow in a specific season of the year. Thus, the farmers generally get only a small window to create and reap benefits from them. Moreover, the issue of climate change, too, can sometimes affect their labor and result in massive loss.
Perishable: Every food item available out there is, indeed, perishable. Thus, to keep the agro products in a proper shape, an organization must prepare cold storage, decent road-based connectivity, and many more. However, our country suffers in both of these aspects. Thus, we usually encounter a higher amount of loss than other nations.
Smaller Landholdings: Contrary to popular belief, the landholdings acquired by the farmers are, indeed, relatively smaller. Thus, even if they want to, they cannot create a huge amount of agro products in the same at all. This, in turn, cuts their profit short and prompts them to rely upon subsistence farming!
Variability: The agro-industries tend to contain a considerable amount of variability in the quality and quantity of the raw material. The amount of the result generally depends on the weather as well as the condition of the soil. The quality of the same might change due to standardization.
Conclusion
So, hopefully, you have understood the two crucial factors of the agro-based industries. If you are considering opting for one of them to buy your monthly ration, we would ask you to opt for O'AgriFarm. They are affordable, offer an all-inclusive catalog, and are much more flexible financially. So, be sure to check them out.
Read more interesting articles:-
Working Capital Loan vs. Term loan: What You Need to Know