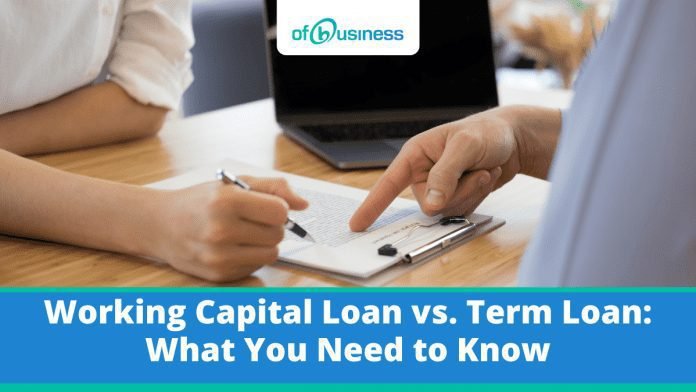 Last Updated on August 3, 2022 by
Loans seemed to be a nightmare over the past decade, but they are not the same anymore. All startups and established businesses require business loans, be it for business expansion, buying equipment, or opening a new office. But the main question that almost every entrepreneur has is whether to choose a term loan or a working capital loan. Businesses must smartly make this choice. The main objective of the business loan is to meet the financial requirements that the company has. Therefore, smartly look at the advantages and disadvantages of different loans and make a choice.
While most of the features are the same in a term loan and working capital loan, there are a couple of differences. In this article, let us explore the key differences between both.
Term Loans
As the name suggests, term loans are loans taken for large investments in the business. Term loans have tenure from one to ten years and sometimes, even more. If you're looking to expand your business operations or start a new business, you can consider term loans. It will give you more time for repayment. Compared to working capital loans, the term loans grant massive amounts. Some financial service providers grant loan tenure up to 30 years, which gives enough time for entrepreneurs to repay the loan. In cases where you are looking to buy machinery or any other capital asset, term loans are the perfect option.
Talking about the disadvantages, term loan approval takes more time when compared to working capital. The tiring paperwork usually puts entrepreneurs in trouble when it comes to the term loan. And the most crucial challenge of the term loan is that it demands collateral as term loans are secured loans. As the repayment tenure is high, the interest rate is low in the case of a term loan.
Working Capital Loan
At times when your company requires small capital, you can always rely on financial service providers like OfBusiness for working capital loans. It can be used to meet any business requirements, including paying employees, paying office rents, clearing electricity dues, and much more. The main advantage of taking working capital is that you get to choose flexible repayment tenure. Although the repayment tenure is low compared to the term loan, working capital can be availed digitally using minimal documents.
Now you may be thinking that the working capital credit limit obtained is very low. But it is not the case. Companies like OfBusiness offer working capital finance up to two crores, without any collateral. It may be difficult for you to believe this, but you have read it right. You can use the working capital finance to meet any of your business requirements, including starting a new business or expanding the operations. Although you may not get huge repayment tenure for working capital finance, it is not that small. Some financial service providers grant tenure up to five years.
Working capital finance benefits:
Availed for a short period of time.
The main objective of working capital finance is to meet the short-term requirements of the business.
The number of installments is limited in the case of working capital credit.
There is minimal paperwork in the case of working capital finance.
These are unsecured business loans, so they do not require any collateral.
The loan amount granted is usually lower compared to term loans.
It can improve credit scores.
Working Capital Finance vs. Term Loan – What to Choose?
Both types of business loans have different features and terms. As you have understood the pros and cons of both types of business loans, you can opt for the one that matches your requirement. If you do not have any collateral to apply for secured loans, you can choose working capital finance. They do not require any collateral as security. Besides, timely repayment of the loan can improve your credit scores and increase loan approval chances in the future. Feel free to get in touch with OfBusiness for business loan requirements.