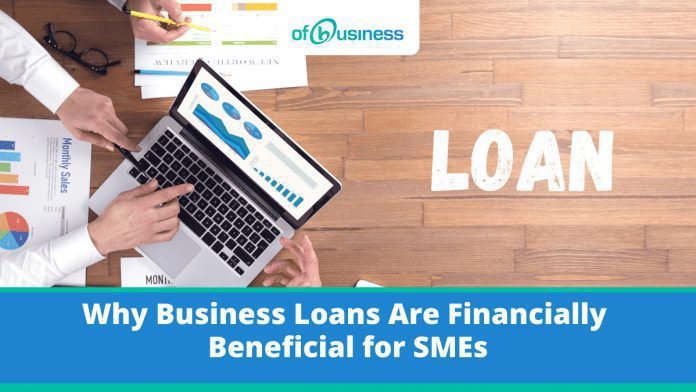 Last Updated on July 15, 2022 by rida
All businesses, whether small or large, require funds for day-to-day operations. As such, business owners must ensure a smooth cash flow. In some cases, small businesses face challenges in maintaining cash flow owing to financial hurdles.
Business leaders often become stressed during these cases and end up n closing the company. This is the main reason why two out of five startup businesses close in the first five years.
Having financial challenges in business is quite common. Initially, you have to understand the fact that it happens with all companies. Therefore, business owners must know the right way to tackle financial challenges.
A business loan is one of the best ways to get quick working capital finance to run the operations seamlessly. When new entrepreneurs hear of business loans, they may think of higher interest rates, repayment tenures, and lengthy paperwork. For people falling in this category, the good news is that getting a business loan is no more a big challenge with OfBusiness.
The company offers business loans without any collateral, and the complete process is done digitally. We know it is hard to believe. You can request a quote and get approval in 3 days.
This article lets us understand how a business loan is financially beneficial to small businesses like yours.
#1: Manage Working Capital
The COVID-19 pandemic has had a significant impact on businesses of all sizes. As the company was completely down for a few months due to the nation-wide lockdown, you may be facing challenges in maintaining the cash flow.
Most importantly, you may have to pay your employees and take care of other business expenses. A business loan can ultimately combat this challenge as you can use the approved amount to pay your employees, buy equipment, pay maintenance, and much more.
You'll need to submit minimal documents to get the loan approved from OfBusiness. Apply today and strengthen your business stability during lean periods.
#2: Flexibility of Repayment
Business loans are not the same anymore, like taking a loan from a bank. In banks, you'll not have the option to choose tenure. You have to repay the loans as per their fixed term. The NBFSs has entirely changed the way of getting a business loan over the past few years.
Companies like OfBusiness offer clients the power to choose the repayment tenure based on their convenience. So, you can choose the repayment tenure based on your capabilities and even change in between. At OfBusiness, you don't have to submit any collateral for getting the loan approved. Keep your documents handy and get the amount credited in three days.
#3: Low-Interest Rates
Every one of us prefers to run the business with our finance. But, at some point, business leaders are necessitated to consider their family members and friends for credit requirements. The interest rate of business loan is one of the main reasons that pulls entrepreneurs from taking loans.
But, gone are those days when banks and financial service providers charged higher interest rates. Today, competition in the financial service industry has increased exponentially. It has compelled NBFCs to lower their interest rate to stay ahead of the competition. So, apply for loans at times of need and pay flexibly. 
#4: Enhancing Business Credibility
You may already be familiar with the term credit scores. These scores are given to individuals based on how their repayments. If you miss your repayment, your credit score will decrease, and vice versa. The main benefit of taking a small business loan is that your credit score will increase and your chances of getting the loan in the future will increase and become manageable.