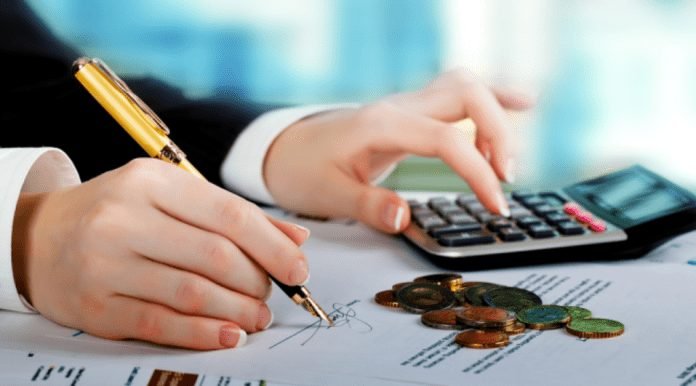 Last Updated on June 3, 2023 by
Business loans extend you the access to capital which can be taken in use to set-up a new business or broaden the existing one. Business loans facilitate entrepreneurs' rise by securing their finances and making them centralize on the bigger elements of running a business.
Out of plentiful moneylenders in India, Punjab National Bank (PNB) is one leading and traditional name. The bank is a government-owned public sector bank in India which provides banking and financial solutions to over 18 crore customers across the nation.
With its headquarter in the national capital city – New Delhi, the bank stands out as one of the largest banks in the nation and possesses 10,910 branches.
Now, if you are considering the Punjab National Bank to avail the loan, undoubtedly, you will need to determine on several factors. In this post, we have just discussed that. Let's dive into the post ahead to get hold of important factors in a better way about Punjab National Bank business loan!
Features of PNB business loan
If you are considering Punjab National Bank for business loans then you must know about its features:
Punjab National Bank extends 60-80% of the loan needed by a business.
PNB business loan interest rate is highly competitive and the repayment tenor can range anywhere around 5 to 7 years.
No charges are levied in case a borrower wishes to prepay or partly pay off the loan.
Top-up facility is extended by the bank as per the eligibility over a business loan availed from PNB.
The bank's EMIs in the business loan segment starts from as low as Rs. 2,255/lakh.
Eligibility requirements to avail PNB business loan
Another factor that you must consider while opting for a business loan is the eligibility criteria. The Punjab National Bank has minimal eligibility requirements. Following are the basic eligibility criteria:
Following are the entities that can apply for the Punjab National Bank business loan:
Businesses involved in manufacturing, trading or service sector
Self-employed, proprietor, private limited company, partnership firm, etc.
The minimum age of the loan applicant must be 21 years old and should not exceed the age limit of 58 years.
Business establishment must have been attaining profit since last 1 year.
Documents required for PNB business loan
Similar to eligibility requirements, documents requirement is also nominal by the Punjab National Bank. Following are the fundamental documents that you should ensure to have prior to applying for PNB business loan:
Address proof (utility bill, copy of registry, rent agreement, bank statement, etc.)
Identity proof (driving license, passport, PAN card, aadhar card, voter ID card, etc.)
Business proof (copy of partnership deed, trade license, certificate of practice, certificate of registration issued by RBI, SEBI)
PNB business loan interest rate
Another and one of the most important factors while considering not only business loans but also any other kind of loan viz. interest rate. Punjab National Bank business loan interest rate usually ranges from 8.15% p.a. to 15% p.a.
Nevertheless, the exact rate of interest is dependent on the particular applicant as the bank considers multiple factors before determining the interest rate for a certain loan applicant.
The bank can give a business loan to any applicant who is running a lawful business and possess virtuous turnover. Different banks have different criteria to verify a business.
Post all the assessment performed by the bank, the final loan quantum, repayment term and interest rate are determined. Some of the factors that are taken into consideration by the Punjab National Bank for a business loan are as follows:
Business' credit score (in the event of an existing business) or owner's credit score (in the event of a new business)
Type of business (partnership, proprietorship, private limited or public limited)
Business' turnover
Business' profit
Business' cash flow
Business' track record
Why opt for a PNB business loan?
Now, since you know multiple factors that you should take into consideration before opting for a business loan. the real question comes out to be why choose a business loan from PNB. Well, there are copious benefits of availing a PNB business loan online or offline. some of these have been outlined below:
PNB provides with a good deal of flexibility in multiple segments, i.e., you can partly prepay of the business PNB business loan at any time without incurring any additional charges.
No foreclosure charges are levied even if you wish to prepay the entire PNB business loan amount within the initial 6 months.
The PNB business loan can be availed in both mediums – online and offline.
The end line
To summarize, Punjab National Bank fulfils the needs of small-sized, medium-sized and large-scale businesses by extending credit to retail and wholesale businesses. The bank also offers a special business loan for up to Rs. 1 crore to Small and Medium Enterprises (SMEs) that doesn't require any collateral from the borrower.
The bank is known among the best banks when it comes to finding the best business loan interest rate as it starts from 8.15% p.a. Punjab National Bank grants a flexible loan term of 1 year to 7 years.
The bank offers a wide array of business loan products to various types of entities including self-employed professionals and entrepreneurs in accordance with their requirements and business profiles to meet their loan needs. Some of the popular business loan products of PNB are PNB Green Ride, PNB Sanjeevani, PNB Vanita, PNB Professional Schemes, Super Trade, MUDRA Loans.
We hope that with the help of this post, you would have got the better notion in determining a wise decision. If you have already decided to avail this PNB product then you can either download the PNB online business loan application from the portal and submit it after filling it duly along with the required documents or you can directly visit the nearest PNB branch and apply accordingly.
Additionally, in order to gather further information in depth about PNB business loan, you can consider visiting particular business loan page on the official portal of Punjab National Bank or you can get hold of Punjab National Bank customer care team through 1800-180-2222 and 1800-103-2222.
Read More: How to find information about the latest government jobs in Punjab?
Apart from that, if you are interested to know about Personal Loan Vs Car Loan then visit our Finance category.