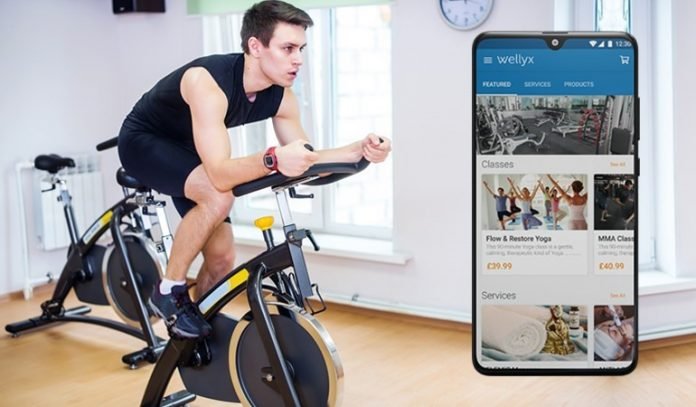 Last Updated on March 7, 2023 by
Good fitness studio management software is a crucial component of a business's success. It can help you manage your members, set flexible goals, and increase revenue. Booking software can be embedded into your website or integrated into your current one.
The benefits of a fitness studio management software include increased efficiency and reduced operational costs. Many fitness studio software solutions allow for more flexibility and integration into existing operations. They can also help with marketing and sales by tracking employees' hours and performance.
In addition, using the right booking software can also boost member engagement by setting up marketing automation based on various data points. Here are some of the most common reasons why you should invest in such a system:
Right Management Application:
First, the software should be able to handle memberships, staffing, and scheduling. With the right management application, you can keep track of members' payments and track their progress. You can also keep important records and compare them to previous periods to measure growth. You can also track your business's cash flow and employee schedules. Finally, great fitness software will handle payroll and class schedules. Your members will love this solution.
Full-Featured Software:
A full-featured fitness studio management software automates daily operations and gives your business a professional appearance. It can be used by businesses of all sizes and offers a user-friendly interface. Despite its price, it will improve your customers' experience. You can cancel and reschedule appointments, track member data, and automate email reminders.
Keep Track of Finances:
Another benefit of fitness studio management software is its ability to keep track of finances. It helps you analyze your business's financial data in real-time and helps you retain members. This way, you can improve your marketing strategies and grow your business. It can also be customized to fit different types of studios, including boot camps. If you need more advanced features, Zen Planner is a great choice.
Track Business Growth:
The functionality of fitness studio management software is crucial for running a successful business. It makes it easier to track crew members and keep track of schedules. It also helps you make accurate reports. You can analyze members' performance and compare it to the previous month. This is crucial for business growth. The best fitness studio software can also help you run a better business. The software you choose should also have features that allow you to track your business growth and improve your operations.
Organized and Efficient:
As a fitness studio manager, you need to be organized and efficient. Having the proper tools for your business will save you time and keep you on track. Having the right fitness studio management software is a great investment for your business. If you're running a successful gym, it is vital to be aware of your customers and stay on their radar. A good management system can help you achieve both of these goals. It will give your customers what they're looking for, and your employees' satisfaction.
Run Business Smoothly:
With the right software, a fitness studio will run much more smoothly. A gym management tool will streamline the day-to-day operations of a gym. Not only will it improve efficiency, but it will also increase member retention. Regardless of the type of fitness studio management software you use, you should consider investing in this valuable tool.
Improve Quality of Customer Service:
The main reason to invest in fitness studio management software is to improve the quality of customer service. With the right tools, you can improve the overall experience of your customers and clients. Well-designed software will help you manage your members and their experience. And it will be easier for your staff to focus on your clients' needs. With a good management system, you can keep track of your members and your staff. And it will help you stay organized.
Manage Business More Efficiently:
Great scheduling software allows you to create flexible goals and manage your business more efficiently. A calendar view booking page makes it easy for clients and team members to book classes online. This reduces the need for back-and-forth emails when scheduling and maintaining a flexible agenda.
It also enables members to easily reserve their slots and get information about upcoming classes. Whether you're looking for an enterprise-grade solution or a more specialized solution, the right software can help your business grow.
Track the Performance of Employees:
An all-in-one fitness studio management software is essential for every business owner. A good tool will allow you to track your employees' performance and design a customized workout routine for each member. It will also allow you to integrate with your point-of-sale system and integrate with your CRM.
Good software will allow you to manage your staff more efficiently, which will boost your bottom line. You will also enjoy a free trial. The fitness studio software is very flexible and can be configured to meet your business's needs.
Automate Administrative Tasks:
A fitness studio must run a smooth and efficient operation. Using the right software can help you achieve that goal. By automating administrative tasks, you can make your business more profitable and improve customer satisfaction. In addition, you will be able to access data and statistics that will help you improve your business. And while all of these features will help your business run more smoothly, fitness software is not for everyone.
A fitness business software must be flexible, scalable, and mobile-compatible. It must allow you to manage your administrative tasks even while you're on the go. It should also support different revenue streams such as memberships, subscriptions, and upsells. Software is only as good as the data it provides. It should be able to accommodate your specific needs. If you can't find the perfect software for your needs, consider a free trial version.
Automate Your Business:
A fitness business software package should have many features that help you automate your business. While automation features are often a little more expensive and an extra cost, they can make a big difference in how easy your business runs. For example, you may have to spend a lot of time tracking invoices and booking classes.
Track Customers and Employees:
Fitness business software should allow you to track customers and employees with ease. For example, you'll want to be able to see how many people are signed up for a class, how many people have bought a membership, and how much each member pays. The software should also let you know how many people have joined a class, so you can schedule your employees accordingly. You can also track the success of your business with the help of biometric devices.
The most popular programs are those that can accommodate different membership levels, allowing you to focus on your clients' needs. The best fitness business software will allow you to keep track of your customers' schedules, track their workouts, and more.
Tracking of Important Records:
A good fitness business software should allow you to keep track of important records, including membership growth graphs. For example, if a client joins a gym, a customer can track their progress over time. They can also see how many sessions they've completed, and they can see how many people have joined since their last visit. These are all important factors for a successful fitness business. There's a wide variety of fitness business software on the market, so be sure to choose a suitable one.
Increase Your Revenue:
There are several different kinds of fitness business software, but the most commonly used ones are those that integrate various functions. For example, fitness business software will enable you to manage your membership and the billing process. Other software will provide a range of other features to increase your revenue. The software for fitness studio like Wellyx can be very helpful for one-person gyms. It can make it easier for clients to book sessions and keep track of their finances.
Manage Clients and Classes:
A good fitness business software must have the ability to manage clients and classes. The program should also have features that help you manage your financial transactions. For a gym, this type of software is essential for managing the time and money of employees. This software will help you manage your staff, ensure that you're doing the right thing, and increase profits.
Track Records and Payments:
Fitness management software will allow you to track your clients' health records and payments and can also help you communicate with clients. With all these features, you can run a profitable online fitness business. Gym management software will also help you manage employees and streamline your operations. This is especially useful if you have a small gym. Good software will make it possible to handle a large number of members and classes in a streamlined manner.
Fitness management software should have all the features a gym owner needs. This means it should be easy to use and intuitive for your employees. This is crucial in the day-to-day running of a gym. It can protect the privacy of your members and employees. If your employees are not trained to use the software, they'll likely not have the necessary knowledge of how to use it.