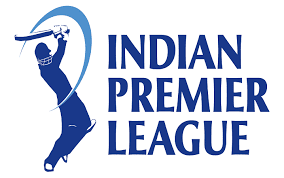 Last Updated on September 16, 2023 by
Ricky Ponting was one of the threats to India and many other teams for an extended period. The benefit of IPL is that it has brought the foes closer, in finger-touching proximity. Pointing is the head coach of Delhi Capitals now.
Ponting believes that talents like Kuldeep Yadavs deserve a 'positive environment' with 'love and attention to bloom. According to the former Aussie skipper, he has got that in Delhi Capitals. So there is a significant cause behind Ricky's comment. Kuldeep Yadav, the left-arm wrist-spinner, is performing spectacularly well this year; he is the second-highest wicket-taker in the league, breathing on Chahal's shoulder, the current purple cap holder.
However, Kuldeep has the quality of being out-of-the-box; he was fenced in the national reserve bench for the last three years and has never received support from his former team, KKR. He was also ruled out for a knee operation last year. DC management, however, was excited to grab Kuldeep this year, and that is being reflected in Ponting's compliment:
"We are pleased about him, and he was one of our main targets in the auction. So we are giving him a lot of love and attention. He's a terrific young guy, and this talented left-arm leg spinner seems to be thriving in this (positive) environment.", Says Ponting, the proud head coach of DC.
Ponting, being the former skipper of a team consisting of giants like Shane Warne, knows how these rare talents need to be treated. Although left-arm wrist spinners are not readily available, the aesthetic appeal of pure elegance is another feather in the Indian legacy of spin bowling. IPL believes in more inconsistent performance graphs; in that term, Yadav is mesmerizing countless cricket-crazy fans.
Yadav's control over the length, perfection on the turning, and his change of pace is a toxic blend; KKR probably has understood their previous team well. However, he has been most dangerous against Kolkata more than any other team. This year, he had a brilliant spell against KKR, cracking four precious wickets. Starting from Shreyas, he dismissed Cummins in an LBW, Narine was caught at deep extra cover, and Umesh Yadav got the top edge as he was cross swirling the bat.
At the post-match briefing, Kuldeep clarified that he was good at keeping the rhythm. His coach, Kapil Pandey, clears what the leg spinner means by rhythm; the run-up determines the rest of his bowling. His variation of pace is also fruitful as he engages in googly and slow left-arm wrist-spin in his bowling which has his former team threatened.
DC management started bidding this year's auction from the base price of 2 crores for him, which he had taken an interest in from the beginning, and a protective environment was offered from the initial days of the league. The security he never found while in KKR has made the difference, and he is bowling beautifully now, foxing the batters at his best.
Fantasy cricket players probably would not want to create their fantasy cricket teams without him, and it doesn't make much sense to drop him off at this height of excellence. It is a virtual platform where people create their teams and score points according to the actual matches. The players they choose are according to the teams playing live. Depending on their performance in the field, fantasy cricket players earn points. And Kuldeep is one player you do not want to miss simply because he is relatively new and young.
Read More: Gae Exton's Luminous World: Nature, Fantasy, and Spirituality