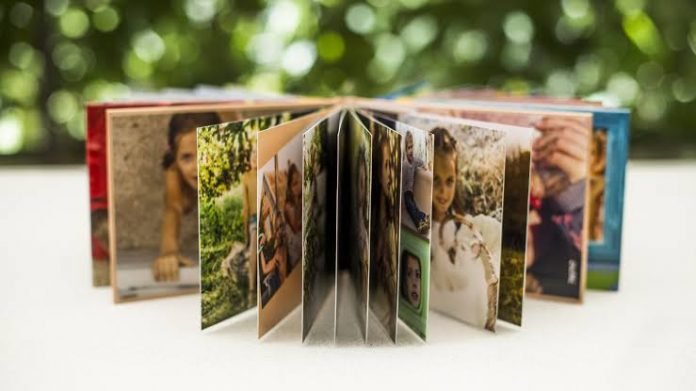 Last Updated on August 18, 2022 by
Photos and pictures of you involving families and friends are equivalent to a sea of memories captured during that moment. Photo albums are a way of preserving those memories and looking back at your favourite moments.
Whether hardcover albums or classic paperbacks, you can always pick and buy photo albums online that suit your requirements. Though digitisation has hampered this market, more avenues today offer unlimited options for photo albums online. 
More than storing photos, albums preserve them for a more extended period. So, what should you consider before you buy photo albums online?
Things to Consider Before Buying
Are you sure of the size of the album you need? What are the different cover materials available?
Here are a few things to consider which will help you choose an exquisite photo album for your special occasion.
Size
Albums come in various sizes, photo capacities and orientations. Most photo frame sizes range from 4 inches by 6 inches and can go up to 8 inches by 10 inches. The size and style of the album would depend on what type of photo album you are looking for.
If you need to accommodate tons of pictures, then a scrapbook album would do the job. They typically come in sizes of 12×12 inches. Also, a regular coffee table album can go up to 20×20 inches depending on the quantity of the photographs.
All of these sizes and styles would wholly depend on the brand and the website you buy from.
Album Type
Now that you know the size, you may want to analyse the different types of albums available. So, what are these?
Memo Albums:
These are usually slip-in photo albums with plastic pockets. Here you can either slip in your photos from the top or the side. Few even have space to add captions.
Binders:
These classic ring binders can pop open, and you can adjust the photos as you wish.
Scrapbook:
They are meant for higher photo requirements with a 12×12 inch size. With a set number of pages, you can glue the pictures or opt for the ring bound.
Cover
Photo album covers offer an elegant and classy touch to your photo collections. The appearance and the texture of the cover is truly the essence of the photo albums. Before selecting the cover, you may want to check if they are handmade or custom made.
Few online sites even offer you options for engravings or the use of leather or linen. A new trend of window-cut styles for album covers is also an option to consider. Few other popular choices include faux leather, paper, buckram, velvet, and other fabrics.
Added Features
Look for photo albums online that have a few additional features. These include:
Paper Quality:
Look for sites and options that offer where you can customise paper quality. For example, matte, glossy or embossed, are a few available paper options.
Page Protectors:
These are thin plastic or butter papers that help keep the photos safe and protected. It keeps the pictures dust-free and smudge-free for a longer time.
Photo Windows:
These cover cut-outs are an additional element you can add to make your album one of a kind.
It's a Wrap!
Since time immemorial, photo albums have been a way to keep our most cherished recollections safe. If you plan to buy photo albums online, the above factors can prove handy for you.
So, fret no more, collect more memories and keep them safe in the choicest photo albums available now!