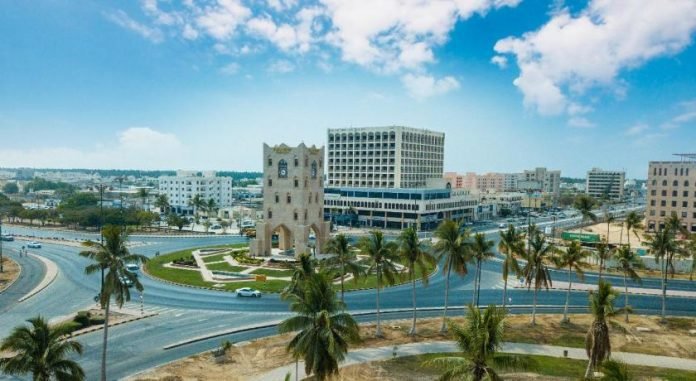 Last Updated on July 30, 2022 by
Salala is a little-known, small town in Oman, with a population of about 200,000. Although little known internationally, but in the Persian Gulf region, this city is very popular for recreation, and surprisingly for the dry heat. Although Salala is surrounded on three sides by the Arabian Desert, the climate is relatively moderate for most of the year. Of all the countries of the Persian Gulf, guests flock to Salalah to take a break from the intense heat that is in the rest of the region at this time, and to look at the turbulent vegetation and even the waterfalls. At this time, the population of the city is almost doubling, festivals are organized, and for people who would like to work in Salalah it is a great opportunity to get a job and work in Salalah. In order to get jobs in Salalah.
What kind of job can I work in Salalah?
The easiest way to get a jobs in Salalah – is find a job that is related to the service sector, as there are relatively low demands on employees, as well as stable income and a constant influx of new clients. In order to get jobs in Salalah, you have to have the necessary work permits, a good knowledge of English, ideally a little Arabic, but this is not a prerequisite, and also the ability to do your job, in other words, work experience. But some employers are willing to provide you with your first work experience, it depends already on each case and vacancy. If you want to get a job in a higher position, you have to have a higher education and good experience in the right field. Salalah needs new workers, as Oman has only recently begun to grow rapidly, and is therefore facing a rather severe shortage of labour.
Here are examples of the most popular vacancies in Salalah in 2021:
Hotel administrator
Hostess (company face)
Doorman
Animator
Realtor
Cashier
Consultant seller
Manager
Massage therapist
Stylist
Manicure master
Oman has a list of 26 professions that can only be occupied by indigenous Omanis. This is due to the nature of the country and the local mentality. For example, taxi drivers are employed only by local people, as in Salalah there is a very complex structure of streets of the city, which will make it difficult for foreigners to navigate the city and to perform their work well. And so with every vacancy where for some reason we need local residents, the rest is open to everyone.
What salary can I get on a job in Salalah?
The official minimum wage in Oman and Salalah is 325 rials per month, equivalent to $845. But in practice, wages are often much higher and closer to average wages. The average salary in Oman in 2021 is about 1,500-2,000 dollars. Of course, it depends on the individual position and the employer, but on the whole the salaries are quite large. The cost of living here is quite low, so whoever works in Salalah can count on good savings and the opportunity to spend a little money on entertainment and travel.
Why should I go to work in Salalah?
Working in Salalah is a good opportunity to get acquainted with local culture, people and traditions, and also to explore this country. Working in Salalah will be a little more comfortable than in neighbouring countries because of the softer climate. And find a job in Salalah and discover yourself for new discoveries and opportunities can be found on the Layboard site, where the most profitable vacancies in Salalah in 2021. You can easily find the job you want to work in, and if all the conditions of employers are met, move to work in Salala. Don't miss your chance to make a difference in your life today!
Read more: How Can Custom Cardboard Boxes be a Beneficial Tool in Attracting More Consumers?