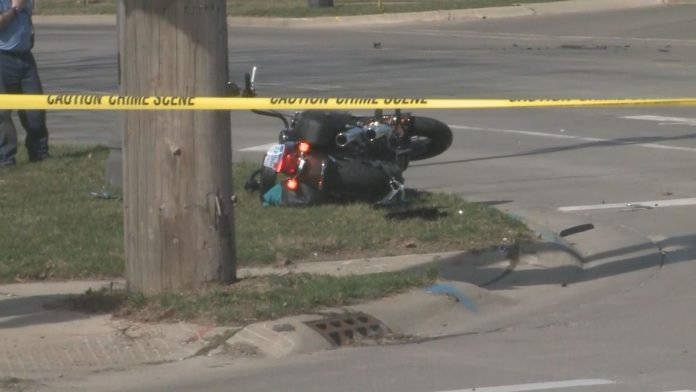 Last Updated on September 13, 2023 by
A motorcycle accident in Michigan is a unique kind of legal matter. The legislation governing motorcycle accidents in Michigan differs from that governing auto accidents, and these injury situations necessitate special knowledge and attention.
Suppose you have been injured in a Michigan motorcycle accident. In that case, you need a professional who is knowledgeable about the benefits to which you are entitled, how to negotiate with insurance companies, and how to obtain financial compensation for your injuries. Motorcycle accident lawyers from Christensen law inform you more about Michigan motorcycle accidents below.
Do motorcycle accidents qualify for no-fault benefits?
Yes, but only if you meet two requirements. A motor vehicle must first be involved in the collision. According to Michigan law, motorcycles are not classed as "motor vehicles.''
In reality, the Michigan No-Fault Act specifically disqualifies motorbikes as motor vehicles. As a result, finding "proof of the involvement" of a motor vehicle in the accident is the only way a person hurt while operating or riding a motorbike in Michigan can receive no-fault benefits.
After a motorcycle accident in Michigan, who is responsible for the repairs?
Under Michigan's No-Fault Act, motorcycle accident victims and car owners may seek compensation from the at-fault motorist for motorbike damages up to $1,000. Unfortunately, motorcyclists cannot file a mini-tort claim under the No-Fault Act since bikes are not regarded as "motor vehicles."
The at-fault rider or owner of the other motorbike is accountable for the damages to your motorcycle in motorcycle collisions involving two motorcycles. You must file a claim with their insurance provider to have your motorcycle fixed.
Can I still get paid if I get hurt in a motorcycle accident but don't have insurance?
Yes. In Michigan, you can still file a claim for pain and suffering even if your motorcycle does not have insurance. To be eligible for compensation, you must still show that the other party or parties to the accident were at least somewhat to blame for it.
However, you cannot file a claim for Michigan no-fault benefits, such as compensation for lost wages and payment of medical expenses, if you did not have motorcycle insurance on your bike when you were caught up in an accident with a motor vehicle.
If you didn't keep up your motorbike insurance and were hurt while riding your bike in an accident with a car, you can still file a claim for pain and suffering compensation, but not for PIP benefits.
In what ways can a motorcycle accident attorney aid my compensation claim?
The only way to stop insurance companies from taking advantage of you is to hire a skilled motorcycle accident attorney in Michigan. Numerous studies conducted in the last ten years have demonstrated that retaining a personal injury lawyer to represent you can boost the value of your claim by up to five times what would otherwise be awarded if you were to settle on your own. In the event of a motorcycle accident, hire a Michigan motorcycle accident attorney to get the other party to pay what is legally due.
Apart from this if you are interested to know about Family Law Attorney then visit our law category.