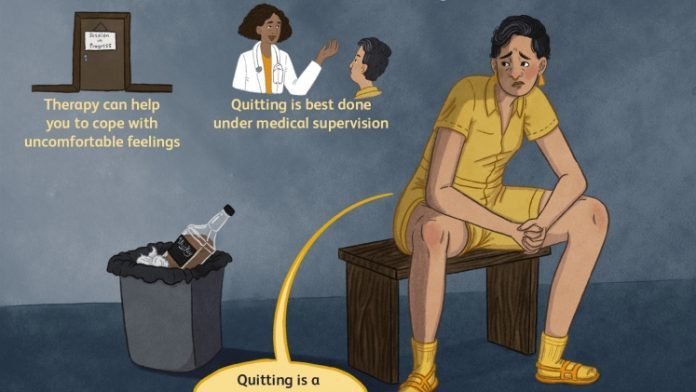 Last Updated on June 4, 2023 by
Successfully completing a rehabilitation or treatment for Addiction to drugs and alcohol is hard. Treatment approaches and philosophies vary dramatically across providers. Some services prefer a harm minimisation approach while others focus on minimising harm by introducing total abstinence from all substances. It's important that whatever methodology you decide upon that all staff within the centre hold appropriate qualifications for their role and the treatment approach is evidence-based and soundly evaluated.
For a person considering entering treatment, many challenges await. This is because of a simple factor the majority of people overlook. Relatively speaking, the stopping of the addictive behaviour is the easy part of the treatment process. The hard part which sadly, most people mess up due to not continuing to practice the principles of their recovery plans in a sustainable manner. Their loved ones and family are also overwhelmed and accessing appropriate supports is often required. I addition, latest evidence indicates that when the loved ones of the person entering treatment get involved in the treatment process, the possibilities of more positive outcomes increase for all involved.
Initially, addiction treatment focuses on breaking the dependence on the chemicals. This part of the process is often called detox. Ending the dependence to the substance or substances is painful physically, mentally and emotionally draining. People during this detoxification stage often report experiencing fatigue, irritability, trouble sleeping, loss of appetite, cramps, headaches, aches and pains and issues with adjustment.
Post detox, more challenges await. Post-acute withdrawal symptoms can last for several weeks to several months. Challenges during this phase resemble many of the issues experienced during detox but continue for an extended time. New issues often arise regarding issues relating to adjusting to reality without substances. Mental health, dual diagnosis, guilt, shame, anxiety, depression can make it difficult to return to society and the broader community as an active participant. People during this stage are often well advised to consider the benefits of accessing a safe, supportive drug and alcohol-free environment supported by trained professionals experienced in assisting people to adjust.
While in the treatment program, challenging and confronting moments in rehab can lead to the person questioning why they are there or if it's all really worth the effort. Many people in treatment have these same thoughts and emotion. Participating in an addiction treatment program is an essential step in your recovery process, but the method isn't always a smooth ride. It is, however, an important component of the recovery process for many who move forward and manage to sustain positive change post rehab.
Addiction treatment may be challenging, especially in its early stages. After all, you're addressing complex emotions while working through detox and also beginning to have a good look at the underlying psychological and emotional issues that drive the addictive behaviours.
The true value of addiction treatment, though, is sticking with it from start to end.
Sarah Passat
Apart from that, if you are interested to know about better lifestyle for alcohol addicted person then visit our Health category.