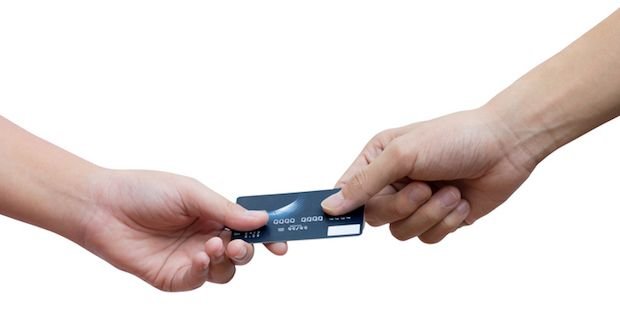 Last Updated on June 6, 2023 by
Credit card consolidation services are an important option to consider when you have more debt than you can handle and multiple credit cards at high-interest rates.
However, before you settle into proceeding with a credit card debt consolidation loan, there are some important characteristics you should look for when you discuss your options with a consultant. There are also some key steps to take before you decide to consider consolidation seriously.
With that in mind here's how to know when to look for credit card consolidation services.
Before Deciding to Consolidate
If you have multiple credit cards, it's important to assess how much you spend on them every month, the extra fees in addition to interest, and how much these payments involve your budget.
For example, you won't find significant advantages from a credit card debt consolidation loan if you can pay off a credit card within six months, However, consolidation is likely to be a good option for you to ponder if you have multiple cards that may take a year or longer to pay off.
Take into consideration your credit score, any assets or property you have, and whether or not you have someone (a close family member or friend) willing to sign as a guarantor on your loan. You're also going to need a good credit score to get an interest rates making consolidation worthwhile.
For What Should You Look?
When you seriously consider a credit card debt consolidation services, there are a number of important things to look for in your provider before you take the next step and apply for the loan:
• Balance Transfers:
The option of transferring your debt balance onto a new credit card, this will save you a lot of time and interest payments. Always ask about this option when you consider debt consolidation.
• Home Equity Options:
Transfer your credit card debt to a line of credit, or HELOC (home equity line of credit), you'll save a lot in interest rates and have more streamlined payments every month. If you already have one line of credit, you may be able to negotiate to transfer some or all of your credit card debt to this account and pay it off at a lower monthly payment and interest rate.
Keep in mind though; this is one of the riskiest means of consolidating credit card debt. You'll trade unsecured debt for debt secured by an interest in your home. This means you could be forced to sell your house to pay off the loan if you can't make the payments.
• Fees, Interest Rates, and Options:
When you consult with a credit card debt consolidation company, ask as many questions as you need to understand the full benefits (and potential drawbacks) of a credit card debt consolidation loan. Some debt consolidation companies charge extra fees and may not offer the best interest rates, even where your credit score is excellent. Always ask about options, as there is often more than one way to consolidate your credit card debt. In the long term, you find credit card debt consolidation services can offer a major advantage for your future financial goals.
When Is Just as Important as Why
As good as consolidation might look, it's just as important to know when to look for credit card consolidation services as it is why to seek them in the first place. Your situation must fall within certain parameters to make applying the strategy worthwhile. Further, you have to have a credit score high enough to get you a lower interest rate than you're currently paying.
This gives you a narrow window of time within which to work. You have to see the trouble coming and catch it before it hits and reduces your credit score. Paying careful attention to your finances will help ensure you get the best consolidation deal possible.
Read More: How Effective Is Google My Business For Local SEO?
Apart from that, if you are interested to know about debt consolidation and settlement then visit our Business category.